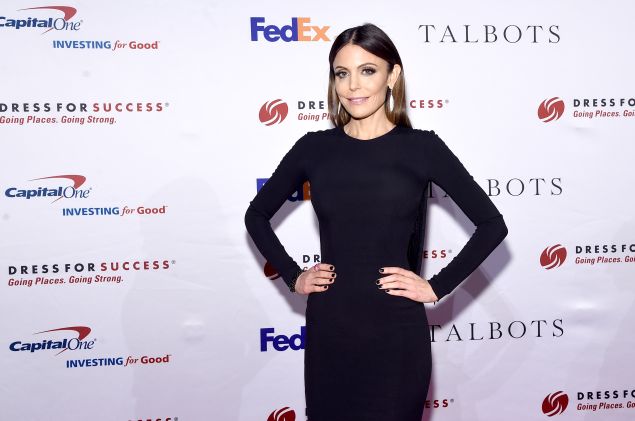 It was just seven months ago that Real Housewives of New York reality personality Bethenny Frankel added to her property portfolio. The Skinnygirl mogul and budding real estate entrepreneur scooped up the historic Morning Glory House in Bridgehampton, handing over $2.04 million for the former bed and breakfast.
Frankel just tossed the seven-bedroom, 5.5-bathroom estate, which was built in 1910, back on the market, with a nearly $3 million price tag attached. It's not particularly surprising that she's ready to sell the 4,239-square-foot house, as when she purchased it, she said she was planning on using it as an investment property.
We assumed that meant she'd remodel and redesign the Hamptons retreat, and then try to rent it out or flip it. Indeed, the listing, held by Compass broker Caroline Sarraf, claims the abode is recently renovated and "thoroughly modernized."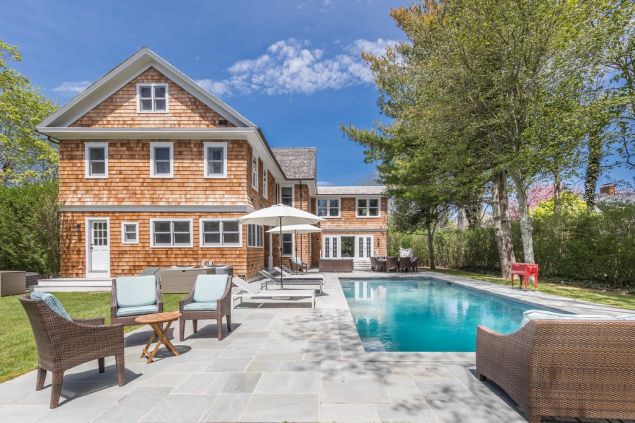 This isn't the only decorating project Frankel has taken on as of late—she recently revealed her new Soho apartment in an Architectural Digest spread. And yes, it's a different residence than the Mercer Street pad she rented out earlier this year.
The two-story shingled Bridgehampton home is redecorated quite nicely, though perhaps not the most unique. The interiors of the main entertaining rooms are very tasteful and very beige; it has all the hallmarks of a quintessential Hamptons home. Think upholstered linen couches, wood and marble tables and strategically placed nautical throw pillows.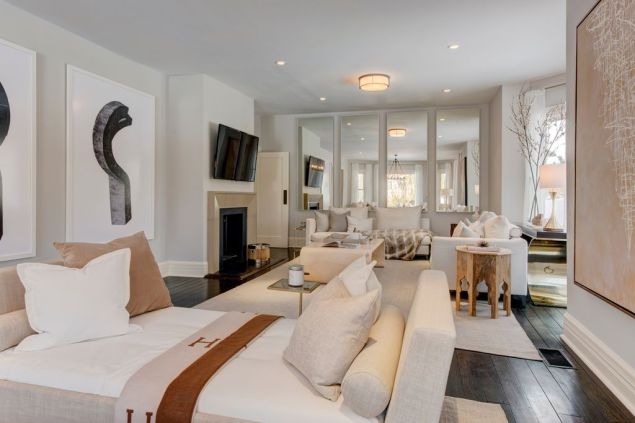 The home has high ceilings and walls of windows throughout, and a skylight above the staircase creates an airy atmosphere.
There are new professional appliances in the kitchen, adjacent to the windowed breakfast room. The rest of the main floor includes a formal dining room and a double parlor living room, which is equipped with a fireplace and plenty of French doors. There's also a white marble wet bar, perfect for mixing a Skinnygirl cocktail.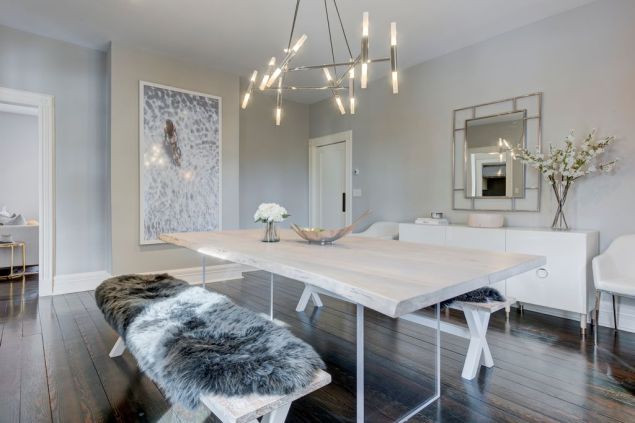 It seems that Frankel attempted to rent out the home starting in March—asking a questionably ridiculous $150,000 for the season. It was also available for potentially more reasonable prices for certain months; $35,000 for June and $65,000 for July, as well various two-month options. Frankel does appear on Bethenny and Fredrik with her pal, Douglas Elliman celeb broker Fredrik Eklund—the Bravo reality show documents the pair flipping homes, so perhaps this house out east will get its first starring role.
If Frankel does find someone to buy the place, she won't be without summer lodgings—she's owned a getaway elsewhere in Bridgehampton, on Lumber Lane, since 2013.