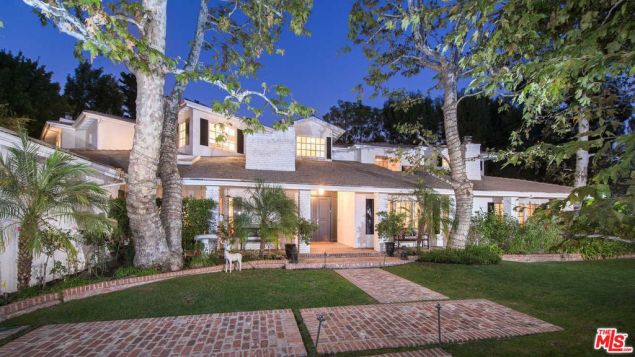 Kyle Richards is more motivated than ever to part ways with her Bel Air residence. The 'Real Housewives of Beverly Hills' personality and her husband, The Agency brokerage founder Mauricio Umansky, are trying to make the home a bit more appealing.
Richards and Umansky have lowered the price on the 6,229-square-foot abode down to $5.995 million—a full $1 million less than the original $6.995 million it was offered for in November 2017.
The couple had more luck on the rental market, as someone reportedly opted for a short-term lease on the six-bedroom, eight-bathroom house starting in March 2018, when it was listed for the pricey sum of $40,000 a month. The temporary occupant has now vacated the 0.46-acre estate, so perhaps that's why Richards and Umansky are more determined to offload the house for good.
The pair bought the home for $3.05 million in 2011, and employed Faye Resnick Design Group to complete a lavish renovation.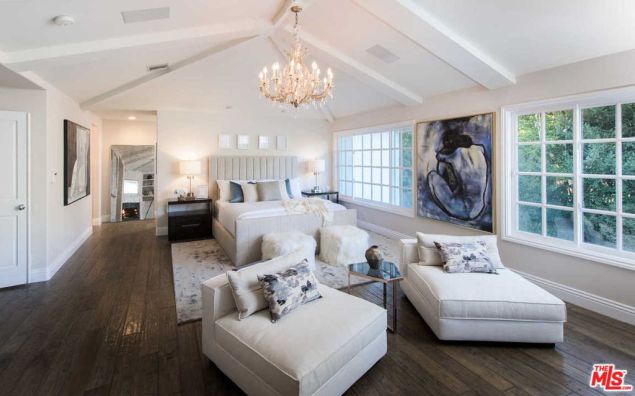 It's as opulent as you'd expect, with an abundance of French doors and black-and-white marble floors. The living room features a gilded marble fireplace, while a "pub" includes a stone fireplace and a wet bar, per the listing held by Richards' daughter, Farrah Aldjufrie, who is a broker at her stepfather's company. There's also a plush home theater with wood paneling and navy blue armchairs.
The master suite contains vaulted, exposed beam ceilings and "dual showroom closets," but apparently that wasn't quite enough for the reality star, as an additional bedroom upstairs has been converted into a dressing room.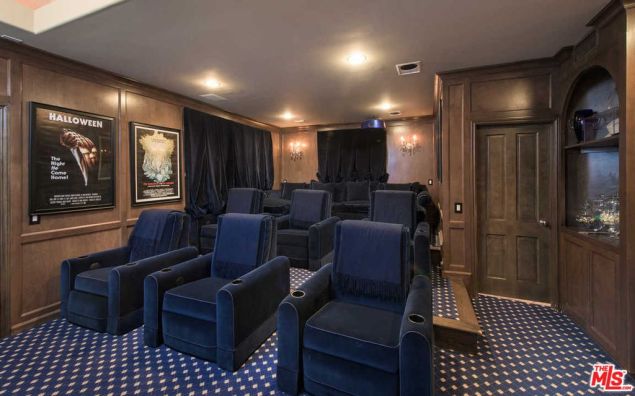 Of course, their reasons for discounting the home likely have to do with their current living situation, as Richards and Umansky traded in this more Beverly Hills-centric Bel Air mansion in favor of a home much further away.
Indeed, they've moved all the way out to the San Fernando Valley. The two paid $8.25 million for the Smokey Robinson Estate in October 2017—one month before tossing their former house onto the sales market.
Alas, their move hasn't gone entirely smoothly, as just a few months after closing on the house, the 10,600-square-foot home was burglarized. The robbery took place when Richards and Umansky were vacationing with their family in Aspen over New Year's; over $1 million in jewelry and purses was stolen.
But it seems they're putting that behind them. Richards said the alarms are set every day and night, as well as operational cameras and the added safety measure of the family's five dogs. They even have two armed guards on the grounds now.
Richards is all settled in at the Encino abode now, at least according to Richards' Instagram—she shared photos of the outdoor fountain, and of the aforementioned dogs posing in front of the exterior columns. She is not, however, giving up on her stolen property. In fact, she has turned to social media to implore her fans and followers to help her locate the items. She recently tweeted out that if anyone spots any of the personal items on any websites, pawnshops or resale stores, to get in touch. Who knows—maybe whoever locates any of the items will get a shoutout on Real Housewives of Beverly Hills.