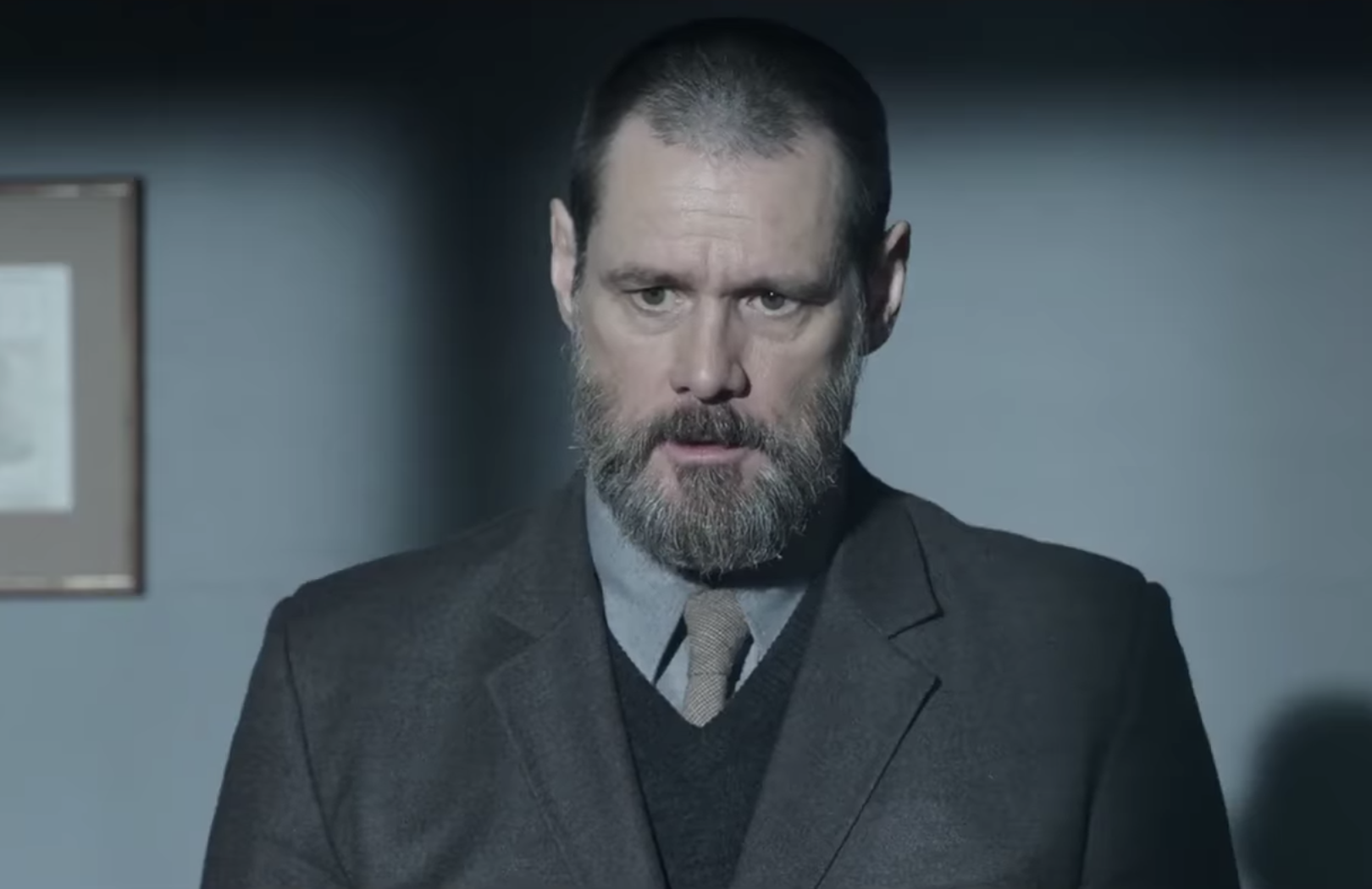 What has happened to Jim Carrey? Once a revered comedian with a big fan base, Carrey hasn't made a good movie in 10 years, and the ones he's in have been box-office bombs. Now he's turned to drama, and like an army of funny men who tried it before, hoping for new respect as a serious actor from both critics and audiences, he is advised to brace himself. I admire Carrey for taking on a grim and sobering project made in Krakow, Poland, that requires a range he would never be asked to show in any American sitcom, but Dark Crimes is so lurid, irrelevant and unwatchable it makes you wonder if he ever read the script.
---

DARK CRIMES ★
(1/4 stars)
Directed by: Alexandros Avranas
Written by: Jeremy Brock
Starring: Jim Carrey, Charlotte Gainsbourg, Marton Csokas and Kati Outinen
Running time: 92 mins.

---
With hair cropped down to his scalp and a white beard, grappling with a strange Eastern European accent that sounds like Ace Ventura Pet Detective enrolled in a crash course at Berlitz, Carrey plays Tadek, a disgraced cop demoted to typing the details of criminal cases into the Krakow police archives. Desperate to restore his reputation and redeem himself by re-opening an old unsolved murder involving a prominent business man who frequented a notorious sex club called "The Cage", he uncovers a cache of videos from The Cage showing a secret den of horror where violent crimes against women as sex objects were offered as entertainment.
The deeper he delves into the case, the more obsessed he becomes, watching over and over again the tapes of what went on at The Cage, while we moviegoers follow along—lots of naked women hanging from the ceiling and engaging in orgies with each other while the customers applaud. The rules: members who joined, by invitation only, could do anything they desired to the women, except murder them "because corpses did not look so good in makeup." Finally, his wife serves his fried eggs during images of women chained and crawling on all fours like animals and asks, "Do we have to listen to this over breakfast?"
As ghastly as it is, you have to suppress a laugh. Is this for real? The screenplay teeters between depraved and confusing ("Truth is what you make it. Reality is perception.") Say what?
Tadek's chief suspect is Kozlov (Marton Czokas), a writer who lived upstairs above The Cage and recorded intimate details of the atrocities that occurred there. Clues lead to Kozlov's lover Kasiaf (Charlotte Gainsbourg), a drug addict and former sex worker who sleeps with everyone, including Tadek. Tadek gets a false confession from the wrong man, all of his witnesses disappear, his wife and daughter leave him, the identity of the killer is supposed to be shocking but has the impact of shredded wheat. The ending is as tragic and depressing as it is inexplicable.
The director is someone named Alexandros Avranas, who doesn't appear to be destined for much commercial success. What attracted Jim Carrey to this mess is anybody's guess, but I doubt if it was the money. Filmed on ugly, sterile sets that can best be described as "Mussolini modern", even the camerawork is bad. Dark Crimes backfires like a meal of refried beans, but you gotta give Carrey credit. He plays it with the poker-faced seriousness of a Death Row inmate awaiting execution.