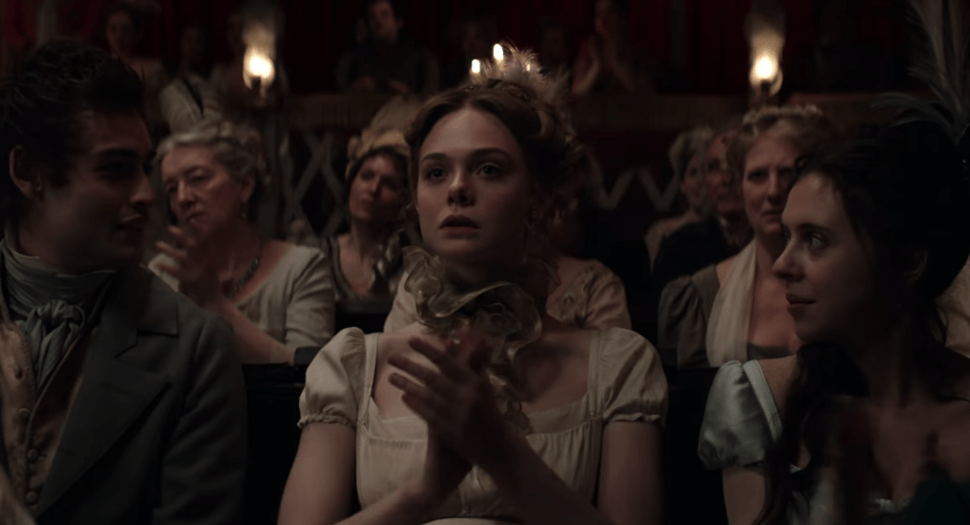 Great expectations do not always lead to memorable conclusions. I had high hopes for the first big biopic about Mary Shelley, the lonely, miserable 19th century teenager whose tormented marriage to poet Percy Shelley made literary history in the summer of 1816 as the author of Frankenstein. She was 19 years old. There's a humdinger of a story there, to be sure, but Mary Shelley is too pretty and too long to tell it convincingly. The parts that emerge do not add up to the cinematic feast it could have been. The result is respectable, but dull and tedious. Only half a loaf is not a three-course meal.
---

MARY SHELLEY ★★
(2.5/4 stars)
Directed by: Haifaa Al-Mansour
Written by: Emma Jensen
Starring: Elle Fanning, Stephen Dillane, Bel Powley, Douglas Booth, Tom Sturridge
Running time: 120 mins.

---
Mary Wollstoncraft Godwin, as played by Elle Fanning, was a headstrong, free-thinking girl with a big imagination, drawn to fanciful books about science fiction and horror who indulged her passion for writing on the ground near the grave of her mother, Mary Wollstonecraft, a renowned author in her own right who was famous for a tome of early feminist ideas entitled A Vindication of the Rights of Woman. Ironically, after this independent thinker died in childbirth, her widowed husband, the novelist William Godwin (Stephen Dillane), presented daughter Mary with a new life replete with an evil stepmother who hated the gusto with which she pursued writing.
Fleeing to Scotland at 16 with her stepsister Claire (Bel Powley) tagging along for company, Mary met the prissy bohemian poet Percy Shelley (Douglas Booth), a rogue who abandoned his first wife and child and now set his sights on Mary, a tasty morsel eager to become his literary snack for life. Seduced by Percy and his friend and fellow poet Lord Byron (Tom Sturridge) the girls turn into happy hedonists, accompanying the two dandies to Byron's chateau in Switzerland.
The film explores Mary's growing troubles in the shadow of scandal and her displaced trust in her marriage to Shelley as inspirations for her Gothic Frankenstein masterpiece, but the ideas presented here seem more like footnotes to history than indisputable revolutionary facts.
Despite luxuriously mounted scenes, romantic period costumes and impressively researched carriages and architecture of the time, the drugs and sex that dominate an otherwise idyllic setting all seem as superficial as a soap opera, and nothing in the follow-the-dots screenplay by Emma Jensen and dull direction by Saudi Arabia's first woman director, Haifaa Al-Mansour, comes close to recreating the master storytelling in Frankenstein itself. Personally, I would have preferred a more unconventional revelation of the motives and techniques in Mary Shelley's writing career than a tedious, overlong and safely visual period romance-novel rendering.
Elle Fanning fits snugly into the demands of period detail as the enigmatic Mary, and Tom Sturridge injects some appealing humor and verve into a winning impression of a randy Lord Byron, but Mary Shelley doesn't give them a lot to work with. They look like they're making it up as they go along.