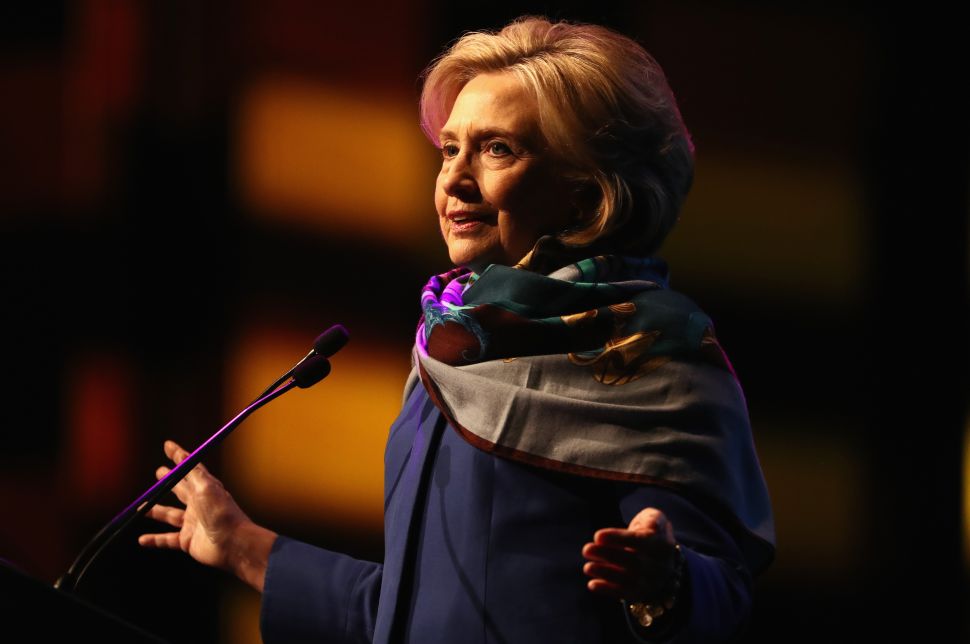 Right wing conspiracy theorists, media platforms and political commentators are attacking former presidential candidate Hillary Clinton over unverified health concerns (again!). After The Daily Mail published a piece on Thursday speculating Clinton wore a $1,100 Hermes scarf to conceal a back brace, conservative figures nipped at their favorite scratching post.
Ousted Trump advisor and erratic Fox News D-lister who has threatened reporters with physical assault Sebastian Gorka tweeted The Daily Mail's story with the caption "Something to hide. Again."
Shortly after, the right-wing news aggregator Drudge promoted the story with the teaser "MYSTERY."
Paul Joseph Watson, an editor at the fringe outlet InfoWars, also tweeted the article to his over 800,000 followers, ironically noting that anyone who questions Clinton's health is considered by the mainstream "a vile conspiracy theorist."
The obsession over Clinton's health is an ongoing narrative pushed by the right that first originated during the 2016 election, after the former presidential candidate was diagnosed with a mild case of walking pneumonia.
Think Progress wrote earlier this month that the scandal "reignited the well-worn—and casually sexist—narrative that Clinton, at 68 years old, might not have had the physical fortitude to assume the most important job in the world."
Despite the election ending almost two years ago, multiple players within the right-wing ecosystem continue to obsess over Clinton's health concerns. If Republicans are this concerned about the physical health of politicians, perhaps they should recall this month's NBC report claiming that Donald Trump's bodyguard raided his doctor's office for medical files.
But such self-diagnosis is inconvenient—best to let the cancer of the party fester.