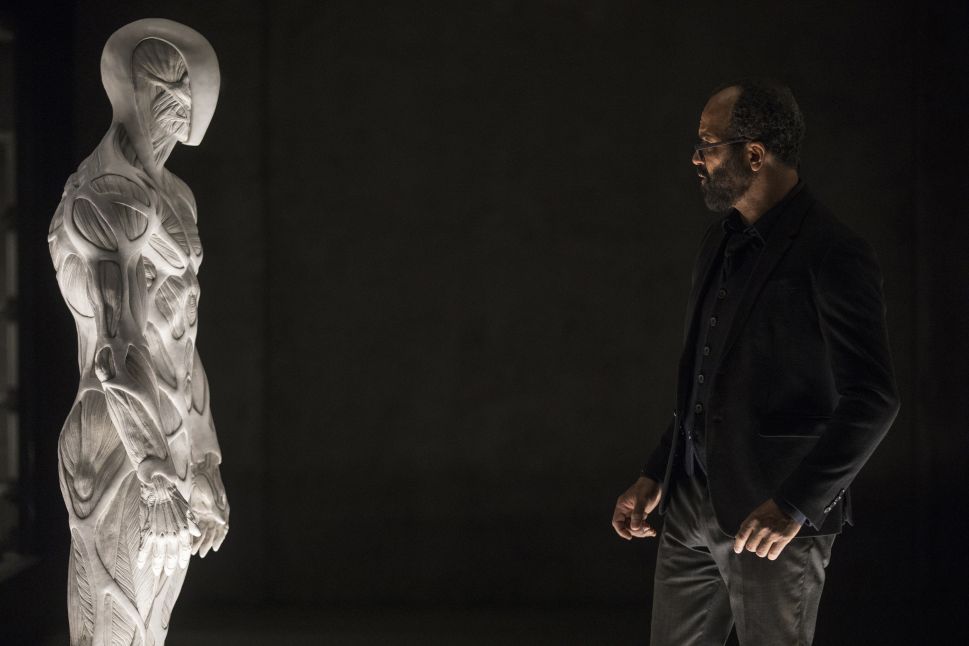 One of the many hilarious routines in John Mulaney's recent Netflix special Kid Gorgeous involved the new trend of internet users having to prove they're not robots before entering websites.
"Look at these curvy letters," Mulaney said. "Much curvier than most letters, wouldn't you say? No robot could ever read these."
But now the robot test is infiltrating face-to-face interactions. And the result is more like Westworld than stand-up comedy.
Marci Robin, a contributing editor at Allure, bought a car over the weekend from Arrigo Palm Beach in Florida.
But before she got the keys to her brand new Fiat, she had to fill out a very strange form. And of course, she tweeted about it.
The post immediately went viral—as of this writing, it's gotten over 17,000 retweets and 58,000 likes.
But why would a dealer make a real person who's sitting right in front of them check off that they're not a robot?
An Arrigo representative told Jalopnik the robot form was common practice at the dealership, and an unfortunate by-product of the many papers humans have to sign to buy a car.
"In order for us to print the next one (form), you have to check that," a sales associate said. "So we print it out, and have the customer check that when we do."
That begs the question: why not have the dealer check off the robot captcha on the computer before printing out the form?
Observer reached out to Arrigo to clarify this, and a very confused receptionist answered the phone. She then punted us to another baffled associate, who sent us to owner John Arrigo's voicemail—he hasn't called back.
So we didn't get an answer to our question, but we do have Arrigo's very catchy jingle ("Gotta go to Arrigo, gotta go where the prices are low!") stuck in our head. Damn you, hold music!
Judging by the thousands of perplexed comments on Robin's tweet, it doesn't look like any other businesses use the Arrigo method to catch possible robot customers.
But Robin doesn't bear any hard feelings towards the dealership,
"They're great," she told Observer. "It was just a super weird moment."
Robin is taking her virality in stride. She said two ex-boyfriends have reached out to her asking why she didn't reveal her robot secret while they were dating.
Even Robin's husband has been able to ride her viral wave.
But this actually isn't the first time Robin has instigated internet chatter.
She first went viral in 2016, when she discovered a shelter cat that looked like actor Adam Driver.
Robin's friend ended up adopting the feline, who's now living in Brooklyn with the fitting name Kylo Ren.
"If this most recent viral tweet unfurls anything like the Adam Driver cat, we can look forward to fan art," Robin said.
Or maybe Robin could guest star on Westworld. Because after going viral for two very different reasons, she's likely questioning the nature of her reality.