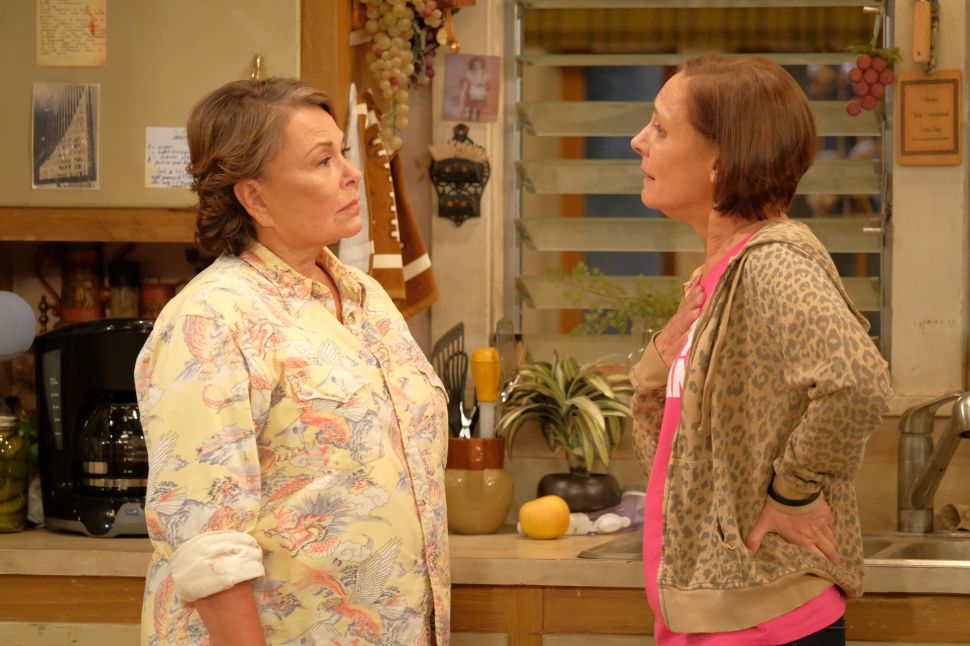 After a storm of racist tweets Tuesday morning from Roseanne Barr, ABC has officially cancelled their recently picked-up second season of the Roseanne revival.
ABC Entertainment president Channing Dungey released the following statement:
"Roseanne's Twitter statement is abhorrent, repugnant and inconsistent with our values, and we have decided to cancel her show."
Barr has been a consistently controversial figure, especially on social media where she has landed herself in hot water before.
In this morning's tweet, which have since been deleted as Barr apologized and vowed to quit Twitter, she described former President Obama adviser Valerie Jarrett as a product of the Muslim Brotherhood and Planet of the Apes. In addition, one of the tweets posited that Jarrett wanted to make America "more Islamic," a conspiracy theory that has been previously debunked.
Following Barr's recent tweets, consulting producer Wanda Sykes announced that she was leaving the show. Earlier this month, co-showrunner Whitney Cummings departed the revival she helped shepherd to the screen, though the exact reasons for her exit remain unclear.
Co-executive producer and cast member Sara Gilbert has also spoken out against Barr's comments.
Barr has previously quit Twitter only to return to the social media platform after a brief hiatus. Shortly before the premiere of Roseanne in March, she tweeted a Nazi salute at one of the Parkland shooting survivors. She also took a shot at Chelsea Clinton this week, calling her "Chelsea Soros Clinton."
ABC's decision comes as the Roseanne revival posted massive ratings, earning a staggering 18 million-plus live viewers in its two-episode premiere and averaging 13.4 million live viewers over its first season run. Beyond that, the new season generated 1.4 billion TV ad impressions from 204 primetime ad airings, according to iSpot.tv. Re-runs of previous seasons began airing on TV Land, Paramount Network, CMTV, Logo and Laff TV in conjunction with the revival.
ABC's decision to cancel the massively successful continuation is one of principle instead of business.