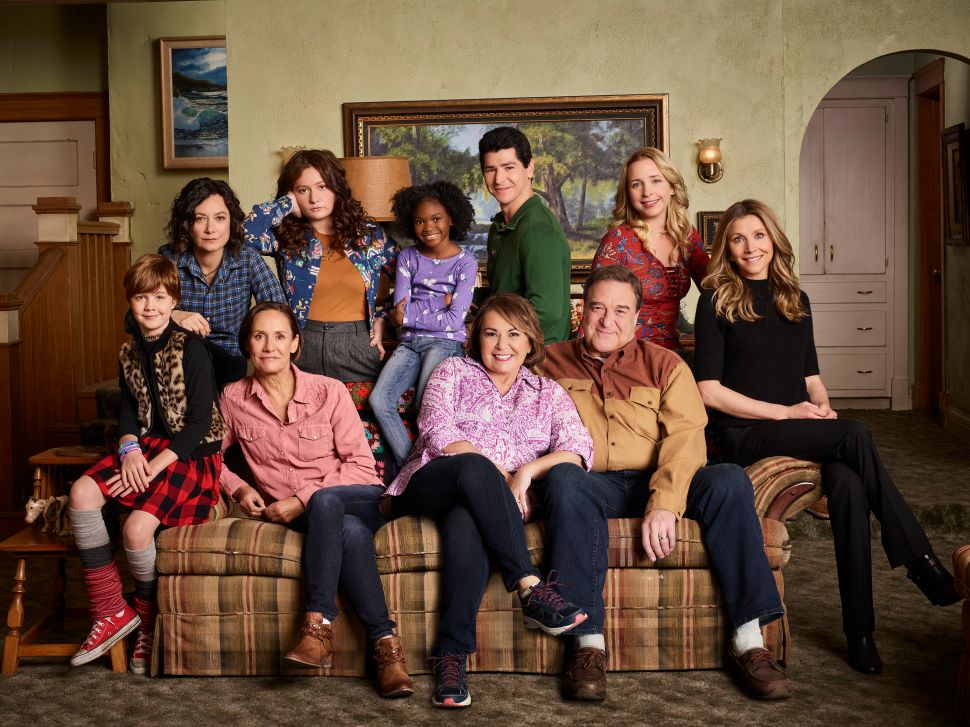 After posting absolutely amazing ratings numbers in its premiere and throughout its comeback season, eliciting a call of congratulations from President Donald Trump and potentially paving the way for Tim Allen's Last Man Standing to return, ABC's Roseanne revival may switch gears in season two.
According to ABC Entertainment president Channing Dungey, the series might back off from politics moving forward.
"I think that they're going to stay on the path that they were on toward the end of last season, which is away from politics and toward family," Dungey said on a conference call Tuesday, according to Variety.
That could be a good thing or a bad thing depending on who you ask.
Right-leaning audiences have praised Roseanne for portraying more conservative viewpoints in a time where most broadcast offerings are populated with more liberal characters. These fans have noted that there aren't many grounded television shows that represent Trump supporters and that Roseanne is filling that niche.
On the other hand, some have criticized the show for its representation of star and creator Roseanne Barr's political beliefs, most notably in a recent episode that dealt with Islamaphobia.
Dungey also responded to a polarizing joke made on the show back in April in which Barr and John Goodman's characters fell asleep on the couch and the latter said they "missed all the show about black and Asian families." Roseanne responds, "They're just like us. There, now you're all caught up." Some viewers interpreted the joke as a shot at ABC's Black-ish and Fresh off the Boat.
Dungey said she was "surprised at the reaction."
"We thought the writers were tipping their hat," to the other shows, she told Variety.
Originally, ABC ordered nine episodes for the revival, a number they've since upped to 13 for the fall. Thus far, Dungey said it is "unclear at the moment" if further episodes will be added. But considering that Roseanne has averaged a whopping 14.2 million live weekly viewers this season, we won't be surprised when that call comes in.