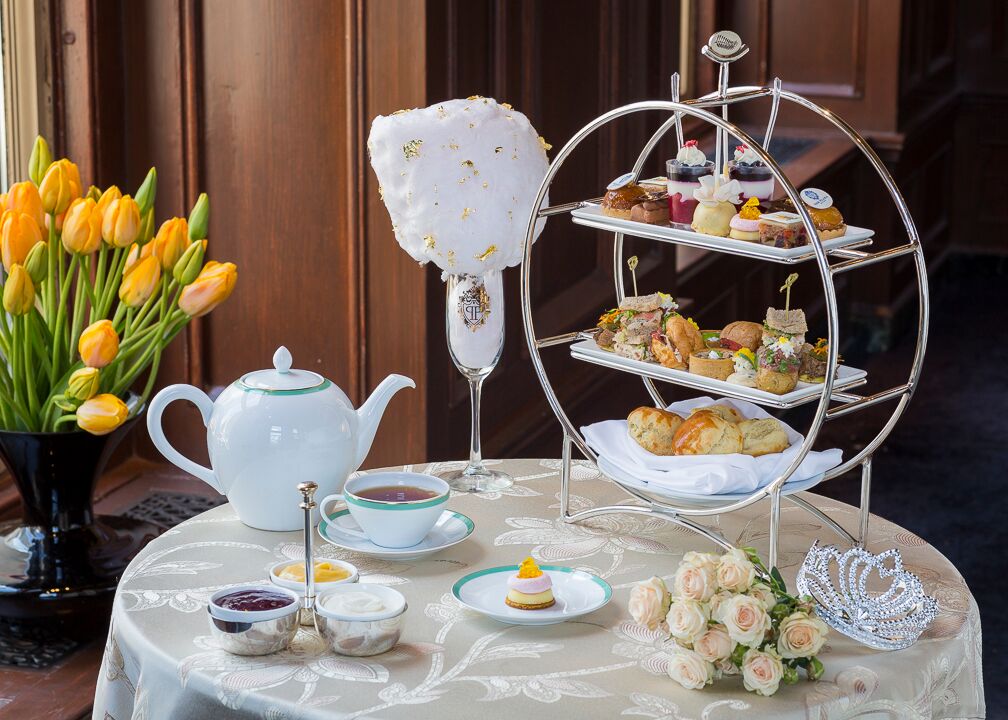 If you're not privy to a front-row seat at Windsor Castle, but still want to watch the royal wedding, fret not! There are plenty of options in New York, ranging from a luxurious package at The Plaza (complete with custom Boodles Gin cocktails), to an early morning brunch at Madame Tussauds in Times Square—with a Prince Harry and Meghan Markle replica available for photographs. We've rounded up the best places to watch these royals tie the knot.
Where to Watch the Royal Wedding Like a Queen 
The Plaza Hotel is offering a $795 a night package that includes a reservation for The Royal Tea in The Palm Court, a specialty cocktail at The Rose Club, and romantic comedies to really get you in the mood. Your hotel room will be equipped with classics including Barefoot in the Park, The Way We Were and, inexplicably, Bride Wars! (Because what gets you in the mood for marriage more than frenemy rom-coms? Seriously, though — leave guests with Markle's infamous Hallmark Channel movies and call it a day.)
Watch the Royal Wedding Like a Princess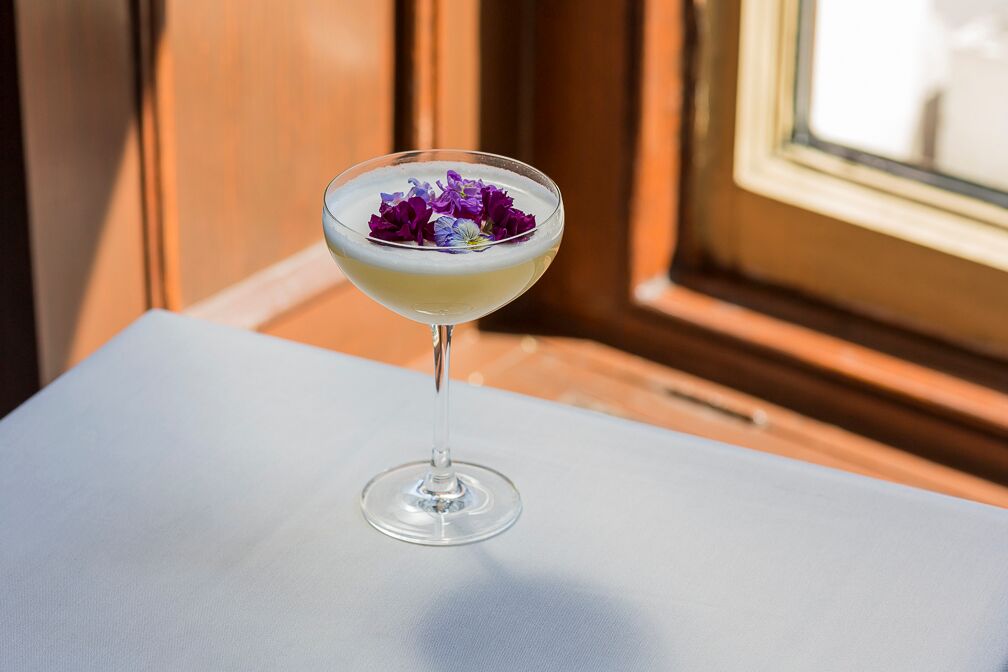 If you don't feel like springing for a night at the Plaza, you can simply attend the hotel's champagne breakfast viewing party in The Palm Court (but you won't get a DVD as a door prize). For $150, you'll be treated to champagne, mimosas, bellinis and a British breakfast, complete with trifle and Yorkshire pudding. The Plaza is also serving a traditional wedding fruitcake, unlike Prince Harry and Markle, who opted for a chicer dessert made with buttercream and topped with fresh flowers. There's even a contest for the fanciest fascinator, so make sure to buy one that rivals Princess Eugenie's finest. The Plaza is celebrating the fact that Markle's Suits character Rachel Zane always dreamed of getting married there, giving it extra street cred.
Watch the Royal Wedding Like a Duchess 
The Shakespeare, a British gastropub known for its sophisticated grub, is hosting a royal wedding breakfast starting bright and early at 6:30 a.m. Guests receive a mimosa and a sausage roll (that's what the commoners invited to the royal wedding will be eating, along with McDonald's and picnic lunches)—but they're also serving roast chicken, which is what Markle made for Prince Harry the night he proposed. Their wedding cake will be made with lemon and elderflower, just like the real one.
Watch the Royal Wedding Like a Marchioness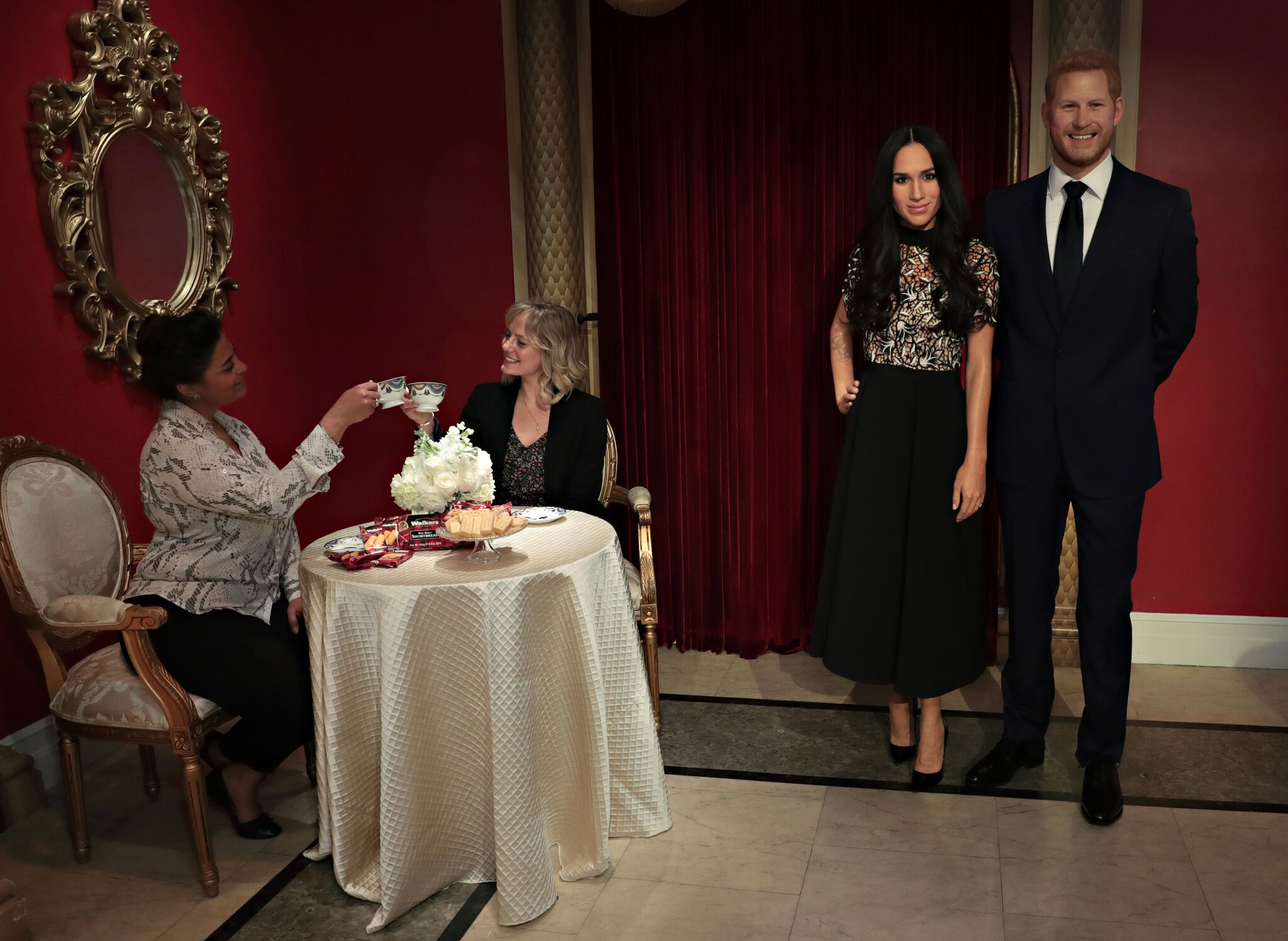 Madame Tussauds is offering the chance to watch the royal wedding while enjoying a bottomless brunch. There will be shortbread, tea and cast members from Say Yes to the Dress. Of course, you'll have to venture all the way to Times Square for the honor of watching with Prince Harry and his bride…but think of all of the Instagram opportunities.
Watch Like a Baroness
[youtube https://www.youtube.com/watch?v=_sniyoJ49Sw&w=560&h=315]
The luxury movie theatre Cinemark is hosting exclusive viewings all over the country, although the closest one to New York is in Hazlet, New Jersey. It's technically an encore presentation, as it begins at a more reasonable 10 a.m. Grab the popcorn and bring your own Champagne to really get the party started (and to channel your inner Queen Elizabeth).
Watch the Royal Wedding Like a Commoner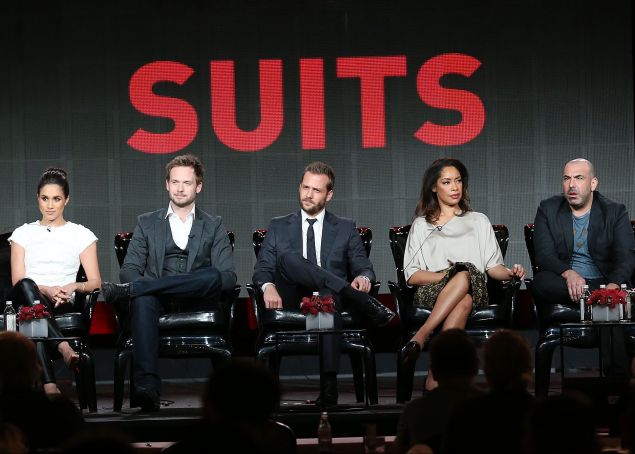 If you're not anywhere near Windsor Castle or even Manhattan, you can always watch at home. Hulu subscribers can stream the wedding of the year (sorry, Princess Eugenie) starting with pre-wedding coverage at 4 a.m. The wedding begins at 7 a.m., which will be shown on NBC's "The Today Show," ABC's "Good Morning America" and E! News. "The Today Show" might be your best bet, as it will also have commentary from fellow commoners, Suits stars Gina Torres, Sarah Rafferty and Rick Hoffman.