With the royal wedding less than a month away, it's only normal to wonder which song and what performer Prince Harry and Meghan Markle will choose for their first dance. Musicians have been lining up to serenade them at the royal wedding, but no one knows who will actually receive the honor.
One option we can almost entirely rule out is Ellie Goulding, Prince Harry's rumored ex, who sang at his brother and Kate Middleton's wedding. Elton John, a close friend of Princess Diana, attended the star-studded affair, but it was Goulding who had the honor of performing his hit, "Your Song," for Prince William and Kate Middleton.
Goulding is reportedly on the guest list for the upcoming wedding, along with her current boyfriend, Caspar Jopling. A source close to the pop star said, "Ellie has stayed good pals with Harry and is obviously really excited. She has no plans to perform this time but just wants to celebrate her friend's marriage.
It's possible they'll replace Goulding with John this time around. He even canceled his Vegas gig to make sure he was on-call. After all, it may be just a tad awkward for Prince Harry's former flame to perform the first song the couple will dance to after saying "I do."
And while the Suits theme song is memorable, we anticipate Markle going a different route. Her Majesty doesn't typically stick around for the evening party, so the newlyweds are free to let loose. If the royals don't want to be the billionth bride and groom to bust out moves to "Thinking Out Loud," they should forego fellow British ginger Ed Sheeran and stick to one of Markle's favorite artists. According to a post from Markle's now-defunct lifestyle blog, The Tig, she has a soft spot for Janelle Monáe, Dragonette, Maggie Rogers, Flight Facilities and Mr. Little Jeans. 
Other artists have are eager to perform. Christian pop singer Stormzy offered to do "a little acoustic for young Harry," while Sam Smith said it "would be a dream." When asked during a radio interview if she would perform, Cardi B responded excitedly and added she wouldn't even charge them for the pleasure. "I'm a fan of their whole story," the "Bartier Cardi" singer announced. "I'd just do it because it's like, 'Oh snap, have you performed for a future King?'"
We'd appreciate watching Queen Elizabeth jam to "Bodak Yellow" after her signature four cocktails, but it's more likely the couple will opt for a simple waltz, much like Princess Sofia and Prince Carl Phillip. Or they might dance to a classic like Frank Sinatra's "I've Got You Under My Skin," like Zara Phillips (the second-eldest grandchild of Queen Elizabeth) and Mike Tindall. That song choice was possibly at the groom's insistence, as Tindall once named Ol' Blue Eyes as a dream dinner party guest.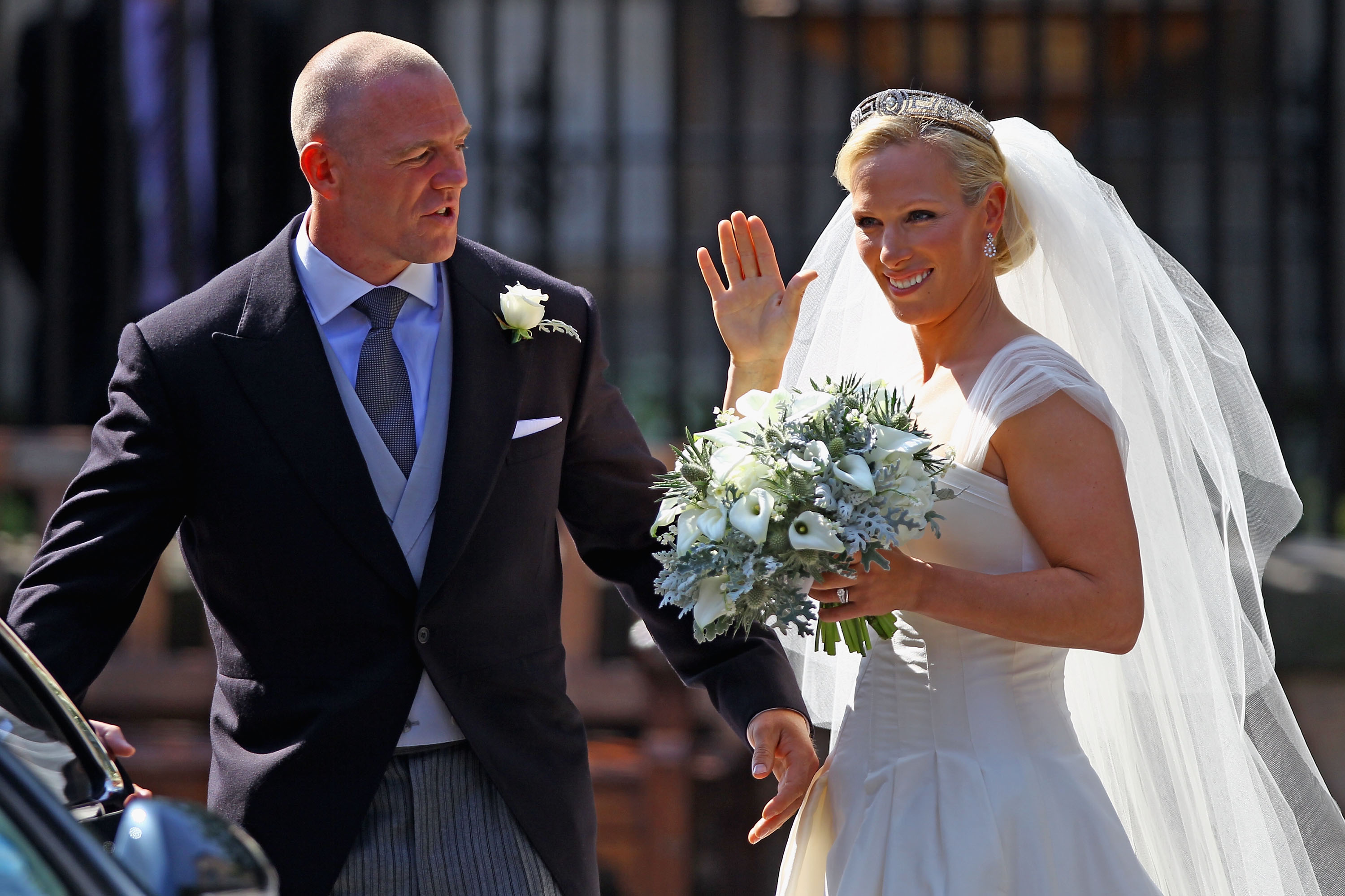 If Prince Harry has a say in the song like Tindall, the Spice Girls would be a top contender. After meeting the girl group in 1997, he called it "the best day" of his life. Although Mel B confirmed that the Spice Girls are attending and hinted they'd perform, it's unlikely they'll take the stage. One source called Mel B's pronouncement they would  "bonkers."
We're still hoping Prince Harry and his new wife celebrate their wedding by dancing to the Spice Girls' "2 Become 1," pushing the day he met Scary Spice to the second best of his life—after his fairytale wedding, of course.