Prince Harry and Meghan Markle's royal wedding dining options are bucking culinary tradition, whether it's by foregoing fruitcake or featuring food trucks. They're even serving trendy superfoods bowls so guests can mingle, letting Suits stars properly socialize with lesser members of the royal family.
If you're searching for your own innovative recipes to serve while Prince Harry and Markle tie the knot, we have a few suggestions—no kale required. Instead, try Velveeta's golden macaroni and cheese or Van Leeuwen's wedding cake ice cream for a truly regal treat.
For Cocktails: Drink Soda Wearing Princess Eugenie's Wedding Fascinator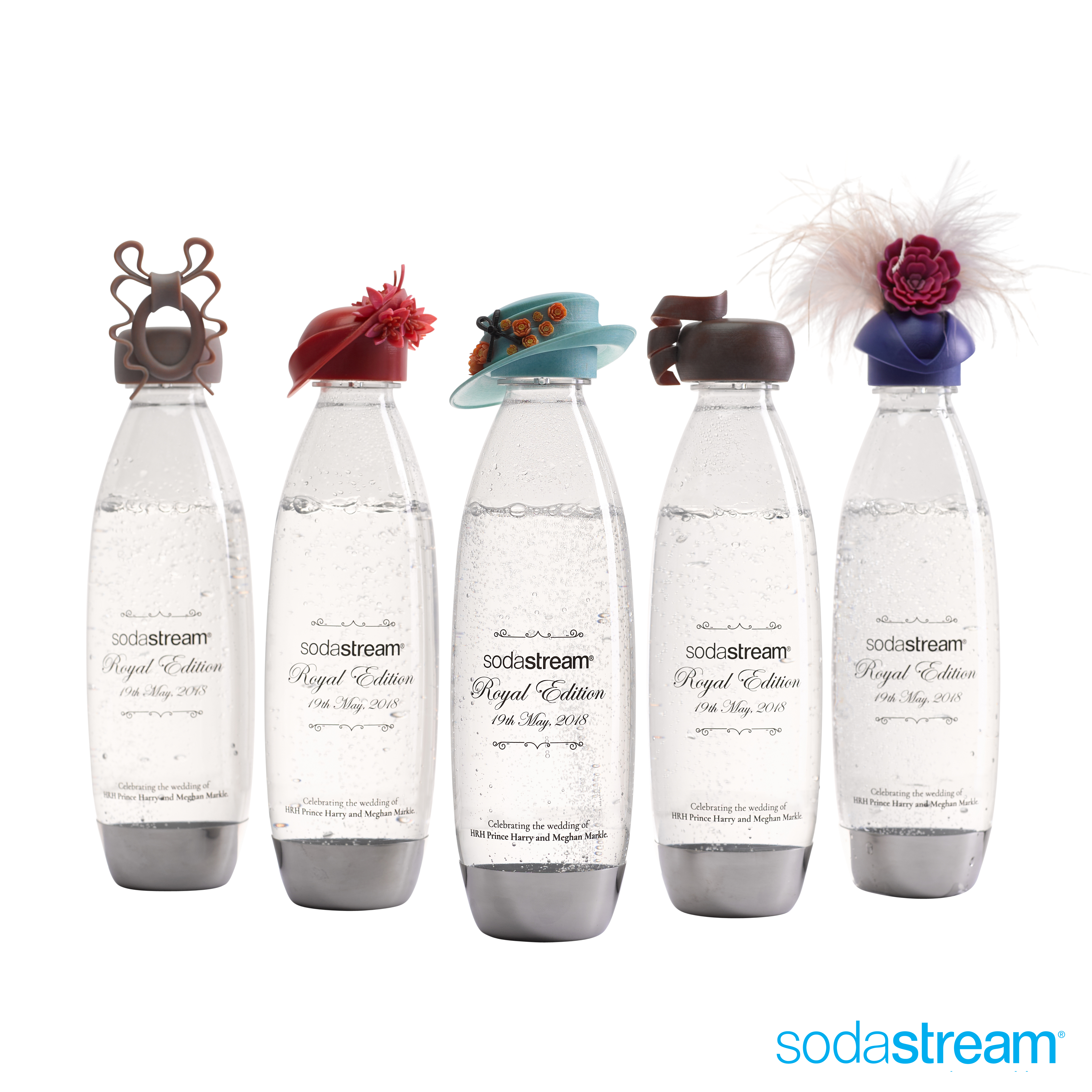 SodaStream auctioned off an exclusive set of limited edition bottles wearing tiny fascinators modeled after hats worn to the Duke and Duchess of Cambridge's wedding. If you're looking for a Pinterest project to take part in while you stay up all night eagerly awaiting the 7 a.m. royal wedding, simply craft little hats of your own based on Princess Eugenie's iconic collection. Then, pair the soda with gin, which is how Queen Elizabeth starts her days. The SodaStream auction proceeds went to Surfers Against Sewage, in a nod to Prince Harry's request that guests donate to charities in lieu of gifts.
For Appetizers: Try This Tostitos Queso Cake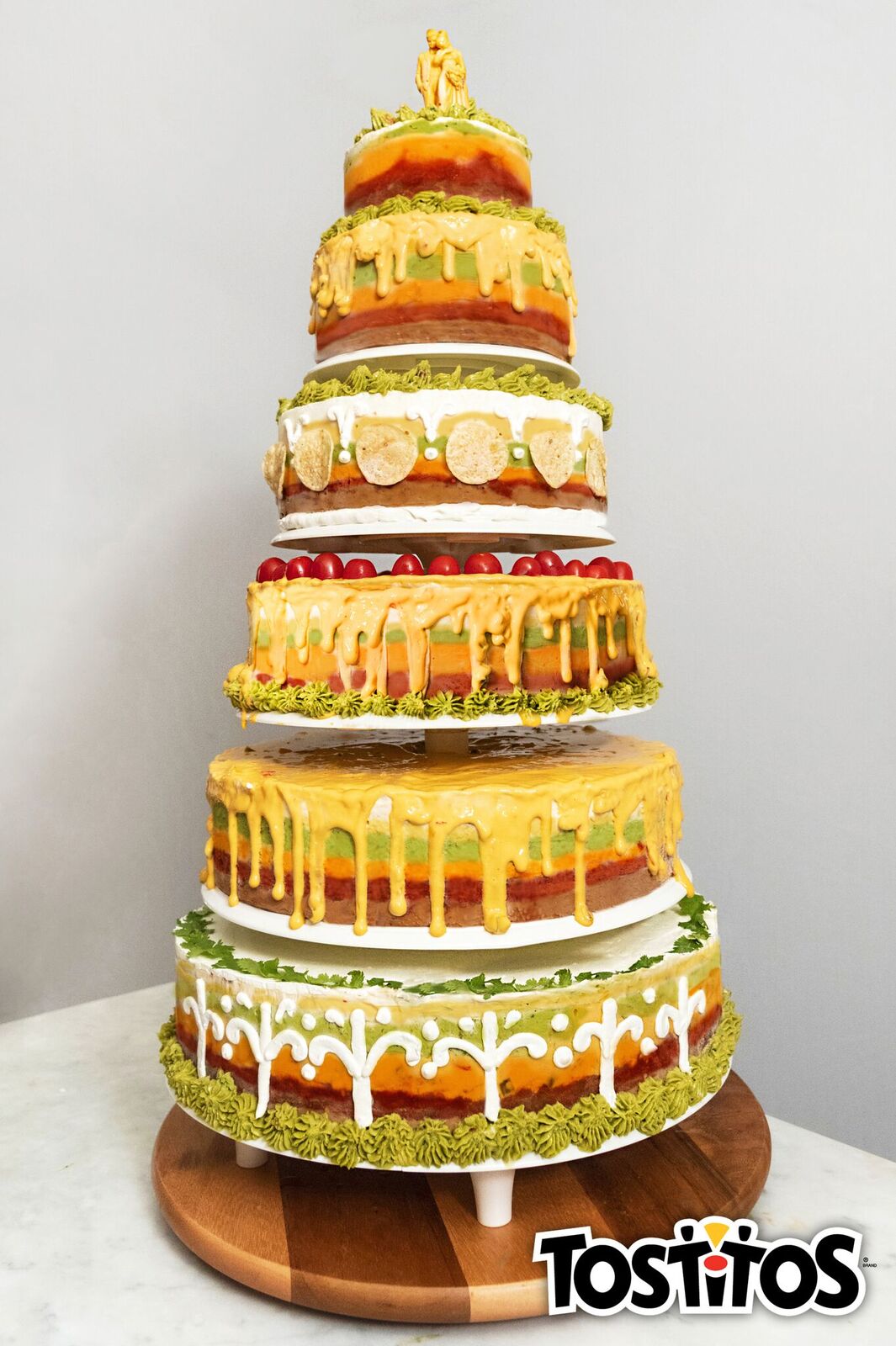 To celebrate Prince Harry, Tostitos created an elaborate wedding cake, made over three days with 42 different layers and seven total jars of Tostitos dips. It's even topped with a queso bride and groom. If you don't feel like procuring dozens of jars of Tostitos, you can make this at-home version using only three different types of dips.
For Happy Hour: Don Your Chili's Baby Back Ribs-Themed Fascinator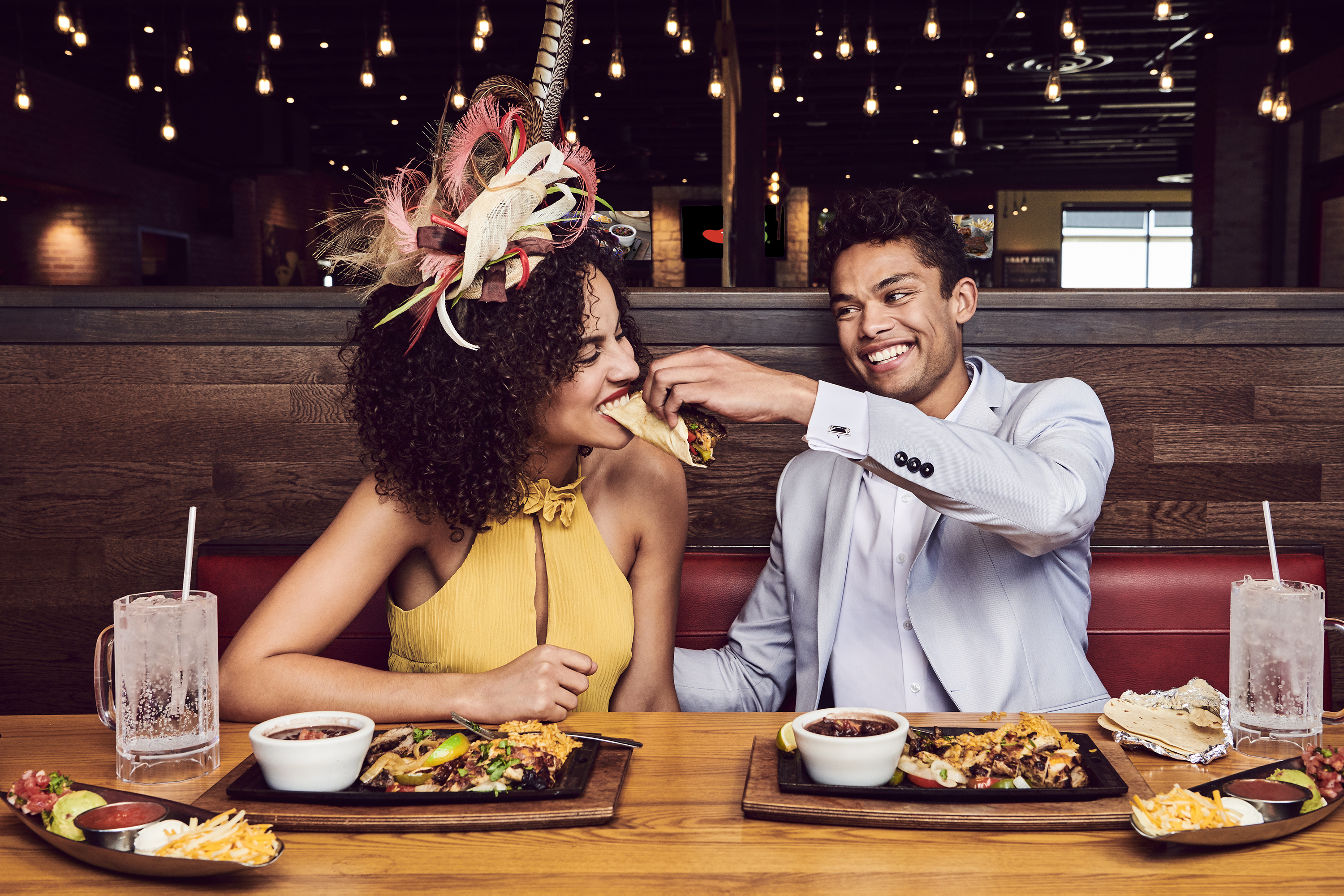 Chili's, best known for their Baby Back Ribs jingle, is celebrating the royal wedding in high style. The restaurant chain created custom food-related fascinators and cufflinks inspired by their most infamous menu items, including burgers, ribs and happy hour margaritas. So, Chiliheads, don your fascinators and try not to get them too dirty when you dive into the ribs.
For Dinner: Indulge In Liquid Gold Macaroni & Cheese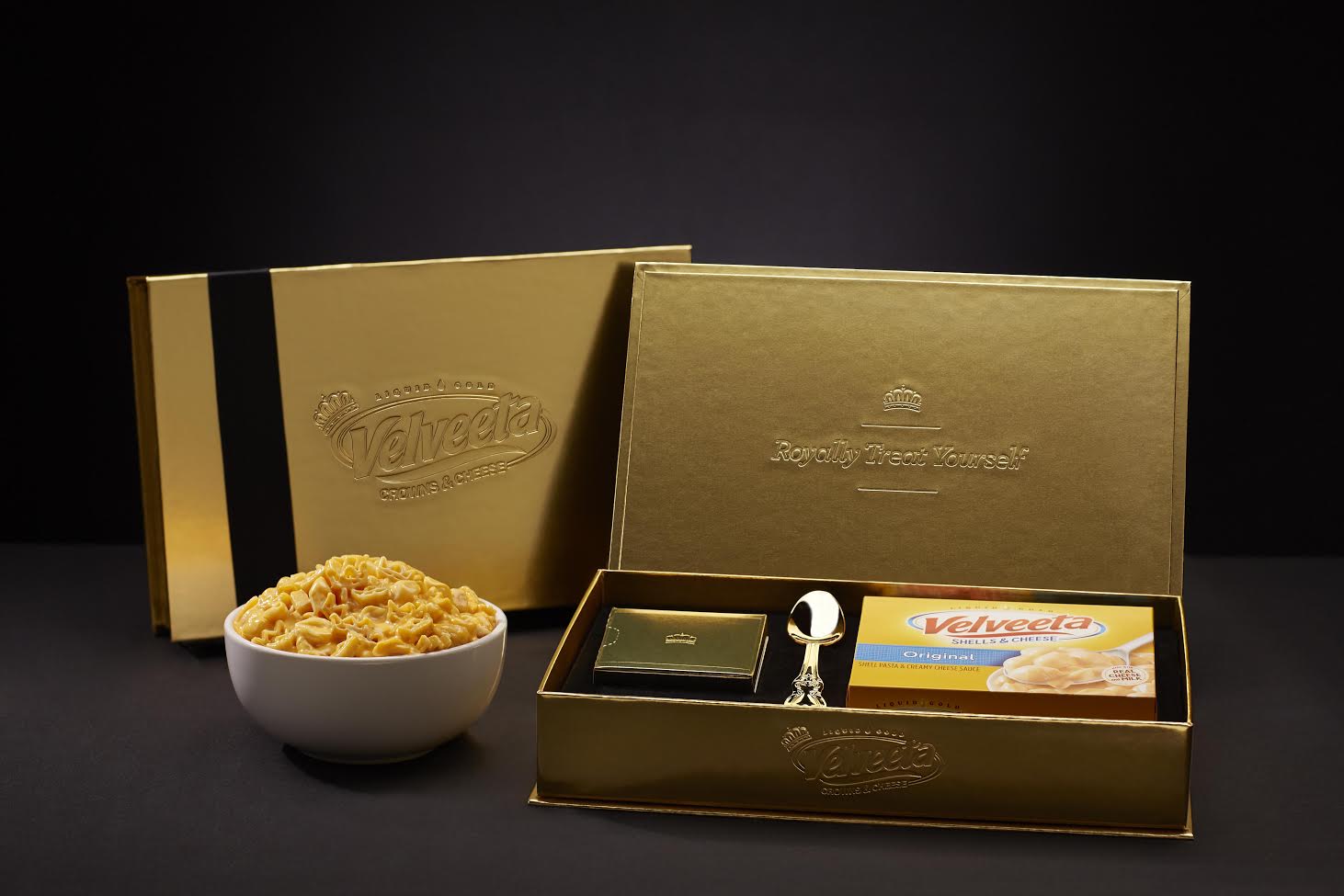 When you think of macaroni and cheese, luxury probably doesn't spring to mind—it's more of a kid's treat or a hungover college snack. But Velveeta created regal Crowns & Cheese option in honor of the nuptials, made with crown-shaped pasta. The packaging includes a gold-plated spoon inside of a gold box, so you'll truly feel like royalty when you're devouring the liquid gold.
For Dessert: Van Leeuwen Royal Wedding Cake Cones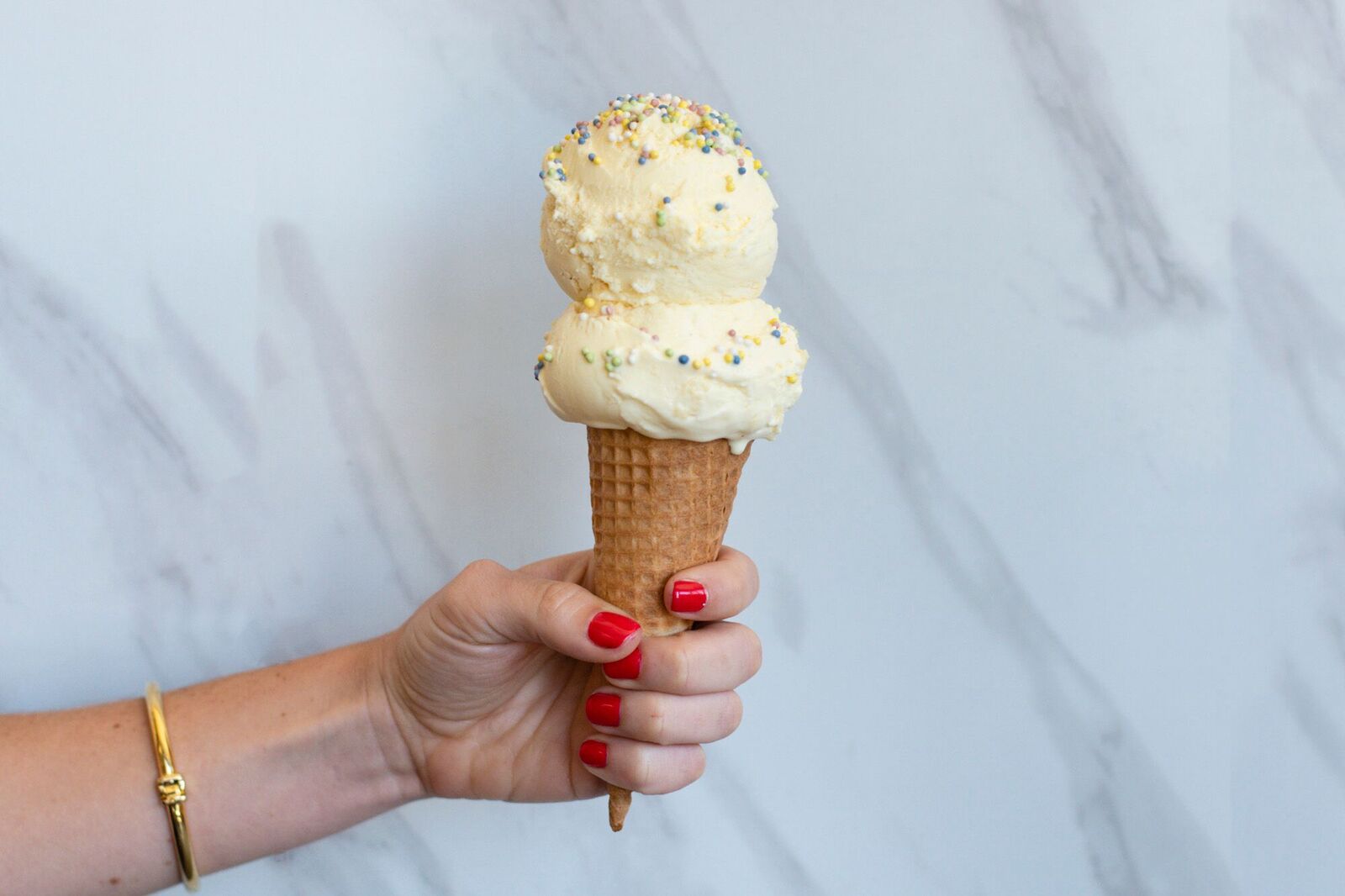 To honor the big day, Van Leeuwen introduced Royal Wedding Cake ice cream. It's a specialty flavor inspired by Markle's cakemaker, Claire Ptak, who was once featured on her now-defunct blog, The Tig. The ice cream version is made with sweet cream, elderflower buttercream frosting and house-made lemon pound cake. It's available in New York and Los Angeles at Van Leeuwen shops all summer so you can indulge long after the royal wedding is over.
A Midnight Snack: Markle Sparkle and Ginger Molasses Cookies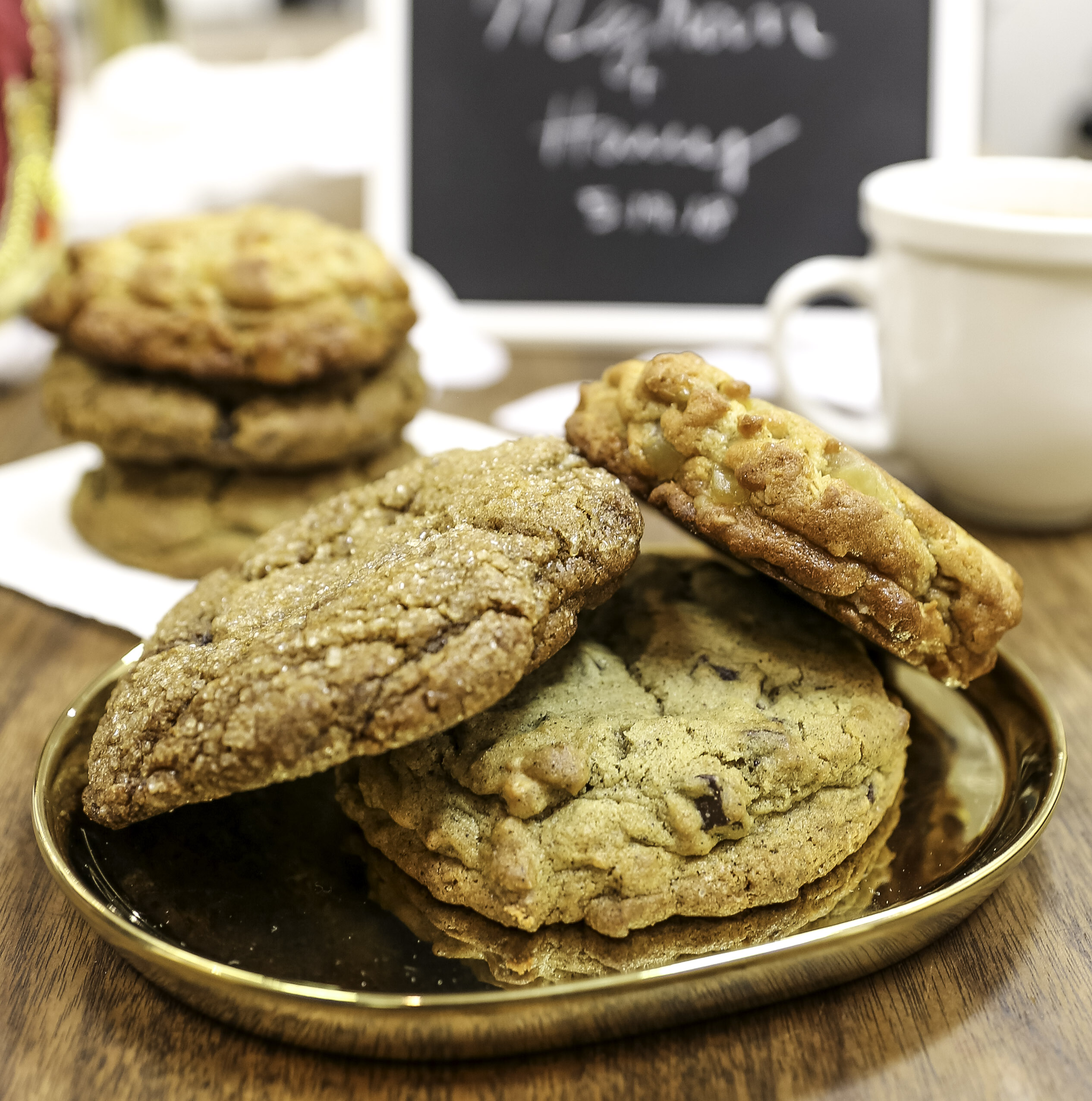 Forego fruitcake for Bang Cookies latest treat, as they cooked up an enormous royal wedding cookie trio to honor the royal family. Instead of wedding cake, they're serving the Royal-TEA cookie, infused with Queen Elizabeth's favorite, Earl Grey, a Ginger Molasses Cookie to pay homage to Prince Harry's hair and Markle Sparkle cookies, which are organic (and unrelated to the Markle's Sparkle cannabis strain).