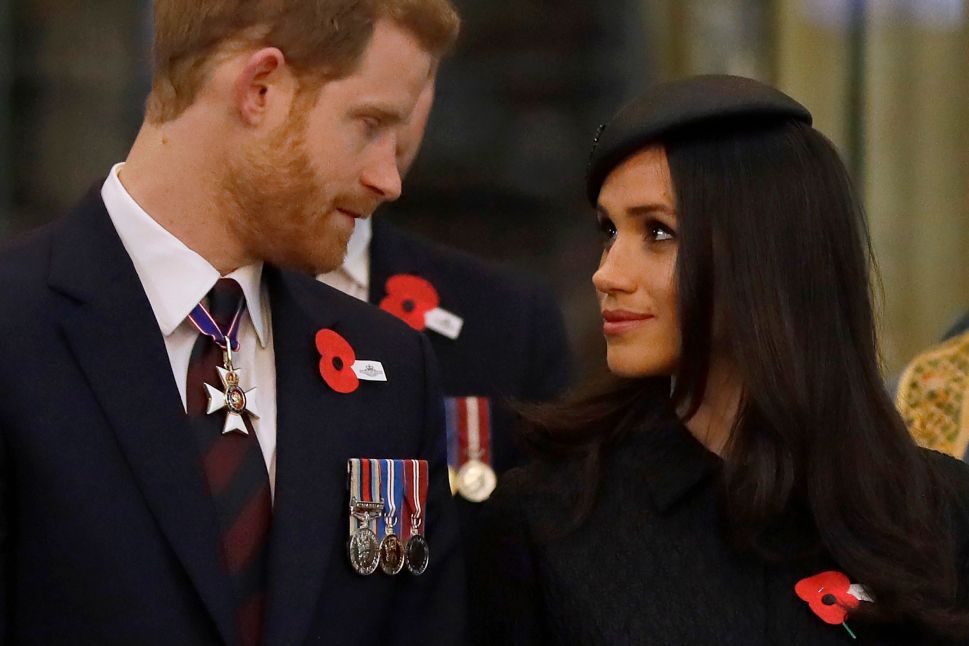 Listen, we're bummed about not making the cut for Prince Harry and Meghan Markle's royal wedding too. There's going to be prestige and pageantry, which is always an enjoyable spectacle. Plus, we can compare this royal wedding to that of Prince William and Kate Middleton's like the petty commoners we are.
The good news is that there is a whole bunch of different ways you can enjoy the royal wedding via live stream and television coverage so that you don't miss a moment of these strangers' nuptials.
Royal Wedding Channel, Schedule, Date and Time
Date: Saturday, May 19, 2018
Time: 7 a.m. EST
TV Channel: ABC, CBS, NBC, E!, HBO, Fox News, TLC, PBS, BBC America
Live Stream: CNNgo, Hulu, People.com, BBC, New York Times, YouTube
How to Watch the Royal Wedding on TV, Online and on Mobile via Live Stream
There are multiple ways you can catch the royal wedding if you're not too sleeping from seeing Deadpool 2 Friday night. Here are the easiest and most comprehensive coverage options for viewers.
Both broadcast and cable will be covering the royal wedding from multiple angles, along with streamers and other online destinations. Let's break it all down:
ABC: ABC will begin its coverage of the knot tying between Prince Harry and Meghan Markle at 5 a.m. ET, also giving viewers the opportunity for an "augmented reality" experience via their ABC NewsOS app. You'll be able to tune into to the festivities via ABC's Watch Live feature on their website and through the ABC App, available for free download on the App Store, Google Play store and Amazon Fire. You'll need your cable-login information.
CBS: CBS will be covering the Royal Wedding with special correspondents, such as writer Tina Brown, who penned The Diana Chronicles about Harry's mother, the late Diana Spencer, Princess of Wales. Coverage beings at 4 a.m. ET and is available for viewing via a CBS All Access subscription. The CBS All Access app is available for download on the App Store, Google Play store and Windows Store.
NBC: The Peacock network is broadcasting exclusively from nearby the Windsor Castle, and their coverage will begin at 4:30 a.m. ET on Saturday. You can watch via NBC's website, NBC.com/live or through the NBC app, available for free in the App Store, the Google Play store or the Windows Store.
Fox News: Fox News Channel will present live, extensive coverage surrounding the royal wedding beginning at 6 a.m. ET. FNC's chief news anchor Shepard Smith and co-anchor of America's Newsroom Sandra Smith will be on hand outside St. George's Chapel at Windsor Castle for all your Harry-Meghan needs. The best way you can catch it online is through Fox Live or the Fox Now App, available for free download in the App Store, the Google Play store or the Microsoft Store.
CNN: You'll also be able to live stream every second of the royal wedding on CNN.com's homepage and across its mobile device apps. Their coverage begins at 5 a.m. tomorrow morning.
YouTube: Prince Harry and Meghan Markle will be getting hitched live on YouTube. The royal family has their very own YouTube channel and beginning at 7 a.m. ET, viewers from across the world can begin to tune in. The stream will capture the wedding procession, marriage ceremony at Windsor Castle and other special events throughout the big day.
Hulu: Hulu subscribers can stream the wedding of the year beginning with pre-wedding coverage at (gasp) 4 a.m.