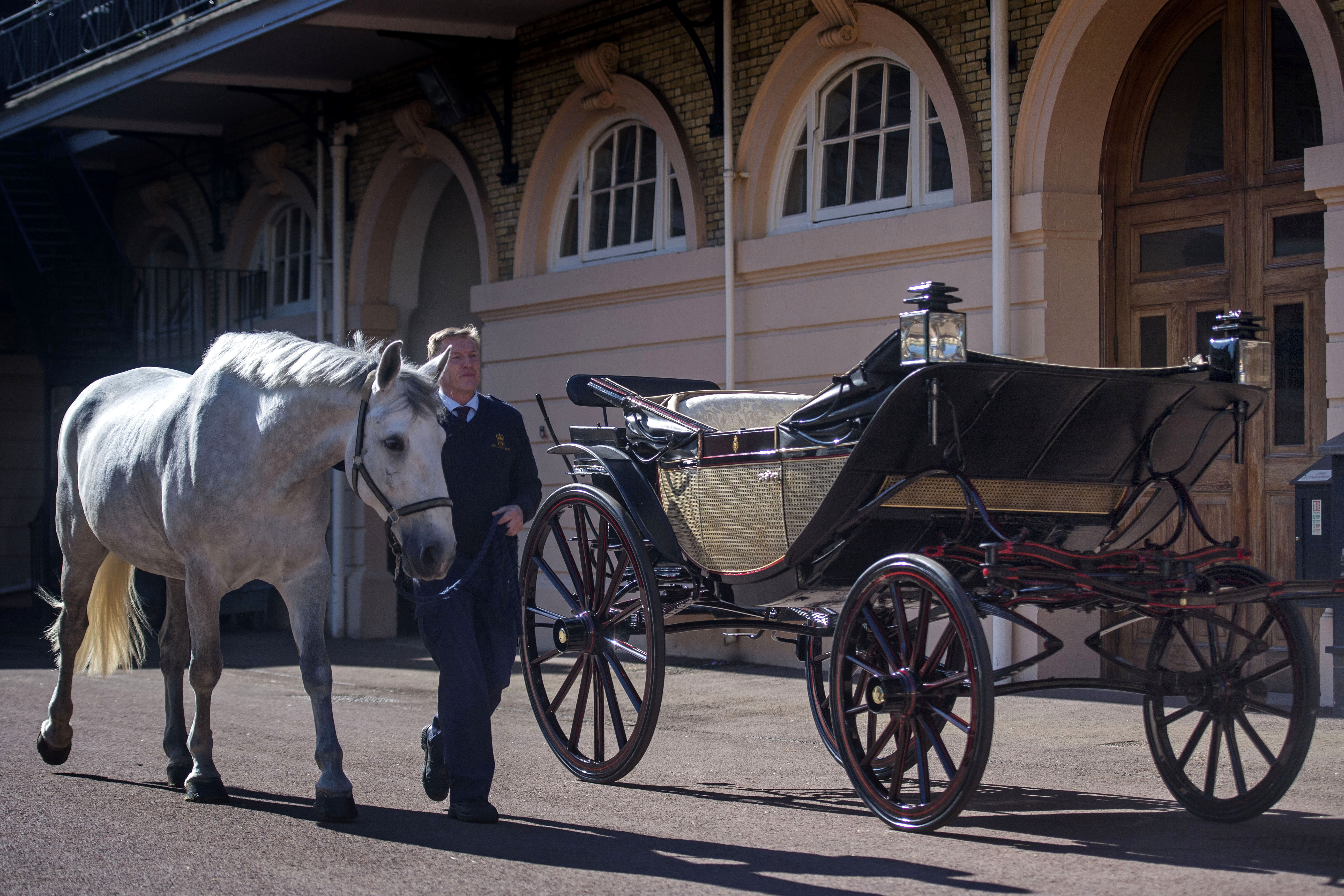 The most Instagrammed royal wedding of all time is almost upon us—and to celebrate, Kensington Palace announced the carriage Prince Harry and Meghan Markle will be riding in on the big day.
The general public won't see Prince Harry and his future bride until May 19, but Kensington Palace is releasing nuggets of information to keep commoners invested. This really is a Cinderella story, only the Cinderella in question was already wealthy and semi-famous.
Prince Harry and his bride-to-be selected their transportation, and (in a shock to nobody) it's not exactly an old jalopy with cans dragging from the bumper. Instead, they've chosen an Ascot Landau carriage from the Royal Mews to take them on their royal wedding procession through the streets of Windsor. The means of transport is reserved for "extra special" ceremonial events, like coronations and state visits. It's no "everyday carriage" (though, we'd also love to know what that is, exactly).
Kensington Palace shared the news via Instagram, with photos of the carriage and its steeds. The redheaded royal and his Suits star will be driven through the streets after their service at St. George's Chapel. Commoners can watch the procession, which will take them from Windsor Castle throughout the town, before ending at the castle again.
The carriage will be pulled by Windsor Grey horses, including a father and son team named Storm and Tyrone.
Storm, who rode through the streets when the Duke and Duchess of Cambridge married in 2011, is a royal wedding veteran. Philip Barnard-Brown, Senior Coachman to the Queen, called Storm a very "special horse." Perhaps he'll be the social media standout, much like Pippa Middleton was at the marriage of William and Kate?
It is worth nothing that Ascot Landau carriage is only sun-appropriate—meaning, if the weather doesn't obey the royal family, the couple will instead ride in a Scottish State Coach built in 1830. This fully enclosed option does feature large glass windows, so onlookers should fret not. Instagrams of the newlyweds will still be possible, rain or shine.
In contrast to what we thought would be happy news (but what do we know?) it turns out the carriage announcement has inspired the rage of angry denizens upon Kensington Palace's Instagram. One commenter wrote, "If they had not decided on that unnecessary carriage ride there'd be no need for any such expensive security." Another called them "very middle class." (We wonder: where do those multiple-carriage-owning middle-class people live?)
Still more commenters called for photos of Princess Charlotte since she is celebrating her third birthday. Alas, she's been overshadowed by Storm and Tyrone, who have been featured in two Instagram photos today (there's just one of Princess Charlotte).