With the royal wedding mere weeks away, royal reporters are on the case, revealing details about the big day—especially since Prince Harry and Meghan Markle are stepping out of the spotlight until May 19.
Now, we know what role Princess Diana's family will play, who's walking Markle down the aisle (there was previously speculation that her mother would have that honor) and who her maid of honor really is (surprisingly, it's not Kate Middleton or her Canadian socialite bestie).
This royal wedding is going to honor the matriarchy. Prince Harry's late mother Princess Diana will be remembered, according to the Express. His aunt, Lady Jane Fellowes, is going to give a reading in her honor. And her siblings, Earl Spencer and Lady Sarah McCorquodale are attending. This all but guarantees Earl Spencer's daughters will be at the party, and they're sure to stir up some drama. The Spencer sisters are, after all, England's answer to the Kardashians, complete with the prerequisite messiness, but minus lip kits.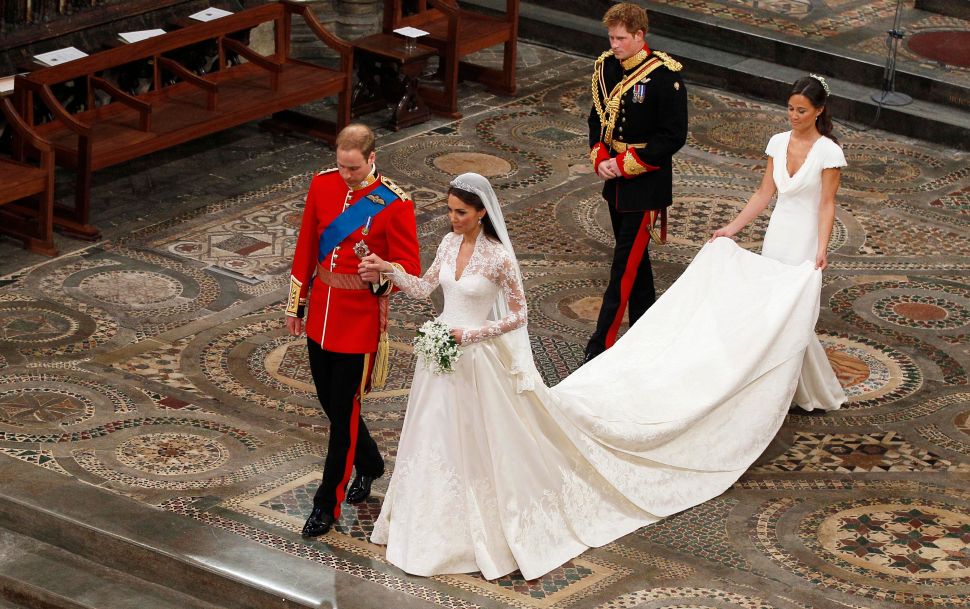 According to American Jason Knauf, the palace's communication secretary, Prince William is officially Prince Harry's best man, but Markle won't have a maid of honor. Instead, her bridesmaids and pageboys will all be children, in accordance with tradition.
Remember grumpy Grace van Cutsem, who stole the show during Prince William and Kate Middleton's wedding? She'll face serious competition this time since Prince George and Princess Charlotte are both confirmed to be part of the wedding party, and Prince George is known for his knee-socked meltdowns.
Markle apparently didn't want to choose between her close-knit clique, which includes Canadian socialite Jessica Mulroney and Lindsay Jill Roth, her best friend from Northwestern. Perhaps she simply didn't want to risk a Pippa Middleton moment.
Most importantly, both of Markle's parents are attending the wedding, with her father confirmed to be walking her down the aisle, and not her mother, yoga instructor Doria Ragland. Her notoriously reclusive dad was spotted reading a guidebook titled Images of Britain last month, which basically verified his presence.
Ragland does have an important role, though.
She's going to ride with her daughter to St George's Chapel. While a rideshare doesn't exactly sound important, it's the first time in royal wedding history the father hasn't accompanied his daughter on the way to the ceremony. At least this means the commoners watching the wedding from McDonald's will get to spot both of her parents.