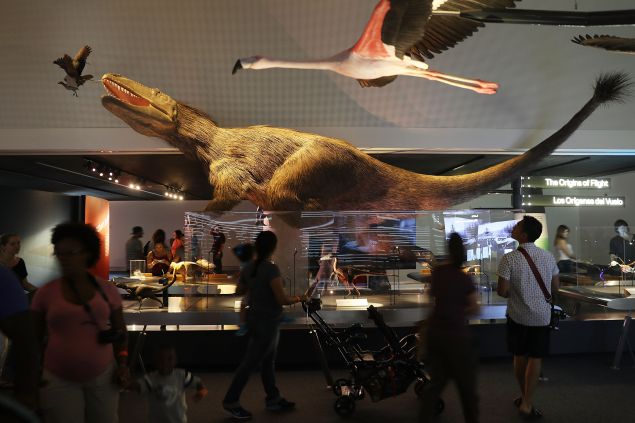 It is no secret that Miami has always served as a tropical escape for the country's celebrities and wealthy elite—both the good and the notorious. Looking at you, Al Capone, Franklin D. Roosevelt and Jacqueline Kennedy. And with that trend came the charitably inclined elite who helped give rise to some of the city's earliest cultural staples as well as world-class public services, like the HistoryMiami Museum and the Mount Sinai Medical Center Foundation—both founded in the 1940s.
But despite this constant stream of wealth into the city, philanthropy has taken quite a while to become anything close to stable in Miami. When one considers philanthropy, nonprofit epicenters like New York City tend to be top of mind. That is due, in part, to some of the nation's founding philanthropists like John D. Rockefeller and Andrew Carnegie, who built their wealth in the north, subsequently laying the groundwork for philanthropic tradition to thrive in those areas.
However, according to Inside Philanthropy, a significant rise in the new wealth that is now widely dispersed across the entire country is shifting philanthropic activity along with it. In fact, Charity Navigator's 2017 list of the Top 10 Charitable Cities in America didn't even include New York City. The number one spot went to San Diego, with Houston trailing closely behind. But the city that stands out the most in that ranking just might be the number seven spot: Miami.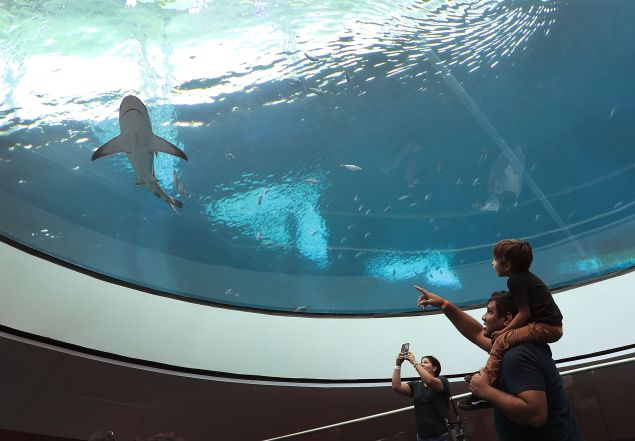 To say that Miami's appearance on this list is a surprise should not be misconstrued as an insinuation that the city has been devoid of art and culture in its 122-year history. That would discredit the vibrancy of Miami's historic Art Deco designs or the myriad of legendary performances that have graced Miami stages, from Frank Sinatra at the glitzy Fontainebleau Hotel, to Jimi Hendrix at Miami's Gulfstream Park. Indeed, a cultural scene has thrived despite the shaky financial backing.
Miami's charity ranking comes as more of a long-awaited sigh of relief because of an era in which the city was famously dubbed "Paradise Lost" by Time Magazine, thanks to the infamous waves of crime, violent upheavals and political unrest that befell the city during the 1970s and early 80s.
Thankfully, those tides began to change when a dedicated group of snowbirds invested in some cultural enrichment for the city in the 1980s, marking a wave of new institutions that began to pop up in Miami. To name a few, Toby Lerner Ansin and Lin and Ted Arison set the philanthropic bar with the founding of cultural powerhouses like Miami City Ballet, the New World Symphony, and the National YoungArts Foundation, providing a stark, but welcome contrast to the well-documented plights of that time.
But in much the same way that New York's Metropolitan Opera House expanded into its renowned facility at Lincoln Center to maximize the future of its cultural offerings, Miami's performing artists also needed a proper performance space to be able to grow their artistry beyond a local to an international level. Thanks to a push by cultural leaders like the New World Symphony and the Florida Grand Opera, in 1990, the Miami-Dade County Commission approved a financing plan for a world-class performing arts center. The ambitious proposal consisted of the largest-ever public/private-sector partnership totaling $472 million, and was built upon a vision that would not only provide a home to Miami's budding cultural sector, but would also serve as an economic catalyst for the city, starting from its once-thriving downtown area.
Originally named the Carnival Center for its generous sponsorship from Carnival Cruise lines, the cultural complex opened on October 5, 2006. The location chosen by commissioners for the center was ideal, given its placement at the center of the city, but it was also an area with a high crime rate and economic depression. The performing arts center struggled from its outset until nationally recognized philanthropist, Adrienne Arsht, donated a historic $30 million gift to the center in 2008, securing both a solid future while the surrounding neighborhood developed, and a new name—the Adrienne Arsht Center for the Performing Arts.
Ten years on, the center reports having recently welcomed its four millionth guest and having generated more than $2 billion in economic impact.
Arsht's philanthropy preserved the arts industry in Miami, but it also inspired a greater investment in the quality of life for Miamians. Ten years after her historic gift, there is more diversity across Miami's nonprofit disciplines than ever. Miamians can discover Florida's aquatic ecosystem at the Frost Science Museum's brand-new three-story aquarium, explore a synchronization of music and architecture at the New World Symphony's Frank Gehry-designed performance hall, or peruse an eclectic collection of vibrant murals right on the streets of the Wynwood Art District.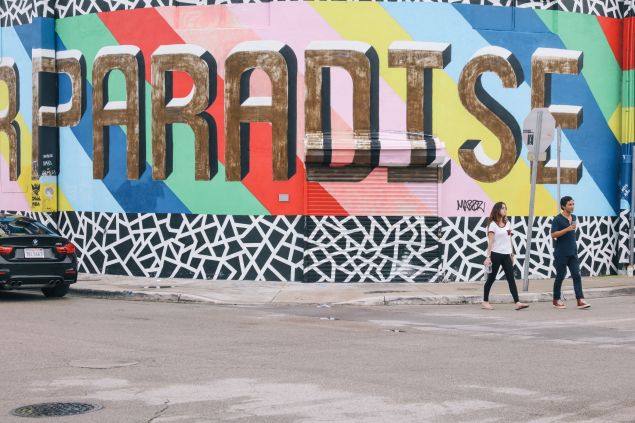 Eva Silverstein, the Director of Tourism, Culture and Economic Development for the City of Miami Beach confirms "Over the past decade, Miami has grown from a burgeoning arts and culture destination, to a major center of innovation and artistic thought leadership."
And though Miami may have started to shift focus from its glitzy past in recent years, philanthropic efforts for all of its nonprofit institutions proves that the city has not lost its glamorous edge just yet. Just last year, patrons of Miami City Ballet's annual black-tie gala got the rare opportunity to attend one of the first gala events at Miami's stunning new Faena Hotel, with a post-event soiree hosted in the hotel's lavish penthouse suite, which normally costs a cool $50,000 per night. The grand event was a boon for the ballet, which ended the evening with $1 million to support their world-class dancers, achieving nearly 10 percent of their annual fundraising budget in one night.
Marc Giosi, Director of Individual Giving for the New World Symphony explains that "With a luxury market booming in conjunction with the cultural sector in Miami right now, patrons for the arts and culture will also be able to benefit from creative new events and partnerships."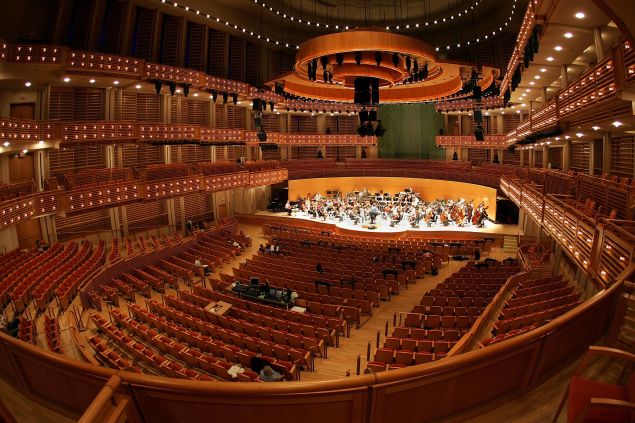 But Giosi believes that just because Miami has seen a recent boom in cultural organizations and partnerships, doesn't mean there's limited room for new suppliers of artistic and educational events. In fact, it's the changing way that visitors and residents are using the city that makes it such a savvy investment for right now. "With a growing number of residents wishing to stay year-round, there is both a need and a demand for offering programming that can show off what it is that we offer in the summer months. We have this new window of opportunity in the summertime where more and more full-time residents will want to be engaged. I think Miami has an exciting new ability to fill that void."
If sorting through all of these newfound opportunities is sounding overwhelming to the prospective philanthropist, fear not. Miami has tackled that issue, too. The City of Miami Beach offers philanthropic placement services, thanks to a team of local cultural experts. And not only has the Miami Foundation compiled a comprehensive, easy-to-navigate list of local nonprofit causes, they also have the capacity to serve as a fiscal agent to donors, relieving some of the financial guesswork from charitable investing.
So, philanthropists take note: real estate is not the only option for smart investing in Miami. The city is shaping up to be the perfect cultural hub for investing a meaningful donation into the booming nonprofit community, and there has never been a more opportune time to consider doing so. At the height of a cultural renaissance, there lives in Miami a rare opportunity to follow in Adrienne Arsht's footsteps to make a lasting mark on the future of this blossoming cultural mecca.