Observer Content Studio is a unit of Observer's branded content department. Observer's editorial staff is not involved in the creation of this content. Observer and/or sponsor may collect a portion of sales if you purchase products through these links.
The success of any relationship depends upon entering into it eyes-open, whether it's traditional marriage, an app-facilitated hookup, or the popularly discussed, often misunderstood understanding between Sugar Babies and Sugar Daddies. Observer spoke with two women, both members of the service Secret Benefits, to get their thoughts on the sweet life's perks, the misplaced assumptions of outsiders, and the true meaning of "mutually beneficial."
The first woman we talked to, Katheryn—a petite, 28-year-old blonde whose self-described bubbliness is balanced by a spunky brand of self-deprecation—comes from that part of the Atlantic Coast where Southern propriety meets beach-life ease. She first opened herself up to the possibility that wealth and emotional connection might not be so incompatible six years ago, prompted not just by curiosity about magnanimous older men, but also by a weariness of their opposite number. "In the past, I'd go after guys I had to take care of," she explains. "I paid for dates, food, apartment." Financial benefits aside, "it's just nice to have a guy that doesn't need you to pay for them."
Lana, 25, impulsively created her first profile at 19 after seeing a Sugar Baby segment on the news. As a New Yorker with a giddy predilection for risk-taking ("I've always been 'the wild friend,'" she says), she saw nothing but upside—but still did her research. She rejected any service that plunged women too deeply into a relationship at its outset, like one based entirely around travel companionship. "It sounded exotic," she admits, "but I don't have a Liam Neeson in my life to come track me down!" The service she chose allowed her to dream big, while approaching prospective matches with the same cautiously optimistic deliberation she'd bring to any new relationship.
If that retention of agency is surprising, it shouldn't be. One of the many common threads that emerged between Katheryn and Lana was their selectivity—a choosiness not based on wealth or material enticements, but on the man's character, which both women feel can be largely assessed before agreeing to meet a potential Sugar Daddy in person. While they don't presume to speak for all Sugar Babies or Secret Benefit members, as far as they're concerned, if a man opens the online conversation by essentially asking "how much?", he's out. If he's married, he's out. If he assumes vast riches compensate for poor conversational skills, he's out.
Money is a baseline, but it's not an end unto itself. "I have a life, a job, a career," says Katheryn. "I'm not depending on these guys." What the women really seem to be after are the qualities older, successful men are far more likely to possess: maturity, wisdom, the confidence that comes with financial stability, the capacity to teach them something they don't already know. Physical attraction is of course also a prerequisite. "If you're an older man with salt-and-pepper hair," says Lana, "I am falling in love."
So Lana and Katheryn want it all, but aren't they just pinning their hopes on a fantasy, of the mature, sexy older man who values everything an open-minded younger woman brings to the table, and not just her body? In short, aren't all Sugar Daddies creepy and wheelchair bound? Contrary to myth, these Sugar Babies insist that's not even remotely the case.
For starters, the vast majority of men they've encountered via Secret Benefits have gone out of their way to be respectful. Both women surmise that men who use Sugar Baby services are conscious of the popular conception of their motives, and are therefore even more determined to prove themselves gentlemen. It's not just a reaction to externalities, though; extra life experience has taught these men to value romance differently. "The majority of them are divorcés," explains Lana. "They know where they screwed up—when they worked too hard, when they weren't attentive enough. They've been on this earth a little longer, and they know how to make a woman happy."
In Lana and Katheryn's estimation, the notion that Daddies treat Babies like escorts, and that they'll balk if the woman lays down sexual ground rules, is flat-out wrong. Sex is in the air—sex is always in the air. But the men themselves are often looking for something—not necessarily serious (though that's not out of the realm)—but certainly more substantive. They're also typically content with platonic companionship if the romantic chemistry isn't there. One way or another, the relationship is typically more refined than, as Katheryn puts it, "I'm rich as shit, and you're hot."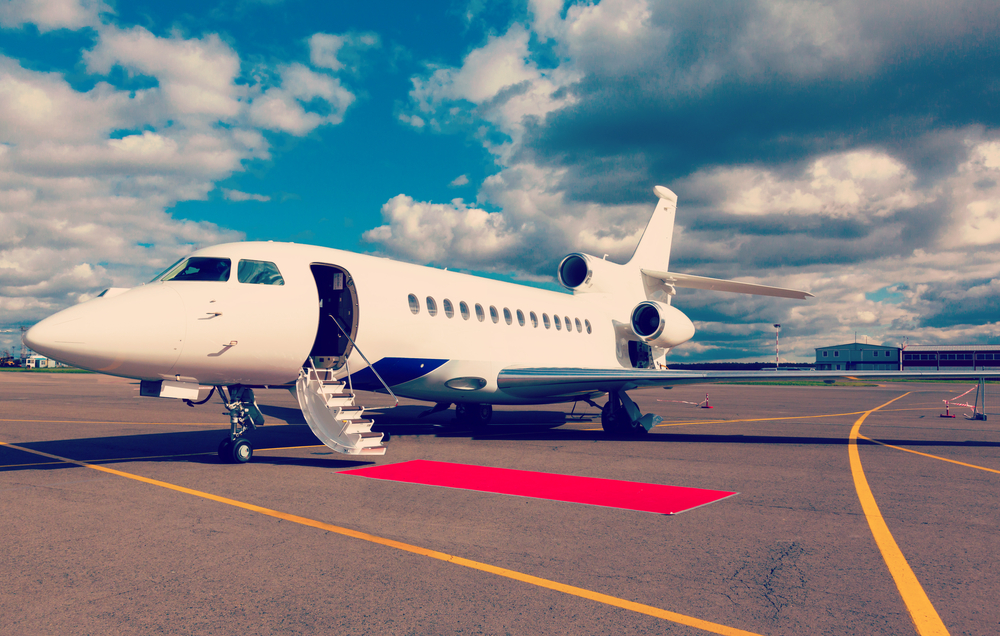 As for the age thing, "People think these guys are geriatrics," says Katheryn, "getting their secretary to type up Sugar Baby ads. But I've never seen a hundred-year-old, Rockefeller inheritance type-guy, no one who made me think, 'Oh my god this man should be dead!'" There are plenty of men in their thirties and forties who use the site (and plenty of more advanced age as well, if that's the direction your heart and ardor trend).
Okay, okay, what about the perks? They're real, and they can be spectacular, but their nature is more varied, and often more personal, than you'd expect. The average evening consists of a very nice dinner filled with eye contact and deference to the woman's taste in cuisine and conversation, but once there's a comfort level established, magical ocean cruises and spontaneous evenings at the casino absolutely can and do happen.
As for more tangible tokens of affection, "If you're the kind of Sugar Baby who wants to be showered in gifts, if that's your love language, be up front with that," says Katheryn, who prefers gifts to arise from the relationship, rather than making them a prerequisite for the relationship — a nice purse the man knows she had her eye on, instead of an absurdly expensive one arriving out of the blue. Lana expressed similar sentiments; her favorite gift was three nights in a boutique hotel near her office and $500 in spending cash, from a man who simply knew her commute was wearing her out. But, she says, "Whether you show up with $500 or sunflowers, I just want to know you care enough to pay attention."
Much like the many men prize just being in the presence of a vibrant, attractive, interesting younger woman, the women of Secret Benefits often gain something worth more than money by keeping company with these highly successful men. "If you surround yourself with people who sit around all day and watch TV, you'll do that," says Katheryn. "If you're around smart people who work hard, that rubs off on you. It's motivated me to be a better person." Which, in the end, is what we want all of our relationships to make us.
Observer Content Studio is a one-stop, full-service, in-house creative agency connecting brands to a national, affluent audience. Our team of dedicated Content Studio editors flex proven expertise in tailored, multimedia storytelling, developing sponsored articles, videos, interactive ad units, social media campaigns, events and more. The end result? Deeply compelling custom content that resonates with readers who matter. For more information, contact sales@observer.com