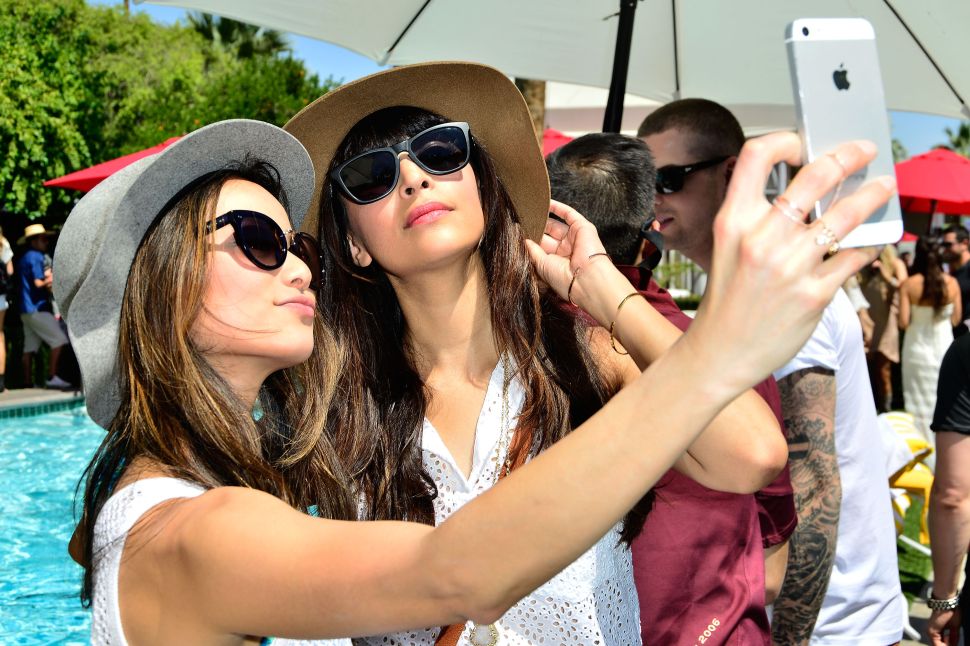 What's the story? On social media, that question has become increasingly more important.
Stories are beginning to take the place of posts on many social networks. As TechCrunch first reported, over one billion users across Facebook, Instagram, Messenger, WhatsApp and Snapchat create these slideshows every day.
In fact, the amount of stories on social media has increased 842 percent in the last two years.
But what are the consequences when users start chasing the perfect story and live their lives through a screen even more than they already do?
Erin Vogel, a postdoctoral fellow in psychiatry at the University of California, San Francisco focuses her research in part on the facades people project on social media. She told Observer that the increased use of stories (as opposed to text or photos) could make users chase a viral narrative rather than live in the moment.
"People feel even more pressure to make their lives look picture perfect," Vogel said. "They want it to look like they're doing something interesting or special all the time."
This phenomenon also inherently changes social media use.
"Stories and filters have to make them look really good all the time and make their lives more exciting than they need to be," Vogel said.
The people viewing these stories ironically end up feeling more isolated than ever. Studies have shown that people who regularly view photos of their friends having fun without them feel increased isolation and loneliness.
"It's hard to remember other peoples' lives aren't perfect when you're on social media," Vogel said.
The design of social media sites and apps also puts pressure on users.
For example, Facebook is testing a redesign which would place a camera icon front and center when users compose a post. It's also planning a similar layout for its Messenger app. This will theoretically make it more likely that people will post a Story as opposed to a text status.
Even Instagram, the most photo-centric social network, has implemented a Stories carousel that lets users string three photos or videos into a narrative. Businesses can also use this format for story ads, which appear after every third story from users people follow.
"Their goal is to draw people in, and photos and videos are a lot more engaging if you just want a distraction," Vogel said.
But these distractions can also be big moneymakers, especially for influencers who make chasing a viral narrative their brand.
According to Forbes, Instagram "micro-influencers" with 100,000 followers can make $5,000 per post when they partner with a company or brand. More high-profile influencers can net $150,000 per post.
"They weave advertising into their daily lives, but a lot of what they're selling is their own personality," Vogel said.
Vogel stressed that Stories and other aspects of social media can also be used positively, however.
"It allows people to connect with others and have a better experience," she said.
That may seem like a pipe dream during an era in which Facebook's urge to connect led to election hacking and congressional hearings. But Vogel said it was possible for social media to return to its earliest function.
"Social media's original goal turned into something very different from what was intended," Vogel said. "But Stories can be beneficial if people use them to share their lives in a meaningful way with people who are important to them."