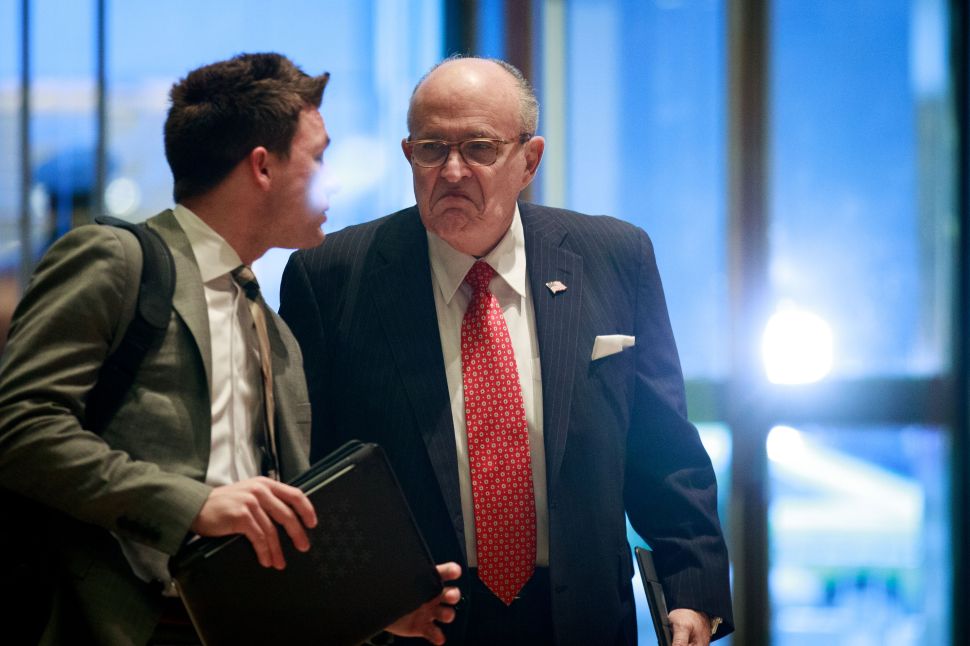 Sources inside the government are disputing a timeline Rudy Giuliani provided to The New York Times regarding the Russia investigation.
The president's lawyer told the Times on Sunday that Special Counsel Robert Mueller intends to finish investigating whether President Donald Trump obstructed justice in the Russia inquiry by September 1. Giuliani noted that his legal strategy centers on damaging the credibility of James Comey—the former FBI Director Trump fired amid an investigation into the White House's briefly tenured national security advisor Michael Flynn.
"We want the concentration of this to be on Comey versus the president's credibility, and I think we win that and people get that," said Giuliani.
A source familiar with the probe, however, told Reuters that the September 1 deadline was "entirely made-up" and "another apparent effort to pressure the special counsel to hasten the end of his work."
"He'll wrap it up when he thinks he's turned over every rock, and when that is will depend on how cooperative witnesses, persons of interest and maybe even some targets are, if any of those emerge, and on what new evidence he finds, not on some arbitrary, first-of-the-month deadline one of the president's attorneys cooks up," said the U.S. official who spoke on condition of anonymity.
The official's comments came in response to a Times report published on Friday that the FBI used an informant to investigate the Trump campaign's ties to Russia.
"I hereby demand, and will do so officially tomorrow, that the Department of Justice look into whether or not the FBI/DOJ infiltrated or surveilled the Trump Campaign for Political Purposes – and if any such demands or requests were made by people within the Obama Administration!" Trump wrote on Twitter over the weekend.
In speaking to the Times, Giuliani added that the Justice Department would open an investigation into Comey for perjury and that Trump may appear before the special counsel following talks with North Korea.
Additional letters written by Trump's legal team over the past year described the FBI and Department of Justice as lacking "accountability."