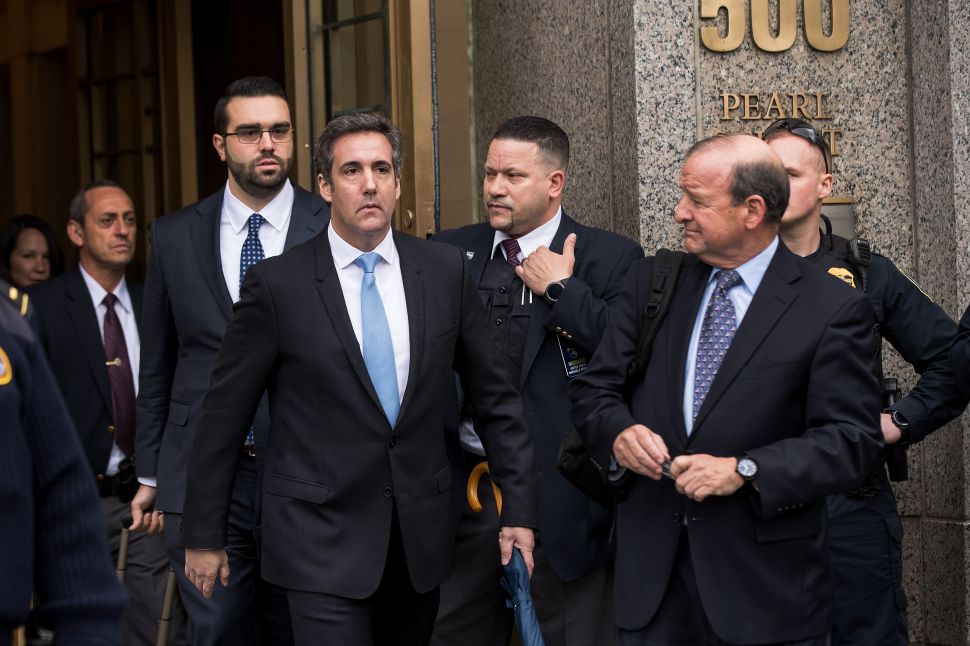 The showdown between the legal counsel of a porn star and the President of the United States took a turn on Tuesday.
Stormy Daniels' attorney Michael Avenatti alleged on Twitter that President Donald Trump's lawyer, the embattled Michael Cohen, received roughly $500,000 from a Russian oligarch connected to Vladimir Putin.
"After significant investigation, we have discovered that Mr. Trump's atty Mr. Cohen received approximately $500,000 in the mos. after the election from a company controlled by a Russian Oligarc with close ties to Mr. Putin. These monies may have reimbursed the $130k payment," wrote Avenatti over Twitter.
The attorney immediately posted a dropbox containing the executive summary from a preliminary report conducted by an independent investigation.
Following a $130,000 payment to Daniels—which was allegedly authorized to procure her silence involving an affair with President Donald Trump—"Mr. Viktor Vekselberg, a Russian oligarch with close ties to Russian President Vladimir Putin, caused substantial funds to be deposited into the bank account from which Mr. Cohen made the payment," the report stated.
Through an LLC controlled by Vekselberg, Cohen received eight transactions totaling over $500,000 from January to August 2017. Also included in Avenatti's findings are payments to Cohen made earlier this year by the global pharmaceutical company Novartis—whose CEO Trump met with in January during the World Economic Forum.
The Russian billionaire has attracted the attention of Special Counsel Robert Mueller. After attending the president's inauguration, Vekselberg was stopped by federal agents working with Mueller earlier this year at a New York airport, according to The New York Times. He was one of seven Kremlin-tied oligarchs the Trump administration hit with sanctions in response to Moscow's interference in the 2016 election.