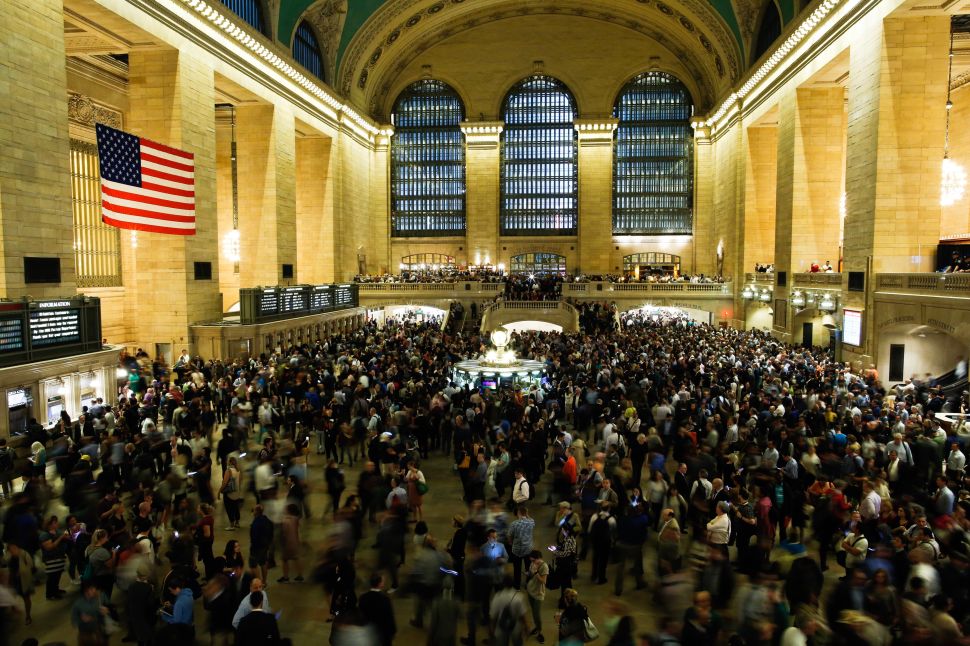 There's a lot of encouraging economic news these days: GDP is recovering steadily from the recession years; unemployment is at the lowest level in almost a century; and wages are finally picking up.
Sadly, however, not much of that optimism has translated into the daily life of average Americans. Across the country, 37 percent, or 34.7 million, of American households living above the poverty line are unable to pay basic bills like rent, transportation, childcare and medical expenses, a new study by nonprofit group United Way shows.
Analyzing data from the 2016 Census Bureau American Community Survey, United Way compared household income against the minimal cost of living by county and state. The threshold in question is income above the Federal Poverty Level ($24,600 for a household of four) but below what's enough to pay for a basic middle-class lifestyle, which includes housing (fair-market rent for a two-bedroom apartment), child care, food, transportation, healthcare and a smart phone.
The population in this "middle range" is double the size of those below the poverty line. When all households are considered, 43 percent of Americans are below this threshold.
"What we found in the numbers is that the bare minimum cost of living, what we call the 'household survival budget,' has continued to increase since 2010, while wages have stayed relatively flat,"Stephanie Hoopes, the project director at United Way, told Observer. "It's a good reminder is that the good economic news is not reaching all families."
Surprisingly, United Way is the first research organization to calculate the minimal cost of living, a number easily masked by broader economic indicators such as the consumer price index (CPI).
"It's important to make the distinction between the bare-bone, minimal household necessities and the big basket of items used for CPI calculation," Hoopes said.
Like most Census-based studies, distribution of economic measures is uneven across geographies. North Dakota (32 percent) and South Dakota (33 percent) have the lowest "middle range" population, while New Mexico, Hawaii and California claim the top ranks at 49 percent. (You can view state- and county-specific numbers here.)
Even within the same state, the number varies greatly from county to county. In New York, for example, 47 percent of households can't afford a budget of basic necessities, but county-level percentages range from 28 percent to 75 percent. The high of 75 percent in the Bronx is one of the highest counties in the country.