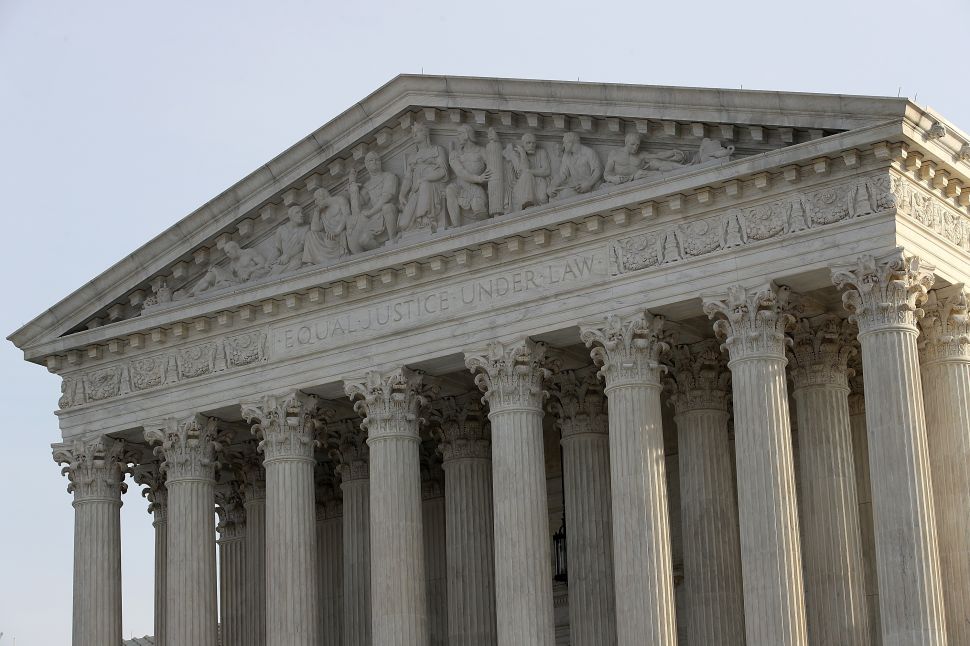 The U.S. Supreme Court's decision in Murphy v. NCAA represents a significant legal victory for the State of New Jersey that could provide at least as much revenue to the state as legalizing cannabis. It is revenue that N.J. desperately needs.
While no longer in office, Gov. Chris Christie and Sen. Ray Lesniak deserve much of the credit for taking the state's battle to legalize sports betting all the way to the Supreme Court, despite a series of court losses. Now, it's up to the state's current leaders to get it right when creating the regulatory structure for sports wagers in New Jersey's racetracks and casinos.
While legal sports betting will benefit cities and towns throughout New Jersey, Atlantic City probably stands to gain the most. While it is arguably bouncing back, the ability for casinos to diversify their gambling operations could be a game changer.
In 2016, Americans wagered more than $15 billion on the Super Bowl and the NCAA men's basketball tournament, according to the American Gaming Association (AGA). A staggering 97 percent of the foregoing bets were placed illegally. Next winter, NFL fans won't have to break any laws or jet to Las Vegas to place their bets but can simply drive to Atlantic City.
"We are very excited. Yesterday was a big day for Atlantic City and the state of New Jersey," said Jim Ziereis, Tropicana's vice president for hotel sales, said in response to the Supreme Court's landmark decision. While casinos are waiting for the New Jersey legislature to enact regulations, most are simultaneously preparing and hoping to take sports bets by the end of the summer.
The effort to legalize sports betting in New Jersey is also a model for bipartisanship.
Legalized sports betting has enjoyed broad support from Republicans and Democrats since New Jersey voters approved a referendum in 2011. It also united unlikely allies Sen. Ray Lesniak and Gov. Chris Christie who worked together to twice pass legislation authorizing sports wagering and vowed to overturn the Professional and Amateur Sports Protection Act of 1992 (PASPA). Lawmakers on both side of the aisle appear ready to work together again to get sports gambling off the ground as quickly as possible, while ensuring the proper safeguards are in place.
"New Jersey has long been the lead advocate in fighting this inherently unequal law, and today's ruling will finally allow for authorized facilities in New Jersey to take the same bets that are legal in other states in our country," Gov. Phil Murphy said in a press release following the court's decision. "Today's victory would not have been possible without the incredible bipartisan effort from so many in our state, particularly former Gov. Christie and former state Sen. Lesniak."
Although unlikely, Congress could still crash the party. In its decision, the Supreme Court left the door open for the federal government to oversee sports wagering.
"The legalization of sports gambling requires an important policy choice, but the choice is not ours to make. Congress can regulate sports gambling directly, but if it elects not to do so, each state is free to act on its own," Justice Samuel Alito, Jr. wrote. "Our job is to interpret the law Congress has enacted and decide whether it is consistent with the Constitution. PASPA is not."
Republican Sen. Orrin Hatch has announced that he plans to introduce federal sports gambling legislation.
"At stake here is the very integrity of sports. That's why I plan to introduce legislation in the coming weeks to help protect honesty and principle in the athletic arena," Hatch said in a statement.
However, given the current political climate on Capitol Hill, it is unlikely that Congress can get a bill passed anytime in the near future. Moreover, once states get their own regulatory schemes in place, it will become even more unlikely that the federal government will intervene.
Donald Scarinci is a managing partner at Scarinci Hollenbeck—read his full bio here.