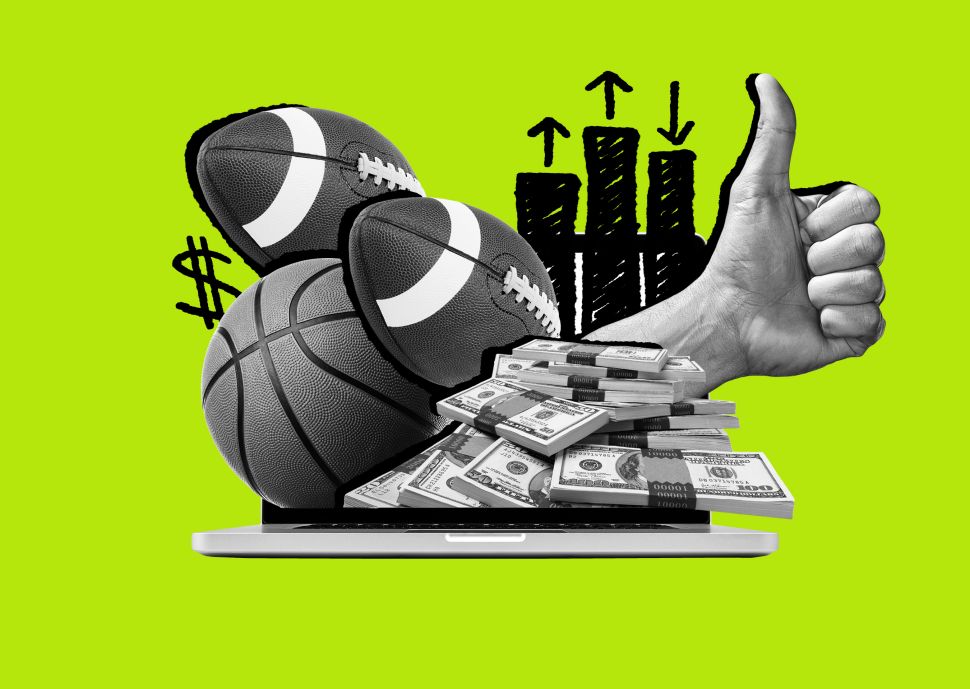 In a major victory for the state of New Jersey, the U.S. Supreme Court struck down a federal ban on sports betting on Monday, paving the way for states to legalize wagering on professional and collegiate sports.
The high court ruled that a 1992 federal law banning sports betting in most states was unconstitutional. The ruling will allow New Jersey, which spent years and millions of dollars fighting to legalize sports betting, to bring Las Vegas-style sports gambling to its casinos and racetracks.
"The legalization of sports gambling requires an important policy choice, but the choice is not ours to make," Justice Samuel Alito, a New Jersey native, wrote in the opinion of the court. "Congress can regulate sports gambling directly, but if it elects not to do so, each state is free to act on its own."
The landmark decision is a huge win for former Gov. Chris Christie, who challenged the 25-year-old federal law, called the Professional and Amateur Sports Protection Act (PASPA). Christie and state lawmakers, led by former Sen. Ray Lesniak, sought to legalize sports betting to boost the state's struggling racetracks and Atlantic City casinos, five of which have closed since 2014.
New Jersey voters approved a constitutional amendment legalizing sports gambling in 2011, and Christie signed laws in 2012 and 2014 to implement that amendment. But five of the biggest sports leagues in the country, including the NFL and the NCAA, filed legal challenges to strike down New Jersey's laws, claiming sports gambling could ruin the integrity of their games.
Before the U.S. Supreme Court took up the case, New Jersey lost several legal battles over the issue. In August 2016, the Third Circuit ruled that New Jersey's law repealing a ban on sports gambling violated PASPA.
"A great day for the rights of states and their people to make their own decisions," Christie tweeted Monday. "New Jersey citizens wanted sports gambling and the federal Gov't had no right to tell them no. The Supreme Court agrees with us today. I am proud to have fought for the rights of the people of NJ."
Gov. Phil Murphy and New Jersey lawmakers said they would move quickly to enact a law to facilitate and regulate sports betting. There is already a bill in the Assembly that would regulate and tax sports wagering, and Senate President Steve Sweeney announced Monday that he would introduce a sports betting bill in the Senate.
"I am thrilled to see the Supreme Court finally side with New Jersey and strike down the arbitrary ban on sports betting imposed by Congress decades ago," Murphy said in a statement. "I look forward to working with the Legislature to enact a law authorizing and regulating sports betting in the very near future."
Monmouth Park operator Dennis Drazin said the Jersey Shore race track could start accepting bets in two weeks, "unless somebody stops us." During a news conference after the Supreme Court's decision, Drazin said sports betting will help the struggling race track "survive."
"From our perspective we could start taking bets tomorrow," he said. "It's my intention, unless somebody stops us, to be up and running in two weeks. If the legislature or the governor says slow down, I'm going to listen to them."
Sweeney (D-Gloucester) called the high court's ruling a "decisive and extremely gratifying victory for New Jersey."
"We can now seize the opportunity with a new sector of gaming that will help create jobs, generate economic growth and be an important boost to the casino industry and horse racing," Sweeney said in a statement. "Sports betting is already a common practice and making it legal is the most responsible and most beneficial thing to do."
Justices Ruth Bader Ginsburg and Sonia Sotomayor dissented. Justice Stephen Breyer concurred with the majority opinion in part and dissented in part.
"The court wields an ax to cut down [the federal law] instead of using a scalpel to trim the statute," Ginsburg wrote. "It does so apparently in the mistaken assumption that private sports-gambling schemes would become lawful in the wake of its decision."
New Jersey racked up $8.6 million in legal bills fighting to legalize sports gambling, according to invoices obtained by Observer through a public records request.
The American Gaming Association (AGA) estimates that Americans currently illegally wager upwards of $150 billion annually on sports betting. While the case has been fought primarily by New Jersey, a number of other states supported the potential change as they eye a potential revenue influx.
"Today's decision is a victory for the millions of Americans who seek to bet on sports in a safe and regulated manner," AGA President and CEO Geoff Freeman said in a statement. "Through smart, efficient regulation this new market will protect consumers, preserve the integrity of the games we love, empower law enforcement to fight illegal gambling, and generate new revenue for states, sporting bodies, broadcasters and many others."