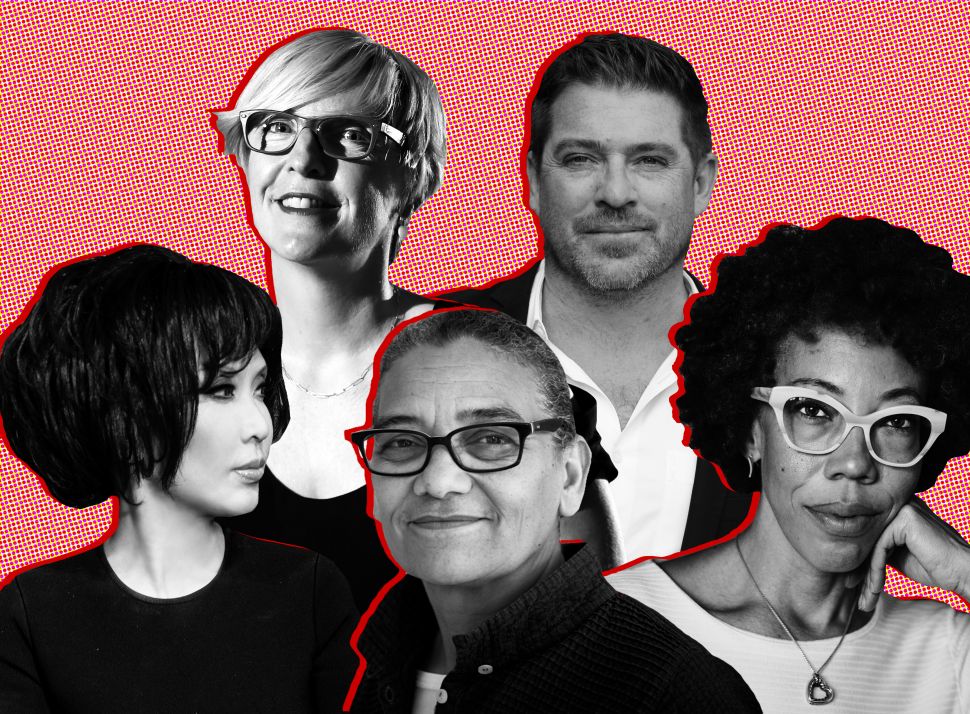 Way back before it turned up 22,809 unique results when you search Etsy, "avant-garde" actually meant something. The work of the those who earned the distinction wasn't just new—it was different. Those artists were truly the advance guard, the ones the rest would follow.
But however appropriated and abused, the term is far from dead. There are still those who live up to its original promise in the truest sense. The artists we love, or love to hate. The ones at the center of our most intense debates. The people who give us a reason to really talk about art.
And of course any great artist needs their champions: the curators, gallerists and institutional directors who put their boundary-demolishing work on view. So we decided to pinpoint who exactly these people are. Who will we be talking about most fervently over the course of 2018, and the years that follow? Who's making it happen? This, from our perspective, is a gathering of the people who are truly influential in art right now.
So: read, enjoy, and by all means, heartily disagree with the choices we've made. If there wasn't debate, it wouldn't be be art, would it?
John Akomfrah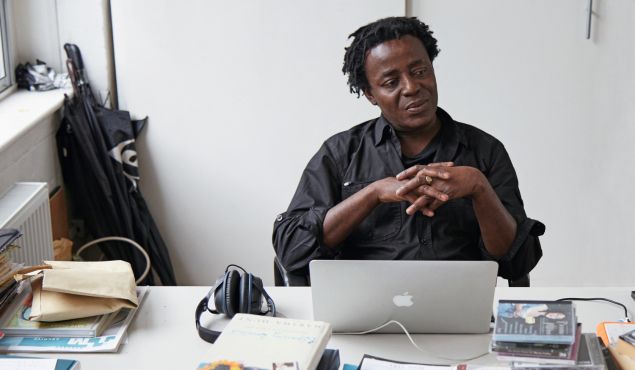 Born in Ghana and raised in London, multimedia artist John Akomfrah made a name for himself in the 1980s creating video works that unflinchingly explore colonial histories and the black diaspora around the globe. After the 1981 Brixton Riots in South London—where he grew up—Akomfrah helped launch the influential Black Audio Film Collective. Comprised of seven artists, they were invested in exploring the postcolonial black experience and social unrest permeating Britain during an economic recession and growing populism.
It perhaps comes as no surprise then that Akomfrah's work, both past and present, is of particular interest now, as post-Brexit Britain and Donald Trump's America struggle with racial tension, xenophobia and sluggish economies, further undermined by the threat of border closings and trade wars.
While the artist has been well-known in the U.K. and Europe for a while, Akomfrah's work is hitting the U.S. like a cross-Atlantic tidal wave this year with his acclaimed 2015 Venice Biennale film, Vertigo Sea, having made its U.S. debut in March at SFMoMA. It will also soon serve as the centerpiece of his first survey show in the U.S., Signs of Empire, opening at New York's New Museum in June. The latter exhibition will span Akomfrah's career while also presenting an updated version of Transfigured Night (2013/2018), a two-channel video probing the relationship between the U.S. and post-colonial African history. 
Njideka Akunyili Crosby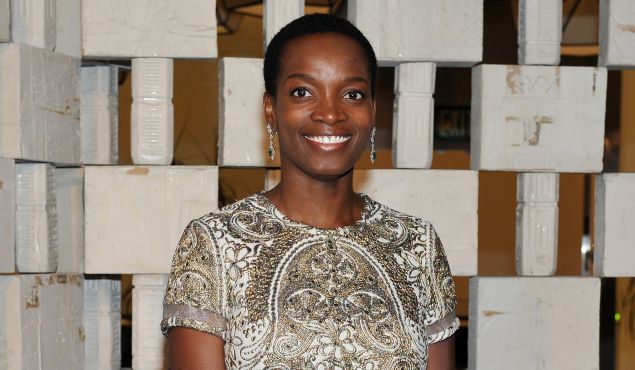 Njideka Akunyili Crosby's curriculum vitae was already chock full of distinction: MFA from Yale, residency at the Studio Museum in Harlem, and works in the permanent collection of institutions like the Hammer Museum and the Los Angeles County Museum of Art. But last year came the capstone: She was named a MacArthur Genius Grant recipient at the tender age of 34.
Akunyili Crosby emigrated to the U.S. from Nigeria when she was 16 after her mother won the green card lottery. She has since grown into one of the Afropolitan movement's most visible creatives, developing a distinctive style in her mixed-media pieces that depict domestic settings in colorful paintings-cum-collages that combine intricate detail and swaths of texture. Her work explores "this idea of a liminal space, or a third space, where multiple things come together to yield a new thing," as Akunyili Crosby told The Los Angeles Times.
In recent years Akunyili Crosby has been prolific. In just a few months late last year she had two solo shows, at the Baltimore Museum of Art and the Tang Museum at Skidmore College, and showed at Prospect New Orleans. Her work will next be featured in a group show at the National Portrait Gallery in London, opening in June. Eventually, Akunyili Crosby plans to use the $625,000 MacArthur grant to travel back to Nigeria for an extended period—a research trip that will surely yield another trove of celebrated works.
Cecilia Alemani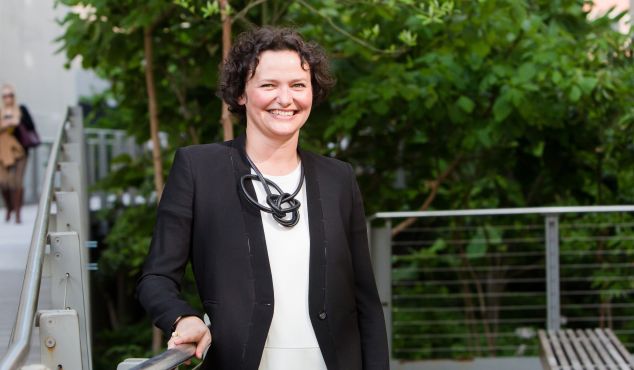 Cecilia Alemani grew up in Milan, spent two years of undergrad in Paris and studied Contemporary art at London's Tate Modern before moving to New York to enroll in the Masters in Curatorial Studies program at Bard College in 2003. All of this is to say that her curator bonafides certainly check out. Since 2011, Alemani has served as the Donald R. Mullen Jr. director and chief curator of High Line Art, overseeing the installation of site-specific works across multiple media that accentuate the architecture and flora of the elevated park and walkway on Manhattan's West Side. (Through March of next year, visitors can check out I Lift My Lamp Beside the Golden Door, a commission by Dorothy Iannone featuring three vibrantly hued interpretations of Lady Liberty.)
Alemani has also been named artistic director of Art Basel Cities: Buenos Aires for a week of public programming that will take place in September of this year. This will be the inaugural venture of the Art Basel Cities program, which aims to establish a long-term collaborative investment in a chosen city that will ideally serve as a boon to the area's artistic community and its cultural infrastructure.
Maria Balshaw
In 2017, Maria Balshaw broke one of the art world's last significant glass ceilings, when she became the first female director of the Tate Art Museums and Galleries, presiding over the strategic direction of the entire esteemed museum network. But Balshaw has spent a long career forging creative and cultural partnerships between artistic institutions, organizations and schools.
In 2004, Balshaw was selected as one of the inaugural fellows for the Clore Leadership Programme and was later recruited to become director of the Whitworth Art Gallery in Manchester, a position she held for 11 years before departing for Tate. During her time at the Whitworth, Balshaw more than doubled attendance from 80,000 visitors per year to over 170,000, all the while advocating for female artists and bringing in luminaries such as Marina Ambrović and Cornelia Parker
In the recent #MeToo reconciling, Balshaw came under fire for comments made in an interview with The Times of London, which were perceived by some to lay blame on victims for their own sexual harassment. Balshaw was quick to apologize via Instagram, insisting that she agreed the perpetrators of inappropriate behavior are, in fact, entirely at fault.
Dineo Seshee Bopape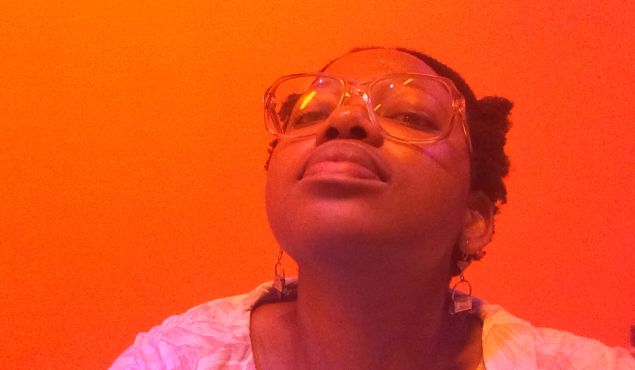 Dineo Seshee Bopape is known for her playful and powerful installations that incorporate video montage with bricks, found objects, childhood game pieces and cosmological symbols. But it's her use of soil—tons and tons of soil—that has helped the 36-year-old South African artist's career take root in the last couple of years.
Her palettes of densely packed earth matter often fill an entire gallery space, reminiscent of Walter de Maria's famous Earth Room works from the 1960s and '70s, but with a postcolonial twist. Littered with wax, crystals, feathers, shells, gold leaf and herbs, the soil slabs look like a site of ritual and magic, a nod toward the obeah and voodoo traditions embedded in African diaspora culture that once provided a measure of metaphysical resistance to white European culture under slavery; the soil itself, then, becomes a gesture of reclamation of lands once lost, forgotten or forced from.
In 2017 she picked up both the Sharjah Biennial Prize and the Pinchuk Future Generation Art Prize, awarded during the Venice Biennale, putting her earthworks solidly on the art world's radar. Bopape is now shifting her sights from the ground to the sky, though, as she finishes off a new site-specific soil work commissioned by Edinburgh's Collective Gallery to mark the major renovation of their space, opening this summer. Based on Calton Hill, the institution boasts a 19th Century observatory steeped in the history of the Enlightenment and scientific study and Bopape's work will use Afrodiasporic spiritual aesthetics and astronomy to question, challenge and complicate the historical narratives of the site.
AA Bronson
Though widely shown since the late 60s, AA Bronson didn't exhibit solo until 1999. That's because, for 25 years, he showed only as part of the collective General Idea. Established in 1969 along with artists Felix Partz and Jorge Zontal, together they made early conceptual and media-based art that increasingly focused on AIDS activism as the crisis worsened in the 1980s. Works like One Day of AZT/ One Year of AZT (both 1991), exhibited at MoMA, showed museum-goers the sheer amount of costly and toxic antiviral medication a single person suffering from AIDS would take in the course of a year. Living together, the seminal collective came to an end when Partz and Zontal died of AIDS related causes in 1994.
The founder of New York's Art Book Fair, Bronson became known not only for his editioned, printed and mass-distributed art but also for making work attempting to deal with trauma, grief and healing. Performative works like "Invocation of Queer Spirits" involved ritualistic healing ceremonies, and the photograph Felix Partz, June 5, 1994, a deathbed image of his friend, was startling for its documentation of the reality of illness and death. Famously, Bronson demanded that image be removed from a 2010 exhibition at Washington D.C.'s National Portrait Gallery after the institution censored another work in the show, though they didn't acquiesce to his request.
Now, for the first time, Esther Shipper's Berlin gallery has an exhibition that juxtaposes Bronson's solo work with that of General Idea. And late last month, his participatory installation Garten der Lüste inaugurated the Klaus Biesenbach-founded KW Institute in Berlin's second exhibition season of 2018.
Tania Bruguera
Tania Bruguera's politically charged work, often based on the limited freedoms she sees in her native Cuba, has resulted in her arrest on more than one occasion. Her crime? In 2015, she was arrested three times in five days after circulating plans to stage a performance similar to her work for the 2009 Havana Biennial, in which participants would be allowed a minute each of free speech with a microphone in a public Havana square. A number of those planning to take part were also arrested.
Bruguera often encourages participation in her work—with varying outcomes for the viewer. In 2012, a project she staged at the Tate Modern (credited under her ongoing project, Immigrant Movement International) made visitors take a lie detector test that used UK immigration questions before they were allowed into the museum's Tanks galleries. She'll return to the Tate Modern this year, having been selected to create the newest work for the Tate's mammoth Turbine Hall, which regularly attracts viewers in the millions to its six-month long commissions. Previous works by Brugera have involved mounting policemen on live horses to corral gallery goers into groups, and setting up a school to provide informational classes to immigrants. So how she will use the five-story, 35,000-square-foot London space? That's one of the year's most eagerly anticipated questions.
Lee Bul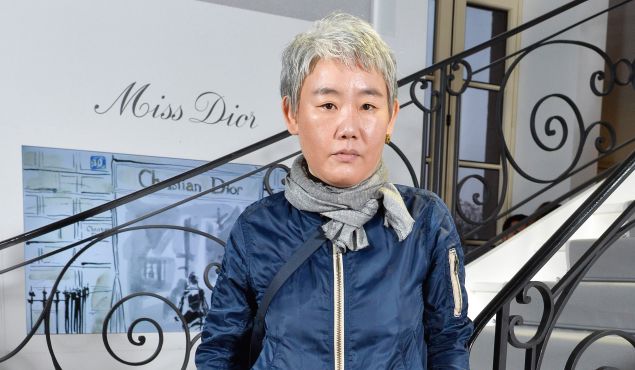 Like other prominent South Korean artists of her generation, Lee Bul had classical training before turning to new genres. After learning sculpture, Bul's interests in feminism and sexuality blossomed, and she began experimenting with performance and installation work. She's perhaps best known for her controversial 1997 piece Majestic Splendor, shown at the Museum of Modern Art, which consists entirely of rotting fish coiffed in sequins and colorful beads—commentary on the ephemeral nature of beauty and the objectification of women.
But Bul has been creating prominent multimedia projects, primarily in Contemporary sculpture and installation, since the mid-1980s. Her work frequently explores our projected hi-tech future, and potential utopia or dystopia it might hold.    
Bul represented the Korean Pavilion at the 48th annual Venice Biennale in 1999, for which she took home an honorable mention for her karaoke works Gravity Greater Than Velocity and Amateurs, which explored how technology permeates our lives. And in 2014, Bul received the "Noon Award" at the tenth edition of the Gwangju Biennale, for creating work that most closely adhered to the program's theme "Burning Down the House." (Bul presented video documentation of her 1989 performance Abortion, where she recites a monologue while painfully suspended by ropes.)
From May 30 to August 19, a career retrospective of Bul's work will occupy the entirety of the Hayward Gallery in London, providing a wide-ranging showcase of her preferred styles and influences, from the aforementioned technological fascination to anime, manga, bioengineering and architecture.
Vanessa Carlos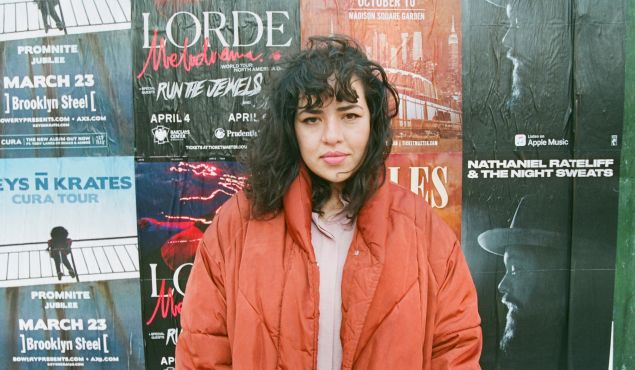 Vanessa Carlos is the founder and director of London gallery Carlos/Ishikawa, which, from early May through mid-June, hosts an exhibition by Lloyd Corporation, the collaborative duo offering a witty mash-up of DIY advertisements with street ephemera as commentary on current-day consumption.
In 2016, Carlos took on an even loftier project, when, through her collaborative exhibition Condo, she introduced a new way of looking at the conventional art fair. Twenty-four international galleries, including New York's Essex Street and Shanghai's Antenna Space, opened up the gallery equivalent of month-long pop-up shops at eight existing galleries in London.
The success of the inaugural Condo project inspired a follow-up in New York last summer, and the 2018 edition is currently underway in Mexico City, under the auspices of Ana Castella, director of local gallery joségarcía. The 22 participating galleries are hosting 49 of their international counterparts through May 12. A truncated version of Condo called "Condo Unit" opened in São Paulo in early April, and a Shanghai version is currently being organized.
With rising real estate prices stymying gallerists in many major cities, Carlos's socially collaborative approach to hosting artwork has caught on like wildfire.
Ian Cheng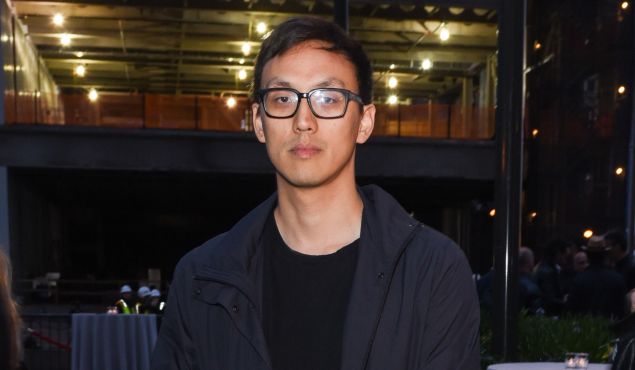 Ian Cheng makes work so distinctive he decided to create a new way to describe it. Cheng, who began his career at George Lucas's visual effects company before receiving his master of fine arts from Columbia University, coined the term "live simulations" to describe his preferred genre: art that involves algorithmically generated content streams.
From April 9 to September 24 of last year, MoMA PS1 featured a trilogy of Cheng's live simulations called Emissaries, created using a video game engine. Described by Cheng as "a video game that plays itself," the project features life-size projections of characters and wildlife interacting in unpredictable ways, offering endless permutations of encounters in constantly changing environments. And, in a departure from the average gallery exhibitions, Emissaries was streamed over the online gaming social media platform Twitch for those not able to view it live.
Cheng's latest work is BOB. BOB is an acronym for "Bag of Beliefs" but can most easily be described as six evolving A.I. creatures whose trajectories rely on their interactions with visitors at London's Serpentine Gallery, in which they reside. Through April 22 visitors were able to manipulate one of BOB's heads via smartphone, and the BOB will mostly play along. (The A.I. reserves the right to evict a user by biting off the head under that user's control.) Emissaries replaced BOB on April 24 as part of the two-part exhibition. It will remain on view through the end of May.
Elizabeth Dee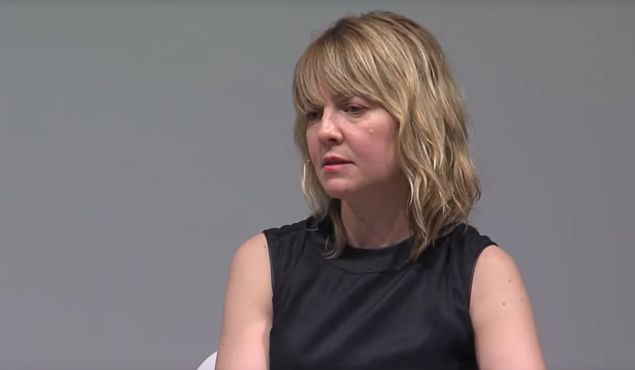 Veteran art dealer Elizabeth Dee opened her namesake gallery in 2001, and now represents 10 artists, including John Giorno, Philippe Decrauzat and Julia Wachtel.
Her gallery's noted shows include the well-timed remounting of "Infotainment," a group of works from East Village artists originally presented in 1985. Dee's version, called "Every Future Has a Price: 30 Years After Infotainment," brought works in a variety of media that repurposed images and "subverted authorship" back to public notice, just as Donald Trump—a product of the infotainment era if ever there was one—was elected president.
In 2009, Dee co-founded the art fair Independent New York—a favorite of serious collectors (and smart editors). Independent, with thoughtful curation and a large showing of nonprofit galleries, is less commercial than other New York fairs, adherents say—and less venal than other art fairs in the U.S. that emphasize selfies and Ruinart champagne over pretty much everything else (Miami Beach, in December?).
Dee and company opened a sister fair, Independent Brussels, in 2016—the same year Independent New York moved to Spring Studios in Tribeca, where it has come to be the most humane stop during Armory Week.
Also in 2016, Dee moved her gallery from Chelsea to Harlem, where she had already lived for four years, telling The New York Times that the diversity in the neighborhood, both economic and racial, led her to think differently about the audience for fine art.
Kimberly Drew
Perhaps better known by her Instagram handle, @museummammy, 28-year-old Kimberly Drew is not only the savvy social media editor for one of the world's most illustrious museums—The Met—she's also a strident critical voice independent of her institutional affiliations, often seen calling out racism and gender issues in the arts.
Although a writer and curator in the traditional sense, Drew is best known for her digital adroitness—as an art history major at Smith College, she focused her attention on museums and their use of digital communications. Before she graduated, Drew founded a Tumblr called Black Contemporary Art, which quickly racked up followers and established her as one of the freshest thinkers on racial equality in contemporary culture. Since then her renown has only grown—her Instagram following is 174K strong—as she's fiercely championed causes like Black Lives Matter and helped organize 2016's innovative two-month-long Black Art Incubator project.
In the last year, Drew has become a bit of cultural icon herself, with regular profiles in fashion magazines like Vogue and W detailing her shrewd style and sharp ideas. This year she's working on finishing her first book, The Black Futures Project, co-authored with the New York Times critic Jenna Wortham, sure to only further her already sizeable influence in the art world.
Touria El Glaoui
The daughter of famed Moroccan artist Hassan El Glaoui, Touria El Glaoui has had her finger on the pulse of modern and contemporary African art literally since birth—and she noticed early on that there was a striking lack of African art making its way into the global art fair circuit, despite a demand for it. In October 2013, El Glaoui boldly launched the first fair dedicated to contemporary art of Africa and the African diaspora in the middle of London's overwhelming Frieze Week.
She quickly established herself as an authority in the field, and within just two years was able to add a second edition of 1-54 Contemporary African Art Fair in New York, likewise timed to Frieze's New York edition. While this may constitute an impressive level of success already for a small satellite fair, 2018 allowed El Glaoui to realize one of her goals for 1-54 from the outset: installing it on the African continent in Marrakech, a move that had been hindered due to scarce arts funding in her home country of Morocco.
Its debut in February seems to have come not a moment too soon. Hot on the heels of the recent opening of new art outposts such as the Musée Yves Saint Laurent, the Montresso Art Foundation and Museum of Contemporary African Art Al Maaden (MACAAL), El Glaoui has clearly proven she knows what's next for the African art market.
Cao Fei
Born in Guangzhou, China, in 1978, Cao Fei's embrace of post-internet art practices belies her Gen X status.
Fei attended the Guangzhou Academy of Fine Arts, earning a BFA in 2001. Her multimedia and video exhibitions regularly reflect the lives of Chinese citizens, cultural interplay and the increasing dominance of China in the global economy. She is heavily influenced by virtual reality and simulations, such as Second Life, on which she based a three-part video i.Mirror in 2007.
Fei is perhaps best known for her 2006 video project Whose Utopia, which, through three distinct parts over 20 minutes, spotlights the lives of workers at China's Osram lighting factory via elements both realistic and fantastical, asking viewers to critically examine the system in which Chinese laborers toil. The work is currently owned by The Solomon R. Guggenheim Museum.
In spring of 2016, Fei debuted her first stateside solo show at MoMA PS1: a multimedia retrospective of her work that encompasses video, sculpture, photography and installation.
From October 2018 through January 2019, a comprehensive exhibition of Fei's work can be seen for the first time in Germany at the K21 in the Standhaus, where she'll show a range of works, some of which mash-up interactive new media experiences with traditional Chinese cultural practices.
Andrea Fraser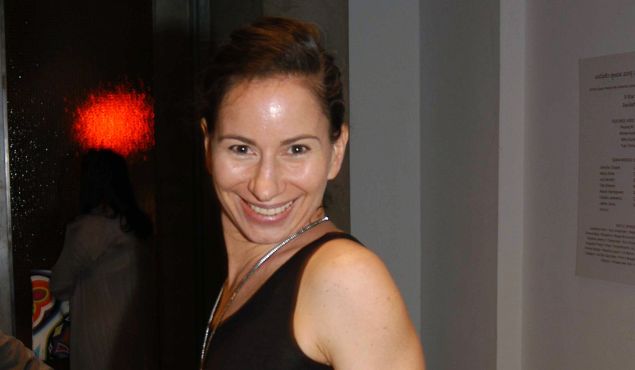 Andrea Fraser has notoriously been called "too daring for an American retrospective" and too "shocking" for one, too. Considering that live nudity has been par for the course in U.S. museums for over a decade now, that's high condemnation indeed. So why do museums run a mile from Fraser's work? Because it's based on them. At the forefront of an artistic movement called institutional critique, her first performance, in 1989, saw the artist pretending to be a docent at the Philadelphia Museum of Art, using jargony art speak to talk to unassuming visitors about such museum highlights as the drinking fountain. In 2001 she drew the ire of Gugenheim Bilbao by surreptitiously filming in their atrium as she responded to their audio guide which, among other things, encourages viewers to touch the building's "powerfully sensual" curves, which she does, erotically.
But it's not like museums don't show her at all (the Whitney, for example, recently featured an audio piece Fraser made at Sing Sing prison). They have, however, declined to showcase her career in one show.
Nonetheless, Fraser has recently become institutionalized, in a sense. In January she was announced as the new head of UCLA Art. Now with the help of MIT Press, she adds two more pillars of power to her aim for analysis. The book 2016, out on May 4, examines how money, politics, and museum funding collided during the recent U.S. presidential election, and shows in 950 pages the intersection of cultural philanthropy and campaign finance donations in the U.S.
Coco Fusco 
For over three decades, Cuban-American interdisciplinary artist Coco Fusco has used performance and video to interrogate race, identity and political power structures and state control.
Equally as esteemed for her writing and scholarship on these subjects, Fusco proved to be the heavyweight champ in a vitriolic fight over artist Dana Schutz's portrait of Emmett Till in the 2017 Whitney Biennial, after protests ensued over Hannah Black's call for the painting to not only be removed but destroyed.
The issue, according to Black, a black-identifying biracial British artist, was that Schutz, as a white artist, had no right to use the racially charged and gruesome 1955 lynching of Till, an African-American boy, as fodder for art. Fusco, however, argued in her Hyperallergic response that, "the argument that any attempt by a white cultural producer to engage with racism via the expression of black pain is inherently unacceptable forecloses the effort to achieve interracial cooperation, mutual understanding, or universal anti-racist consciousness. There are better ways to arrive at cultural equity than policing art production and resorting to moralistic pieties in order to intimidate individuals into silence."
Fusco's nuanced and considered writing on the topic, as well as her continued artistic practice, will undoubtedly prove a benchmark for moving the needle on discussions of postcolonial identity politics for years to come. Up next, she's teaming up with Cuban artist Sandra Ceballos to launch a series of Havana-based workshops exploring the subversive art flourishing in Cuba
Theaster Gates
Theaster Gates is making urban renewal into a work of art. A former potter operating out of Chicago, Gates is the founder and director of the nonprofit Rebuild Foundation, which focuses on redevelopment and affordable space initiatives in culturally rich but resource-poor communities. Much of his work repurposes urban items in vibrant and imaginative new ways, from a fire hose in In the Event of Race Riot XIII to salvaged wood from the Wrigley gum factory in Cosmology of Yard, which was featured in the 2010 Whitney Biennial. (He also happens to be a favorite of the former first lady, Michelle Obama.)
Recently named the 2018 Nasher Prize Laureate for Sculpture, Gates is the first American to win the accolade, which comes with a $100,000 honorarium. Gates is lauded for his commitment to civil rights and for his ability to turn derelict Chicago buildings into vibrant cultural centers—an undertaking that requires no shortage of ambition. For example, his 2009 (and ongoing) Dorchester Projects work transformed an abandoned two-story property into a library with a slide archive and accompanying soul food kitchen, using found resources from throughout the city.
RoseLee Goldberg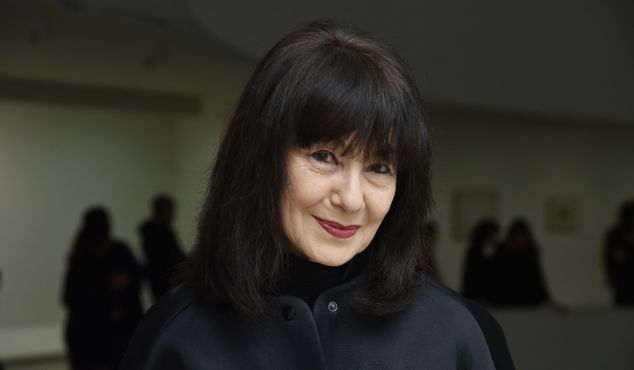 South African art historian-turned-Biennial founder RoseLee Goldberg may be one of the hardest-working figures in Contemporary art. Between her own writing and curation, Goldberg also, according to an interview with Artnet, sees every performance she commissions at least twice—and there were 133 in the last Performa Biennial, her 13-year-old platform dedicated to performance art.
Goldberg started her career as director of the Royal College of Art Gallery in London, before moving to New York in 1975. A former dancer who began writing books on performance art in the 70s, Goldberg's passion for performance is readily apparent. Perhaps nowhere is that more clear than in her ambitious and now wildly successful signature project: Performa.
Goldberg integrates artists from other disciplines—heavies in the world of opera, ballet and jazz, to name a few—into Performa works, which run over the course of many weeks in venues throughout the city. On top of providing an opportunity for some of the most groundbreaking performances around and being hailed as "a revelation" by critics, Goldberg's Performa has arguably done something even more unlikely: It singlehandedly rehabilitated and reinvigorated performance art as a vital discipline of the moment. The rest of the art world is now paying attention.
Thelma Golden
Culture critic Greg Tate described Thelma Golden best. In a 2001 profile for the Village Voice, Tate called Golden "a stone-cold player. A highbrow mack-diva of the first magnitude. And that's on her slow days."
Even before she became the director of the Studio Museum in Harlem nearly 20 years ago, Golden was known for putting together groundbreaking, controversial exhibitions about race and American identity politics. As the first black curator of the Whitney Museum, she organized landmark shows, such as "Black Male: Representations of Masculinity in Contemporary American Art" in 1994, that now seem strikingly prescient. In 2016, long-time New York magazine art critic Jerry Saltz even declared the once-scorned 1993 Whitney Biennial, which Golden organized with two other curators, "the moment in which today's art world was born."
Her renown reaches beyond the art world, however, as she's increasingly become a cultural icon. Vogue profiled her 2008 wedding and the minutiae of her closets has been written up for O magazine. She dined next to President Obama at the 2015 State Department dinner and has since been appointed to the board of directors of the Barack Obama Foundation to help oversee the creation of the former president's library on the south side of Chicago.
This year, Golden has matters to contend with closer to home, as she spearheads the development of a brand new $175 million building for the Studio Museum. Designed by British star architect Sir David Adjaye, the construction of the new building marks the biggest initiative the museum has taken since founding in 1968. Its groundbreaking will mark the institution's 50th anniversary this fall, as well as a critical turning point in its history.
Beatriz González
In a 2015 interview for London's Tate, Beatriz González said, "Sometimes I see myself like a transgressor that didn't fit in her time." A pioneer of pop, González is considered one of the seminal artists of Colombia's now substantial art scene. Growing up in Bucaramanga during the 1940s and '50s, a politically volatile era known as La Violencia (The Violence), she eschewed her academic training in painting, turning instead to mass media for inspiration.
González became an acute chronicler of Colombia's recent history, using newspapers, magazines and photographs to create colorful and critical works that coyly underscored the corruption of her home country.
Per her penchant for razor-sharp wit, she liked to refer to her tongue-in-cheek compositions as "underdeveloped paintings for underdeveloped countries." González is only now the subject of a major retrospective, organized by another art world dynamo, French-Colombian curator María Inés Rodríguez, and on view through September at Madrid's Museo Reina Sofia. Showing how González influenced the young emerging generation of artists, curators and historians coming out of Colombia, the exhibition proves that, if anything, her time is now.
Marian Goodman
Marian Goodman's namesake gallery has a roster of heavyweights (and huge sellers) like Gerhard Richter, Pierre Huyghe, William Kentridge and Maurizio Cattelan. But what sets her apart from other contemporary gallerists is how little of her business discussions are motivated by money: Goodman regularly sells to museums at a lower price than what collectors would pay.
The excesses of Contemporary art commerce seem to horrify her. "There are people who buy and sell art as if it were shares in ranches or something like that," Goodman told The New York Times in a rare interview in 2016. Indeed Richter, whose auction prices are universally stratospheric, has sold original works via Goodman for a fraction of the price they could fetch—and has openly bemoaned the soaring sums his works have garnered at auction.
In the half-century Goodman has spent in New York's art scene, her foresight and vision have been proven again and again. Goodman was signing European artists well before Americans were besotted with them, and as other galleries became global behemoths, Goodman expanded modestly with only a Paris chapter in addition to the flagship until 2014. Now, Goodman is spending her final years making sure that the powerful collectors who snap up many of her artists' work are committed to having them shown in public—or will eventually leave them to institutions.
"Museums are losing ground against collectors as prices get so high," she told the Times, "so we work even harder to help museums get the pieces they want." Hopefully, as they have so often before, others will take a cue from her.
Anthea Hamilton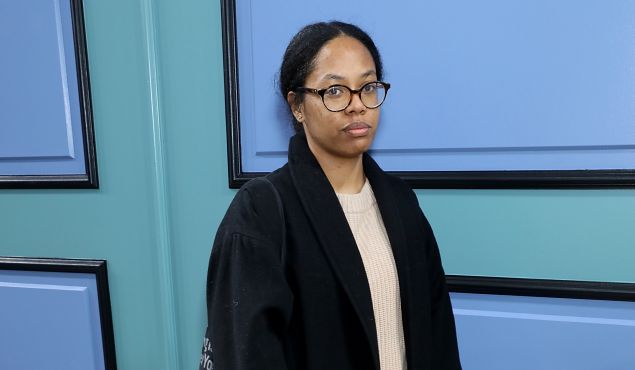 A Londoner who planned to become an accountant until her artistic inclinations took hold, Anthea Hamilton works in multiple media, filling large spaces with strange, sensory assemblages that incorporate a deep knowledge of history as well as a witty appreciation for pop culture.
In 2016, Hamilton was shortlisted for a Turner prize for her Project for a Door (After Gaetano Pesce). The exhibit, as displayed at Tate Britain, revolves around a recreation of a photo of an unrealized apartment doorway proposal by Italian designer Pesce, which took the form of a giant pair of cupped buttocks. The work was but one example of Hamilton's propensity toward larger-than-life remakes of archival images.
Hamilton has since returned to Tate Britain, where, in 2017, she became the first black woman awarded a commission for a piece at the museum's Duveen Galleries. That work, The Squash, has been on public display since March 22. It, too, is based on a photograph, this time of a person dressed like a striped vegetable lying among vines. In Hamilton's work, a performer chooses one of several different veggie-inspired outfits reminiscent of the one in the artist's source photograph. The performer dons the costume, and spend the day lounging amid angular tiled structures Hamilton designed for the gallery space.
Lubaina Himid
Lubaina Himid is known for her multimedia work that explores themes of race, gender and institutional bias in postcolonial Britain through subversive means, such as traditional English crockery painted with scenes of slavery.
As a black female artist who has been outstandingly prolific in her nearly 50-year-long career, despite little museum attention and only recent gallery representation, it's safe to say that Himid knows a thing or two about the issues she raises in her work. For Himid, 2017 was like a deluge after a drought, as the artist mounted exhibitions all over the U.K., from Nottingham Contemporary to Bristol's Spike Island.
The country's newfound embrace of her work didn't keep Himid from throwing a bit of well-meaning shade its way, though. For her site-specific commission for the fourth Folkstone Triennial last fall, she erected a human-scale jelly mold on the port city's beach, playfully drawing a parallel between the historical rise of the Brits' love of confections and the slave-labor sugar industry they helped start, taking the beloved Great British Bake Off TV show to task.
The cherry on top of the year, however, was Himid's receipt of the Turner Prize, Britain's most prestigious art award—made all the sweeter by the fact that she is the first woman of color to win and, at 63, she's also the oldest recipient after the award's arbitrary age cap of 50 was abolished.
This year, her first institutional solo show since her Turner Prize win last November will open May 11 at BALTIC Centre for Contemporary Art in Newcastle-upon-Tyne.
Joan Jonas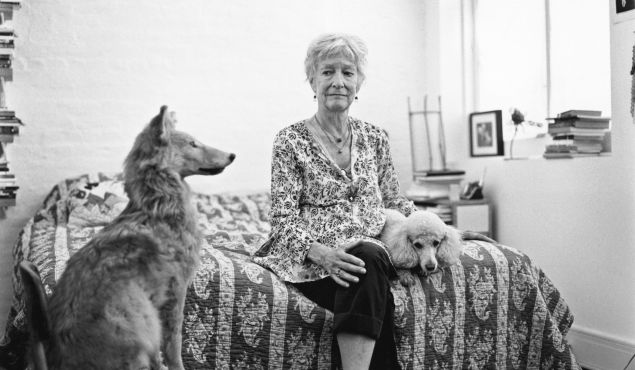 Although a pioneer of video and performance art in the 1970s, Joan Jonas is only now getting her due as one of the most forward-thinking artists of the last half century. After a successful solo show at New York's Gavin Brown's Enterprise last year, she's currently the subject of a major retrospective at London's Tate Modern through August 5, which explores in depth the seismic effect she's had on the field of new media art.
A fixture on the New York art scene in the '60s and '70s, Jonas worked alongside some of the leading artists of the time such as Nancy Holt, Susan Rothenberg, Robert Smithson and Claes Oldenburg—and hung around with composers and choreographers foundational to modern performance like John Cage, Philip Glass, Simone Forti and Yvonne Rainer. This multitude of influences helped her craft a distinctive practice that brings together sound, film and sculpture.
Her style of art making, along with her penchant for riffing on a wide array of cultural topics—from ancient mythology to 20th century feminist philosophy—paved the way for an emerging digital era of installation artists. "Hers is an art of constant interruption, spillage and surprise," wrote Adrian Searle of The Guardian in his review of the Tate exhibition. "All this feels very current, like a post-internet confusion before the internet happened. She has gone from grainy late 1960s video to hi-def, via all the tricks of the developing technology."
Sanya Kantarovsky
At 35 years old, Russian-born artist Sanya Kantarovsky has built a reputation for himself as a kind of beloved Eeyore of the art world, thanks to his prolific emo cartoon-like figure paintings that offer both mischievous social commentary and morose self-reflection.
Drawing from his early childhood under the KGB's watchful eye in Moscow, and using a darkly lush palette akin to that of the equally ennui-inspired style of 20th century German Expressionism, he addresses 21st century concerns of isolationism, paranoia and surveillance.
These themes, of course, have only grown more salient in light of recent news that Russian spies are apparently everywhere and Mark Zuckerberg is calculating our every click. It's enough to make you feel like we're all living in a B-grade Bond film, and it's why Kantarovsky's latest work couldn't be more timely. This summer, the painter will debut an animated film—his largest cinematic project to date—in a major show at the illustrious Kunsthalle Basel in addition to an installation at the 13th edition of the Baltic Biennial opening in June.
Ruba Katrib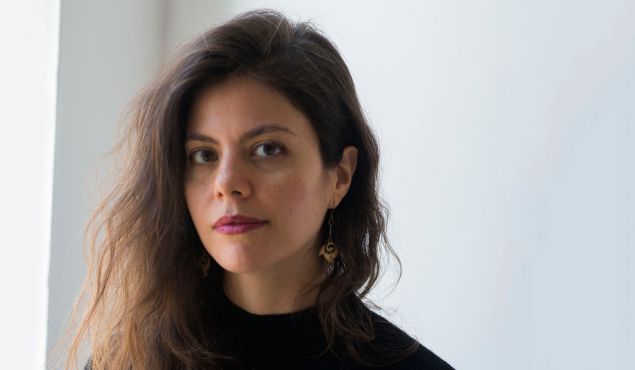 At just 34, curator Ruba Katrib's CV is as long as it is varied. While she was still an undergraduate at the School of the Art Institute of Chicago Katrib started a non-profit exhibition space, threewalls. Shortly thereafter, she was on to bigger things, like receiving a master's in curatorial studies from Bard and swiftly scooping up a plum curatorial role at the Museum of Contemporary Art in Miami.
But Katrib really made a splash in the art world when she became curator of New York's SculptureCenter in 2012. With her innovative shows, such as the critically acclaimed "A Disagreeable Object" exploring commodity culture in times of war and economic crisis, and the first major retrospective of 80-year-old feminist designer and artist Nicola L. last fall, Katrib reinvigorated the venerable Long Island City-based institution.
Once again, the young curator is onto something new: her biggest gig yet is as a curator at MoMA PS1. Hopefully an institution already known for its groundbreaking contemporary art programming will present this equally intrepid and tapped-in curator with free reign—if they do, there's no telling what Katrib might introduce us to.
Sunjung Kim
Sunjung Kim has organized some of South Korea's most influential curatorial initiatives over the last decade, including the exhibition series started in 2011 known as the Real DMZ Project that positions politically-informed work near the demilitarized border between North and South Korea. As a result, Kim has become known as one of the most dynamic and forward-thinking curators in Asia. She founded the influential Samuso curatorial office and served as the long-time director of Seoul's experimental Artsonje Center, where she introduced numerous international artists to Korea—like Turner Prize winner Martin Creed.
But her recent appointment as president of the Gwangju Biennale Foundation may be her biggest gig yet—one in which she will oversee the 2018 edition of the mammoth exhibition opening this September. Considered one of the most important art events in Asia, the show has come to rival the illustrious Venice Biennale. It has also helped establish Gwangju as an international and innovative art capital, despite being pockmarked by a censorship scandal under former president Yongwoo Lee.
Kim is already taking strong command of the festival, announcing an ambitious program exploring geographical borders, environmental shifts, and global identity politics that will span seven locations across the city and be organized by nearly a dozen international curators. If that wasn't enough to take on for one year, she's also advising the first Bangkok Biennial, launching in July.
José Kuri and Mónica Manzutto of Kurimanzutto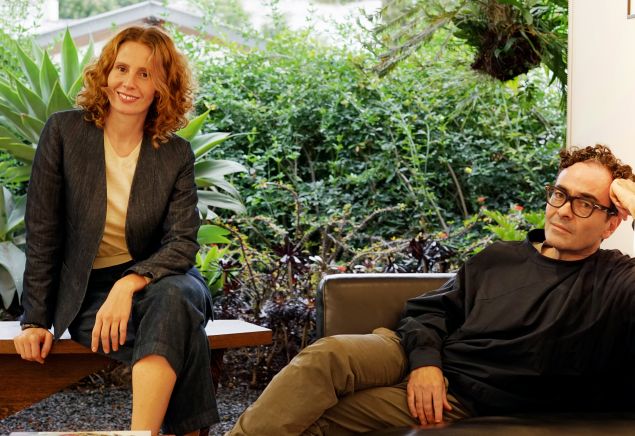 Partners in business as well as life, José Kuri and Mónica Manzutto became an art world dream team after setting up their gallery, Kurimanzutto, in 1999 with artist Gabriel Orozco. Routinely showing some of the biggest Latin American artists around, like Mariana Castillo Deball, Adrián Villar Rojas and Dr. Lakra—as well as international artists such as Danh Vo and Rirkrit Tiravanija—the gallery was instrumental in transforming the Mexican capital city into one of the richest art scenes of the new millennium.
Now Kuri and Manzutto are ready to stake a claim in New York by opening a project space on Manhattan's Upper East Side, just blocks from blue chip powerhouses like Gagosian and Michael Werner, intent on further raising the profile of contemporary Latin American art in the U.S. Due to debut officially in May, they kicked off their programming with a soft opening in early April showcasing Mexican artist Abraham Cruzvillegas's acclaimed "autoconstrucción" installations, a series of works taking many forms, including sculptural assemblages of found objects, musical collaborations and architectural structures.
Pearl Lam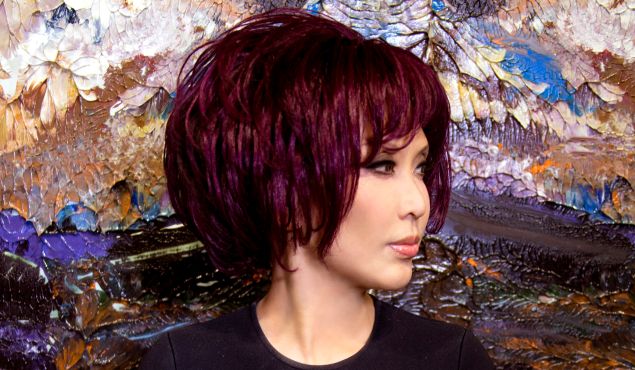 Since the early 2000s, the Asian art market's rapid growth has sent shockwaves throughout the rest of the art world. Major international fairs like Art Basel Hong Kong continue to expand at astounding rates and report robust sales year after year. But powerhouse gallerist Pearl Lam predates ABHK, and indeed she might be part of the reason for its arrival.
Lam is proving a titan in today's Asian art scene, and this year made her first appearance on the U.S. market with her debut at the 2018 Armory Show. Tired of contemporary Asian art being defined by the Western perception of it, Lam started creating pop-up galleries around Hong Kong in the 1990s before opening her first space in Shanghai in 2006. Now her gallery empire has expanded to Singapore and Hong Kong, and she represents some of the biggest names in art in the last 50 years hailing from Asia and beyond. Additionally, she co-founded the China Art Foundation, the mission of which is to foster a more global awareness and understanding of contemporary Chinese art.
Zoe Leonard
Photographer, sculptor, poet and writer Zoe Leonard has built an artistic career spanning four decades. Her work has been shown at two Documenta exhibitions and three Whitney Biennials, and a dedicated survey of Leonard's art—the first ever in an American institution—opened at the Whitney in March. The show will travel to the Museum of Contemporary Art in Los Angeles later this year.
Leonard's work has often confronted brewing human rights crises. Of particular notice was an installation piece, Strange Fruit (for David), exhibited in her studio in the mid-1990s, where she sewed the desiccated skins of pieces of fruit together with wire and thread, reassembling their bruised exteriors into a sort of ghost fruit. The piece followed the death of her friend, the photographer David Wojnarowicz, from AIDS in 1992.
After the 2016 election, Leonard's politically charged pieces especially resonated, like her poem I Want a President—a typed statement about what she'd like in a president (a dyke, someone with no health insurance, with no air conditioning, "always a clown: always a john and never a hooker")—which went viral. An Instagram capture of the poem was widely reposted again in January 2018, before the social media platform came under fire for deleting many of the posts—including one by the curator of the Whitney survey—claiming it violated community guidelines.
Nicholas and Alex Logsdail of Lisson Gallery
Nicholas Logsdail might have been in the right time and place—London in the 1960s, where he told Art News he slept alternately in a tree house or on a bench—but he also made good use of his luck. Introduced to art by his uncle, the author Roald Dahl, Nicholas' taste was prescient: He showed Carl Andre, Donald Judd and Sol LeWitt in the first five years after opening his gallery in the Lisson Grove area in 1967, according to the Financial Times. And before much interplay between the U.S. and Europe, Nicholas was busy cross-pollinating. He's sometimes credited with singlehandedly introducing a breed of New York Minimalism—popular by the late 60s and epitomized by artists like LeWitt—to Europe.
Fast-forward about 50 years, and the Logsdails have made the Lisson Gallery into a family business with a global presence. The elder Logsdail brought his son Alex into the business in 2009 and made him a director in 2011, before opening two Chelsea outposts, in 2016 and 2017. With some of the biggest blockbuster names in the art business represented by his outfit—such as Anish Kapoor, Ryan Gander and Marina Abramovic—the most remarkable thing may be that the Longsdails aren't interested in perpetual growth. "We are a large gallery, but we're not going to have a gallery in every city, like a sailor who has a friend in every port," Nicholas told Art News.
Courtney J. Martin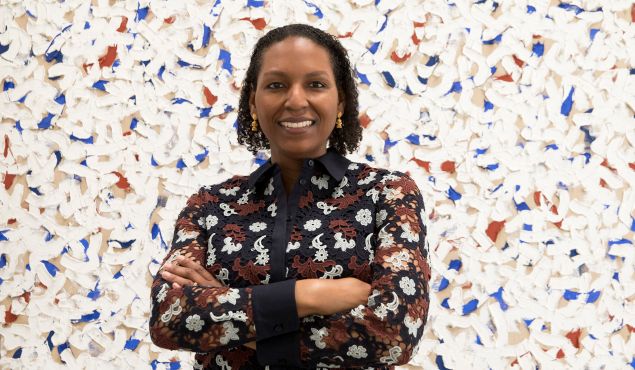 The short history of minimalism has long been told through the accomplishments of a handful of male artists, such as Donald Judd, Dan Flavin and Walter de Maria. Indeed, Dia Art Foundation was created in 1974 to support these guys and their friends in realizing their large-scale projects. But this history is currently being rewritten to be more inclusive of female minimalists by the institution itself, thanks to the shrewd new stewardship of director Jessica Morgan—and her appointment of Courtney J. Martin as deputy director and chief curator last September.
An independent curator who was teaching in the art and architecture department of Brown until the museum scooped her up, Martin is not specialist in Dia's minimalist, historical works. Rather, she has most often set her curatorial focus on contemporaries like Wangechi Mutu, Lara Favaretoo and Yinka Shonibare. It's an updated focus, and a more inclusive view, that Dia has charged Martin with bringing to the institution.
Martin will be helping to shape the future trajectory of the foundation by integrating more contemporary works, including newer pieces by contemporaries of Judd and Flavin. These include the major Dorothea Rockburne and Mary Corse installations opening this spring, as well as works by emerging to midcareer artists working through the heretofore rigid, white male legacy of minimalism. "I want Dia to reenter the space that it was in when I first came to New York, as a place that showed art but also nurtured ideas," Martin told ARTnews when her appointment was announced last year. "There needs to be a space for debate, conversation, and idea-exchange, and I think Dia can return to that."
Haroon Mirza
Known for creating "sculptural soundscapes," 41-year-old British artist Haroon Mirza is one of today's leading artists experimenting with sound and light. He's been one to watch ever since he took home prestigious Silver Lion for Most Promising artist at the 2011 Venice Biennale, but last year seems to have been the moment the art world really started listening. In fall 2017, Mirza installed a four-part site-specific commission for London's Zabludowicz Collection to commemorate its 10th anniversary. The show included groundbreaking new works, such as a sensory deprivation chamber that rapidly became one of the highlights of Frieze Week.
His latest sound work, stone circle, is equally ambitious—and opened on the full moon of April 29. The large-scale outdoor structure creates a sound and light score activated by the lunar cycle. Inspired by prehistoric monuments like Stonehenge and Nine Ladies, Mirza wanted to create a contemporary site of mysticism and communion with the nature. The installation's nine black boulders are powered by solar panels and integrated with LED lights and speakers, proving that new technology and ancient ritual need not be mutually exclusive. Created for Ballroom Marfa and positioned on the desert plains of West Texas, Mirza's piece represents the institution's most significant commission since Elmgreen and Dragset's iconic Prada Marfa was installed in 2005.
Helen Molesworth
Helen Molesworth is a bit of an anomaly since she's the only figure on our list to gain more clout by losing a job. Formerly the chief curator of Los Angeles' Museum of Contemporary Art, Molesworth was abruptly and contentiously terminated in early March for "undermining the museum," as stated by director Philippe Vergne. The art world was incensed by the decision, since she had (up until that point) been lauded for jump-starting the institution's programming after a few years of lagging leadership and financial setbacks.
Critics quickly speculated that sexism was at play. Throughout her career, Molesworth has made no apologies for her curatorial right to deny white male artists shows in an effort to right the institutional exhibition balance for women and artists of color. In 2016, Molesworth told The Art Newspaper, "The only way you get diversity is to actually do it…If you are going to be equitable, some of the dudes don't get shows that year."
Rumor had it that this hardline stance had put her at odds with Vergne and the MoCA board on more than one occasion with both director and donors routinely green-lighting retrospectives and institutional awards celebrating white men, despite Molesworth's protestations. Artists, writers and peers rallied around Molesworth after her dismissal, and the art world is waiting with bated breath to see what she does next. First up for the curator: delivering UCLA's commencement address in June. "To be an artist in an uncertain future, you must be brave, you must be bold, and you must strive for excellence," Dean Brett Steele told The Los Angeles Times, noting that Molesworth has "exemplified these values time and time again."
Peter Nagy and Aparajita Jain of Nature Morte
Peter Nagy operated Nature Morte first in New York's East Village from 1982–88 before resurrecting it in New Delhi in 1997, just as a codified contemporary art scene was starting to take root in India. Since then, the gallery has become known for challenging lens-based and installation work, representing some of the subcontinent's most influential practitioners today. Often giving artists their first major shows, Nature Morte has also brought international awareness to artists like Mithu Sen, Gauri Gill, Raqs Media Collective and Asim Waqif. Indeed, in April MoMA PS1 launched the first U.S. presentation of Gill's striking photographs of India's rural Adivasi community. Co-director Aparajita Jain joined Nagy in 2013 and shortly thereafter the gallery set up a second space in Delhi, "Petite Morte," as laboratory-like project space for emerging artists.
In the last five years, the gallery has been instrumental to the growth of the Indian art market. And in Delhi, where public arts funding is all but nonexistent and museums are not only scarce but underfinanced, Nature Morte has achieved a kind of cult following thanks to its innovate cross-disciplinary programming with nonprofits, other galleries and individual artists.
With the increasing renown of Delhi's Indian Art Fair after a successful run this February, Sotheby's recent announcement that it will start holding auctions in Mumbai later this year, and the impending Kochi-Muziris biennial launching in December, it's clear that the art world's eyes are on India and Nature Morte is front and center.
Hans Ulrich Obrist
Dubbed by the New Yorker the curator who never sleeps, Hans Ulrich Obrist is a mainstay on just about every art industry who's-who list for his unique ability to seemingly be everywhere and see everything.
The 50-year-old artistic director of London's Serpentine Galleries has topped ArtReview's "Power 100" not once but twice in the past decade, and there's an entire chapter devoted to his apparent omniscience in David Balzer's 2015 book Curationism: How Curating Took Over the World and Everything Else.
So deified is Obrist that artists have even been known to offer up prayer-like homages to him, as seen in Bill Burns's 2013 work in which he hired a plane to fly a banner over the Art Basel Miami Beach fair bearing the words "Hans Ulrich Obrist Hear Us." Given that this curator has his finger in just about every art world pie, the reverence reserved for him may well be due. He's curated over 300 shows featuring every artist imaginable, from Zaha Hadid to Jonathan Latham and Arthur Jafa to Marina Abramovic. He's the author of nearly 30 books, many the result of thousands of hours spent interviewing some of the top artists, architects and creatives in visual culture. Indeed, he employs an assistant to transcribe and edit his countless hours of audio from midnight to 6 a.m. every day.
But despite his jam-packed schedule and high profile (and that of the artists he works with), HUO remains committed to projects both big and small. He makes this list for a curriculum he's developing this year for New York City high school students. Inspired by his long-running "do it" call-and-response artists' project, in which one artist generates a basic instruction for another to creatively respond to, the resulting textbook will include directives from artists such as Louise Bourgeois and Ai Weiwei with the intent of making conceptual art more approachable for kids.
Trevor Paglen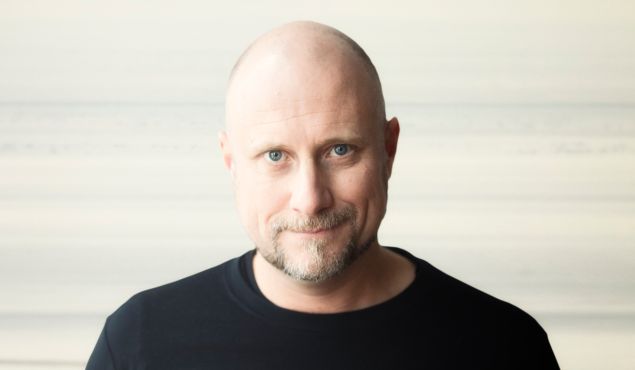 For an artist whose work probes the perils of surveillance (and has spent a sizeable chunk of his career in remote deserts with little company except for drones and a camera) 43-year-old Berlin-based Trevor Paglen is in the spotlight more than ever lately. Even more so after winning a MacArthur "genius" grant last year.
Using his background in photography and geography, Paglen has been quietly documenting satellite launches at obscure military bases, Internet cables buried in the ocean seafloor, and locating secret National Security Agency sites for the better part of a decade. Last fall he debuted a new body of work in his "A Study of Invisible Images" show at New York's Metro Pictures gallery, exploring the potential of A.I. making art.
In June, the Smithsonian American Art Museum will mount the first major survey of Paglen's work. If you can't make it to D.C. to see the show, you only have to look up to catch a glimpse of this pioneering artist's most ambitious project to date. With the help of the Nevada Museum of Art, Paglen will launch the world's first space sculpture this spring. Called Orbital Reflector, the mirrored inflatable object will be visible in the night sky around the globe while it traverses Earth's low orbit for roughly eight weeks before disintegrating.
Adrian Piper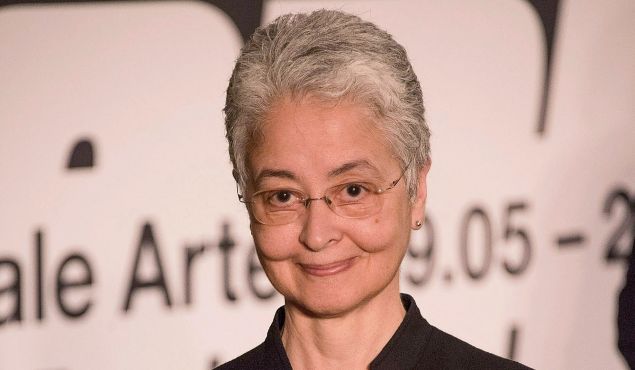 Adrian Piper is not only a celebrated conceptual artist but also a Harvard-educated philosopher. In 1970, while still in her early 20s, Piper exhibited at New York's Museum of Modern Art but has since said that she was "kicked out of the art world" around this time when a terrible fact about her became known: Adrian Piper is a woman.
In Helena Reckitt's Art and Feminism, a three-decade-spanning guide to pioneering works by female artists, essayist Peggy Phelan wrote that Piper's art has "worked to show the ways in which racism and sexism are intertwined pathologies which have distorted our lives." This effort was duly acknowledged in 2015, when Piper took the Golden Lion award for best artist at the Venice Biennale.
Through July 22, Piper returns to MoMA via "A Synthesis of Intuitions, 1965 – 2016," a collection of nearly 300 of her works, including drawings, photographs and videos. Piper's early LSD-infused paintings are on view, along with more interactive works, such as materials from My Calling (Card) #1 (For Dinners and Cocktail Parties) and My Calling Card #2—a performance piece executed between 1986 and 1990, wherein Piper passed out business cards that called out the recipient for their expression of racist or sexist ideas or intentions. On display in the Maron Atrium is What It's Like, What It Is #3, a video installation through which the viewer is challenged to confront African-American stereotypes.
Sheikha Hoor Al Qasimi
Sheikha Hoor Al Qasimi is used to being a power player. She took the reins of the Sharjah Biennial in 2003, when she was still a painting student at London's Royal Academy of Arts, and quickly restructured how artists' work was displayed, pivoting from the traditional, tired national approach.
The biennial is now considered one of the most significant art festivals in the world, consistently proving that envelope-pushing Contemporary art and conservative Islam aren't mutually exclusive.
As director of the Sharjah Art Foundation, which encompasses the city's biennial, she oversees a rigorous annual academic symposium known as the March Meeting, the foundation's publications department, and the support of numerous art spaces and educational collaborations. Oh, and did we mention that she's the youngest daughter of His Highness Sheikh Dr. Sultan bin Mohammed Al Qasimi, the ruler of Sharjah?
Qasimi is on the board of multiple museums, including New York's MoMA PS1, Berlin's KW Institute for Contemporary Art and Beirut's Ashkal Alwan. Adding to her many titles, Qasimi was named the new head of the International Biennial Association last September and wasted no time shaking things up by announcing she would move its headquarters from South Korea to the United Arab Emirates.
Michael Rakowitz
In March, Iraqi-American conceptual artist Michael Rakowitz unveiled his work for London's prestigious Fourth Plinth commission in Trafalgar Square. Using 10,000 date syrup cans, he recreated a giant lammasu, an ancient Assyrian guardian figure resembling a bull with the wings of an eagle, the paws of a lion and the facial features of a man. Its predecessor, a millennia-old stone statue from 700 B.C., was filmed being deliberately drilled into and damaged by ISIS militants in 2015.
The work is part of Rakowitz's ongoing series, "The Invisible Enemy Should Not Exist," in which he grapples with the real-time destruction of his Iraqi heritage. Rakowitz transforms trash into recreations of nearly 7,000 priceless objects that were looted, leveled or otherwise lost since the U.S. invasion of Iraq in 2003 and the systematic dismantling of Middle Eastern culture under ISIS.
Even more of these reconstructed objects were on view in the midcareer survey of his work at the Museum of Contemporary Art in Chicago—where Rakowitz currently lives and works—that opened late last fall. But his intentional use of date syrup cans for his London commission adds another layer of urgency to the series. Dates have long been Iraq's second-biggest export, after oil, and the ongoing destruction of the nation's countryside has not only felled ancient pillars of culture but also has crippled the economy. Offering a double whammy of critique, the artist's lammasu makes for one of the most politically charged works to grace the Fourth Plinth.
Ralph Rugoff
Recently named the next artistic director the Venice Biennale, Ralph Rugoff is almost certain to pick a forward-thinking theme for the art world's biggest contemporary event. Not a fan of looking back, Rugoff once told the Telegraph, "A lot of work in historical museums is dead…there is too much academic work that has very little meaning for our culture. It's like displaying the remains of a decaying body on a wall."
As director of London's Hayward Gallery, a job he'll juggle while overseeing the biennial (and which he has held for over a decade), Rugoff deals mostly in cutting-edge contemporary practice. The institution has made something of a name for holding blockbuster, out-of-the-box exhibitions—like a Carsten Holler show in which visitors could ride from the top floor back down to the entrance on 50-foot high slides, and the 2008 show "Psycho Buildings," which saw a boating lake installed on one of the building's lofted terraces.
The American director, who was in charge of San Francisco's CCA Wattis before moving to London (and an Art Critic for L.A. Weekly before that), recently oversaw a revamp of the chunky brutalist building of his institution. Though many had called for its demolition over the years, Rugoff chose instead to restore the exposed concrete to all its former glory, updating outmoded or broken electrical and air systems, cleaning the gritty walls and opening up windows that had been covered—showing he must have some reverence for the past after all.
Dana Schutz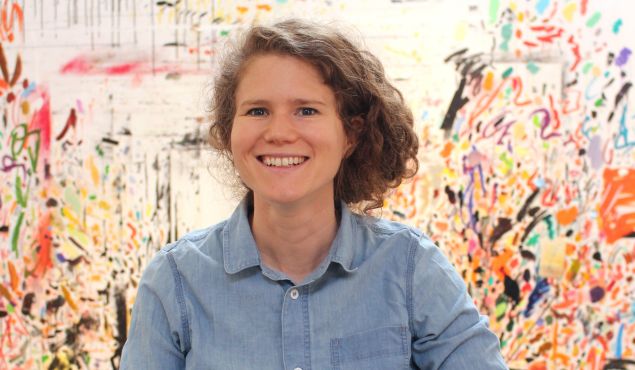 While many know her only for her now-infamous work Open Casket, exhibited in the 2017 Whitney Biennial, Dana Schutz was an ingénue evolving into a celebrated painter before the controversy.
Open Casket, an abstract work, refers to the funeral of black teenager Emmett Till, who was murdered by a lynch mob in Mississippi in 1955. Artists and art professionals protested the work's inclusion in the Biennial, blocking its viewing at the museum with their bodies, because they said Schutz, who is white, had misappropriated the image.
But before the brouhaha, the painter, whose gestural works integrate abstraction and narrative, had won critical acclaim. Art in America called her debut show "Frank From Observation," at Zach Feuer, "a fresh retort to the conventions of portraiture, the nude and history."
Other early works by Schutz also centered on tragedies. The 2005 painting Poisoned Man depicted Ukrainian President Victor Yushchenko, poisoned in an assassination attempt in 2004. She also painted Michael Jackson mid-autopsy—years before his death.
The uproar following Open Casket has followed Schutz since the Biennial; a recent show at Cleveland's Transformer Station, "Eating Atom Bombs," reportedly drew criticism from locals. But the works—which included a portrait of Steve Bannon—were largely heralded with the Washington Post saying, "Walking through 'Easting Atom Bombs' is like being handcuffed to a great wit on the edge of a breakdown but still spewing bon mots."
In retrospect, Shutz wasn't sure about Open Casket, she told The New Yorker. "I don't know if it has the right emotionality," she said.
The Brooklyn-based artist, represented by Petzel Gallery in New York and Contemporary Fine Arts in Berlin, just snagged herself a British dealer in Thomas Dane with her first London solo slated for fall 2019.
Amy Sherald 
Now recognized for her poignant paintings that cast black subjects in grayscale—their skin a moot point and sharply contrasted with the vivid colors of their clothes and backgrounds—44-year-old Baltimore-based artist Amy Sherald was scarcely known beyond art world inner circles until recently.
That changed when Michelle Obama tapped Sherald to be her official portraitist in 2017. Since then, the artist's star has been on an astronomical rise. While her portrait of the former first lady largely drew accolades when it was unveiled at Washington, D.C.'s Smithsonian National Portrait Gallery in February, it received more criticism than its companion portrait of Barack, painted by Kehinde Wiley. Social media chatter claimed the figure's likeness was lacking and critics like The New York Times' Holland Cotter suggested the dress in which Michelle was depicted took up too much real estate on the canvas.
None of the nitpicking has hindered Sherald's popularity, though—shortly after its debut, Michelle Obama's portrait had to be moved to a larger gallery to accommodate the masses coming to see it. We'll certainly be hearing a lot more about Sherald in the coming years, especially since gallery heavyweight Hauser + Wirth added her to its roster in March.
Hito Steyerl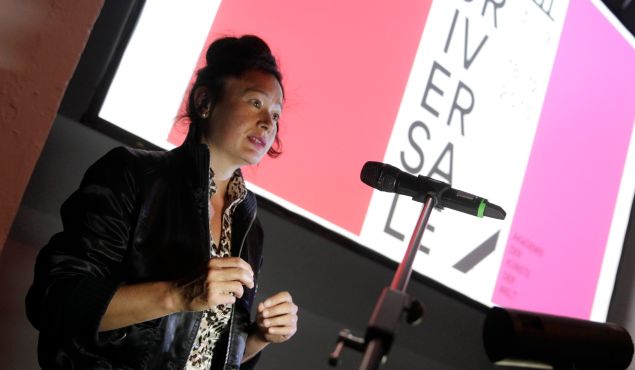 You could almost call it irony. Or perhaps it was done with a wink? Last year, Hito Steyerl—a filmmaker, writer and media artist whose work critiques power structures in late capitalism—was No. 1 on ArtReview magazine's Power List.
The German artist and media art professor was the first woman to take that title, but she told The New York Times she won't be thinking too long about how or why this came to be. "It's not focused on my work, so it's not helpful," she said. "So I'm trying not to engage with it."
Steyerl's work, meanwhile, is easy to engage with, if not to understand. As one Guardian critic put it, "you can't always tell fact from fabulation, where the jokes end and seriousness begins, what is truth and what is a lie." Of course, that's the point. Steyerl blends documentary and fantasy, fiction and scholarship, resulting in works like How Not to Be Seen: A Fucking Didactic Educational .MOV File—a purported instructional video about how to disappear from the camera's gaze (or that of any medium asserted as an objective document, we assume).
At the moment, Liquidity, Inc., a video sculpture about one man's journey from banker to mixed martial arts fighter, is on view at the Institute for Contemporary Art in Boston until May 28, and her latest book hit stands last November. Duty Free Art: Art in the Age of Planetary Civil War hypothesizes about the future of art museums—one in which paintings will surveil their viewers through facial recognition and eye-tracking, to gauge their own popularity.
Diana Thater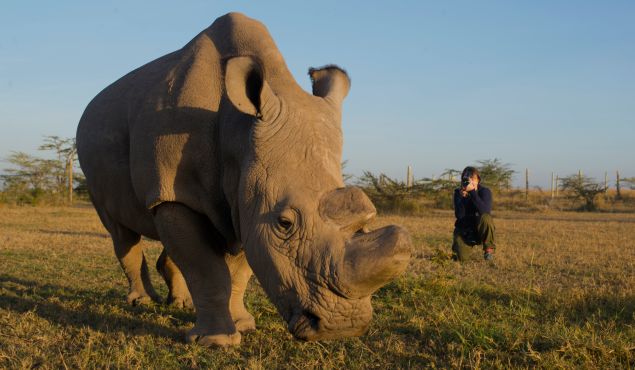 A San Francisco native based in Los Angeles, Diana Thater has spent nearly three decades creating innovative film, video and installation art with a consistent focus on the relationship between humans and nature—specifically, how our consumption of resources continues to force certain species into extinction.
Thater was awarded a California Community Foundation Fellowship for Visual Artists in 2014, an accolade she can list alongside a 2011 Award for Artistic Innovation from the Center for Cultural Innovation, in Los Angeles, and a James D. Phelan Award in Film & Video from 2006.
In early April, Thater took part in My Kid Could Do That, an exhibition at Los Angeles' Underground Museum that ran for just three days and featured works which several prominent artists made as children, as part of a fundraising effort for ProjectArt. Thater's contribution was Jewel Box Ballerina, a felt work that she assembled during elementary school at age 6 or 7.
From July 12 to October 21 the Guggenheim Bilbao will feature A Runaway World—twin video installations on which Thater worked in Kenya from 2016 to 2017. The exhibit exists as both portrait and landscape, projecting onto intersecting screens the day-to-day lives of endangered rhinos and elephants, highlighting the tranquility of the animals' environments and implying that they may be interrupted by brutal violence at any moment. (As, one supposes, we all may be.)
Nato Thompson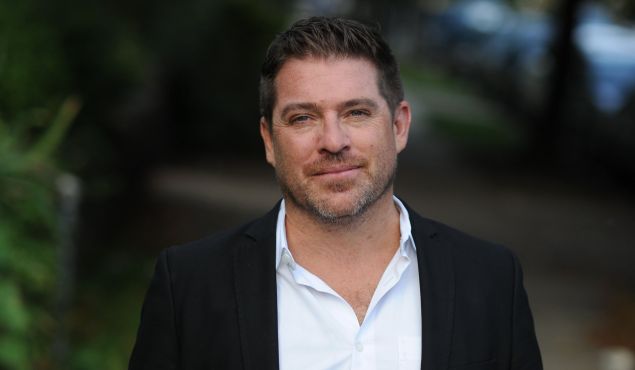 Nato Thompson's departure as artistic director of NYC-based arts organization Creative Time late last year marked the third high-profile departure from the nonprofit, since longstanding director Anne Pasternak left to take over the Brooklyn Museum, and her replacement, Katie Hollander, relinquished her post after only 18 months in the job. Thompson had been a driving force at Creative Time, overseeing projects like Kara Walker's A Subtelty, a giant sculpture made of sugar housed in Brooklyn's old Domino factory, that drew more than 130,000 visitors to the rundown plant over its two-month run.
He also helmed the 2014 traveling exhibition that was rebuked by some participating artists (who asked to have their work removed) after it was, unbeknownst to them, touring through Israel, making a stop at Haifa's Tenchnion, an institution with ties to the Israeli military and the country's defense technology development. Never one to shy from controversy, it was also under Thompson's watch that Creative Time launched Duke Riley's pigeon flight performance held at the Brooklyn Navy yard, which was widely criticized by animal rights advocates.
Experience working in unconventional exhibition venues will be helpful in the curator's new gig at Philadelphia Contemporary, a 2016-founded arts organization that doesn't plan to find a home until 2021 at the earliest. They're still exhibiting, though, and so far have held a series of participatory performances along the Philly waterfront, and set up a pop-up "healing" lab run by artist Emma Sulkowicz.
Wolfgang Tillmans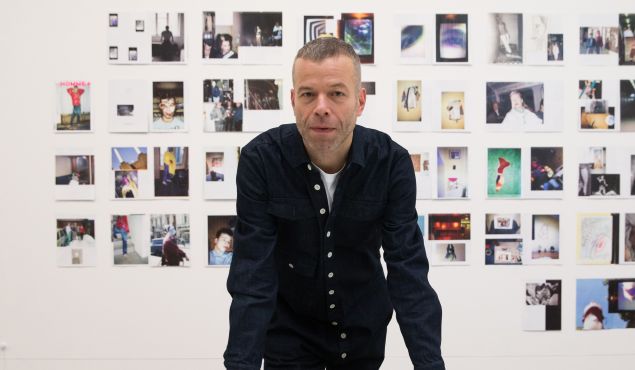 In 1998, at age 30, Wolfgang Tillmans became not only the first photographer, but the first non-Brit (Tillmans was born in Remscheid, Germany) to be awarded the prestigious Turner Prize for visual art by the Tate. In the years since, he has not rested on his laurels—to put it mildly.
While his esteemed work has been shown at the Metropolitan Museum of Art, The Guggenheim Museum and at the Venice Biennale, to name just a few, he has focused on advocacy projects as well. Since 2006, Tillmans has maintained Between Bridges, a nonprofit exhibition space in Berlin that has showcased the work of artists including Jenny Holzer, Corita Kent and Isa Genzken. Through Tomorrow, an exhibition organized by Özlem Günyol & Mustafa Kunt, will be on display there through June 16.
Tillmans established a campaign in 2016 to advocate for the "Remain" vote in the Brexit referendum. He has since taken umbrage with the relative silence on the Brexit decision from the rest of the art world, calling it "cowardly" in a March 15 sit-down with critic Sean O'Hagan at London's Institute of Contemporary Arts.
Today, Tillmans can be seen all over the globe. David Zwirner gallery is currently hosting the artist's first exhibition in Hong Kong through May 12, while Fragile, Mr. Tillmans' inaugural exhibition in Africa, runs at The Circle Art Gallery and The GoDown Arts Center in Nairobi, Kenya, through May 11. From May 4 to September 16, "Wolfgang Tillmans: What Is Different" will be on display at Carré d'Art in Nîmes, France.
Danh Vo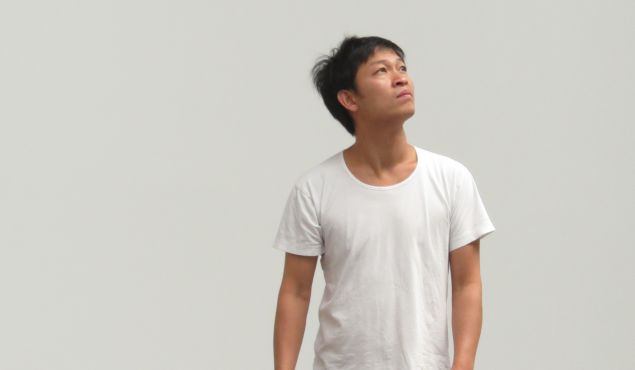 Danish-Vietnamese artist Danh Vo is known for expertly merging political critique and personal history in his conceptual work. He gained notoriety in 2011 with We the People, a meticulously accurate but fragmented replica of the Statue of Liberty. In its disassembled state, the thinly hammered copper forms offered a sharp commentary on the fragility of American idealism.
A lot of Vo's oeuvre revolves around found or repurposed objects that underscore the complicated relationship the U.S. and his home country, which he and his family were forced from at the end of war—first to a refugee camp in Singapore, then to Denmark. Which makes his first major museum solo show in America, on view through May 9 at New York's Guggenheim, all the more poignant.
In his review of the show, Artnews editor in chief Andrew Russeth wrote, "As the United States drifts toward a new period of reckoning, it is essential viewing." Works include a group of three chandeliers he acquired from the Hotel Majestic, the site of the 1973 Peace Accords that ended U.S. involvement in Vietnam, and a tower made of a washing machine, fridge and TV—items given to his grandmother as part of refugee relocation package. Serving as artifacts of his own life, the items also act as broader historical documents that confront an uncomfortable America with its darker national identity and opportunistic militarism.
Kara Walker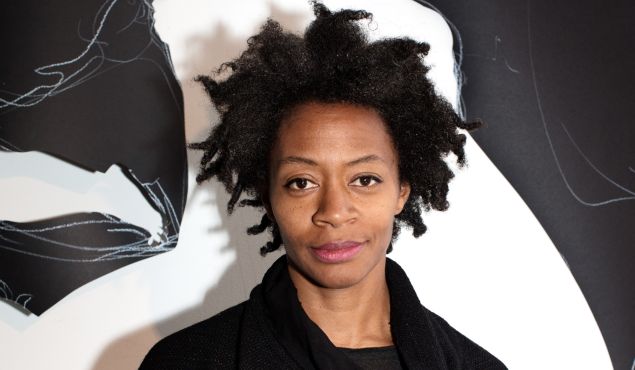 Kara Walker emerged as one of the best-known, most-lauded artists of her generation during the late 90s, and her distinctive silhouette pieces have been neatly folded into the cannon at this stage. But that makes it too easy to forget that Walker was a lightning rod of controversy when starting out.
Walker's best-known work depicts violence between racist caricatures—in cutouts pasted onto gallery and museum walls, installations and sometimes live puppet shows.
Walker moved to Stone Mountain, Georgia, at a young age from California. She was shocked by the racism she saw and became interested in the legacy of slavery in the South, according to The Art Story, later turning her fascination with stereotypes into art. Not everyone got it. In 1998, the same year Walker became the youngest-ever MacArthur Genius recipient, she was also accused of perpetuating stereotypes at a Harvard University symposium.
Despite the fact that the themes of her work are deadly serious, Walker herself is not. Making a caricature of the bombastic style of press releases, the announcement for her solo exhibition at Sikkema Jenkins & Co. last year anticipated show to be very…important. "Empires will fall, although which ones, only time will tell," her statement reads.
Walker also made a splash in 2014 with her massive nude sugar sphinx sculpture, A Subtlety, or the Marvelous Sugar Baby, shown at the Domino Sugar Factory in Brooklyn. She told New York magazine that when she was recognized at the exhibit, it felt strange. "We're in too much of a celebrity culture," she said, "but at least that means I can be a disappointment to others."
Simone Wicha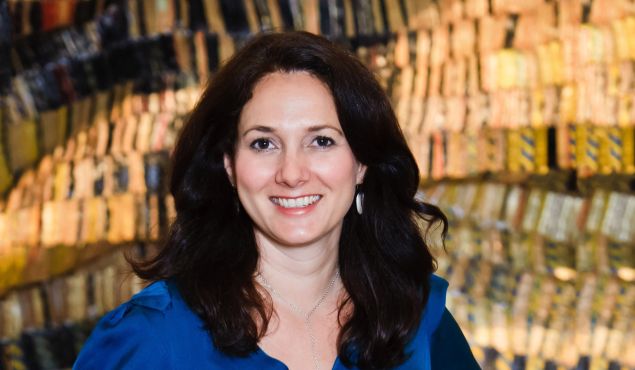 Simone Wicha's years-in-the-making and somewhat risky endeavor for her institution, Austin's Blanton Museum, might have already come to fruition earlier this year, but its ramifications will likely be seen in how medium-sized-museum directors think of what they can do with their institutions going forward.
With a collection of almost 18,000 pieces, the Blanton embarked on a huge fundraising campaign in 2015 for $23M to finance the realization of one single work—albeit one of monumental proportion—made by only one artist. When Ellsworth Kelly's Austin debuted this February, the building, a self-contained work of art, had modernist art lovers everywhere adding this state university campus to their sites of pilgrimage. Acquiring the ultimate Kelly experience as a top attraction at a huge cost so far seems to be paying off. Reviews have been ecstatic.
Wicha has been at the institution since 2006, rising through the ranks of the development and external affairs departments and claiming the top post in 2009. A native Texan, she was lured back to the Blanton from New York after stints directing fundraising initiatives at the Isamu Noguchi Museum in Queens, and at the Julliard School.
Kehinde Wiley
After years of painting black men and women as kings and queens in the style of the European Old Masters, Wiley himself has become a king in the realm of contemporary painting by helping to rewrite the overwhelmingly whiteness of Western art history. The 41-year-old Brooklyn-based artist has long been lauded for his highly stylized large-scale portraits in which his sitters, often average African-American men and women (though he's taken his brush to figures like LL Cool J before, as well) appear Napoleonic. Often depicted in casual street wear, he seats them atop gallant steeds or gilded thrones while opulent floral backgrounds flatten out the plane.
Like the air of authority he creates for his subjects, Wiley has constructed his own imposing identity. In a review of his acclaimed 2015 mid-career retrospective at the Brooklyn Museum, New York Times critic Roberta Smith described the artist as "a combination of Andy Warhol, Norman Rockwell and Jeff Koons…Like all these artists, Wiley has a carefully cultivated public persona, and is, along with his art, the subject of considerable art-world argument, which matters little. Wiley's work is part of the larger culture, and so is he." That statement has only grown more true now that the artist has had what may be his crowning moment: when his highly anticipated official presidential portrait of Barack Obama was unveiled at the Smithsonian National Portrait Gallery in Washington, D.C. back in February.
Additionally, after several instances of his work appeared on the hit Fox TV show Empire, Wiley has recently signed with a Hollywood agency, Brillstein Entertainment Partners, to identify more directorial opportunities in film and other media. Whatever Wiley does next, it's clear he's got an art empire of his own in the works.