When FX's series The Americans first debuted back in 2013, Holly Taylor was a 13-year-old with a few Broadway credits but little film and television experience. Nabbing her very first series role, Taylor was cast as Paige Jennings, the daughter of American-implanted Russian spy duo Elizabeth and Philip Jennings, played by Keri Russell and Matthew Rhys. Since then, her character has morphed from meek middle-schooler to spy recruit.
Here, the now 20-year-old talks with Observer about how she feels watching back over scenes from her teenage years, learning about the Cold War in school vs. on set, and why she never wants to work on an '80s period show again (or at least for a while).
What would you say to people who say, "I can't watch this show now, because it means I have to root for the Russians."
I get that the characters make it hard for you not to, but you don't have to root for them. It's so interesting that in school in America, when you learn about the Cold War, you just learn about the United States' part because that's where you are. In that scenario, the Russians are portrayed as the enemy, but they do have their reasons for what they're doing. It's interesting to watch a show where there's a paradigm shift into their side of the story. To me, that's one of the [best] parts of the show because it's such a different take.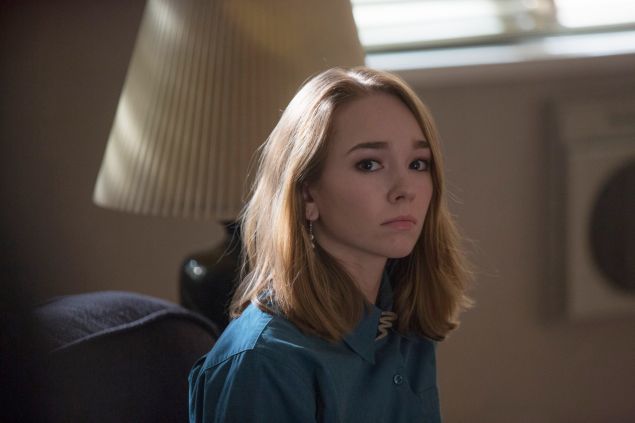 Did you ever get a script and go, "Holy crap, how am I going to do this?"
Yes. All the time. Especially towards the beginning when Paige was like crying a lot. I always felt like, "Oh my God, what if I get to set and I can't cry? What if I can't show the emotion they want me to?" But I think working with Keri and Matthew helped a lot. They really bring out the emotion in you.
But now, it's not about Paige crying so much. It's this whole other set of emotions because of the work she's doing as a spy.
And there's the fight training. In the beginning, Paige wasn't supposed to look like she knew what she was doing, because she was new to it. But now, this season, she has to look more skilled. It's all been challenging for me, but I love doing it.
Do you have a moment from your time on the show that you'll always remember?
I always look back to the episode where I found out about my parents being spies. That scene where they finally tell me was just a long, strenuous, exhausting scene. Then right after, the scene where I call Pastor Tim, to tell him that they're spies. That I was really difficult because I was supposed to be crying really hard but there was no one talking on the other end of the phone. So, it was like I had nothing to act with. That was really tough, but it was a good learning experience.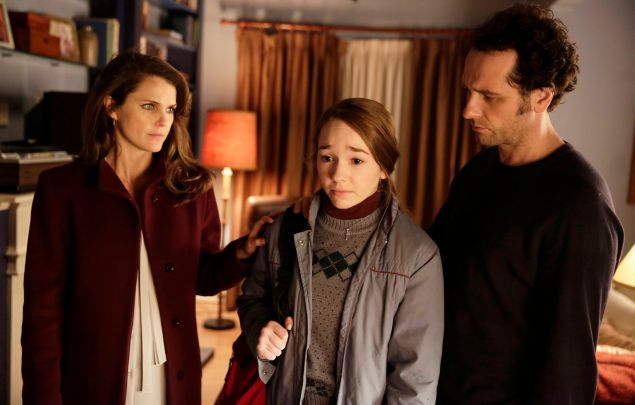 Your co-stars, Keri Russell and Matthew Rhys met, fell in love and started a family in the six years that you've been working together. What was it like watching all of that transpire?
I didn't even really know that was going on! Honestly! They've always just gotten along so nicely, and they're just like best friends so it wasn't really that surprising when it came out that they were together as a couple. It was like, "yeah, that makes sense." But, seriously, I really didn't know it was happening!
You were barely a teenager when you walked into audition for the show and now you've moved through your teenage years. How do you feel when look back on this time in your life?
Well, I look at season one and just think no kid should be on TV during puberty. It just looks so bad! But, it also just went by so fast, I can't believe I've been on the show since I was 13, now I'm 20. That's crazy to me. At times, I still feel like I'm that 13-year-old that's very new to this business, but at the same time I've learned so much from being on the show. I'm so thankful for that.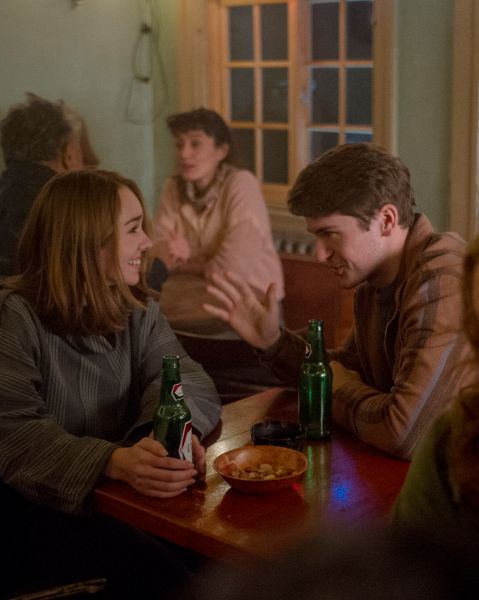 What part do you think feminism plays in the narrative of the show?
First, I just really love that Paige is a teenager who has big problems to deal with, not just, "Oh, this boy doesn't like me back." It's so much more than that, [which] you don't see a lot on TV.
And we also have Elizabeth who is this strong, superior character, and Phillip is kind of this timid, very sensitive, quiet guy. I think that it's such a great example of why people should watch, but no one ever really talks about that. I think it's really cool that Elizabeth is the one teaching Paige how to be strong and defend herself physically. Not her dad. A woman is leading this movement and that's very timely.
As Paige, you've lived in the '80s for a while now. How do you feel about that decade?
I'm glad that I didn't really live in the '80s. The pants are just so tight, and a lot of the clothes are just very unflattering.  I'm glad that I'm gonna be able to move past that. I've auditioned for so many other things, and a few have been set in the '80s. I'm like, "No! I just want to wear modern clothes!"
The final episode of 'The Americans' airs Wednesday, May 30 at 10/9c on FX.