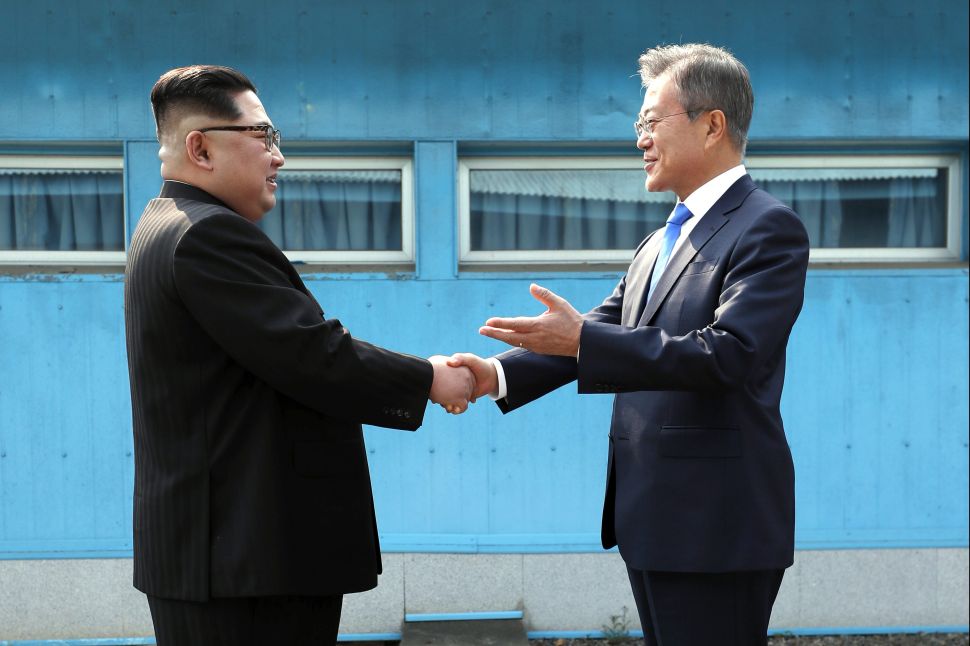 Daring investors in China and South Korea are placing a dangerous bet by stocking up on land near the border of North Korea.
Last month, new home prices in Dandong, a Chinese city just a river apart from North Korea, saw the largest monthly increase (two percent) since 2011, according to government data analyzed by Quartz. In some areas, per-square-meter price for new homes surged by 50 percent within 48 hours, according to Chinese news site Sohu, thanks to a flock of buyers from nearby metropolitan areas, as well as real estate hot lands like Beijing and Shanghai.
The real estate frenzy is even more intense on the South Korean side.
In March, a wealthy 37-year-old South Korean dentist spent $2.8 million to buy eight separate lots of land in the South Korean city of Paju, just south of the Demilitarized Zone (DMZ), Reuters reported.
He bought five of the properties without ever setting foot in them, because areas inside DMZ are closed from the public, although land within 2 km (1.2 mile) from the border on the South Korean side of the DMZ is allowed for purchase and registration. 
Total land transactions in Paju surged by 100 percent in March over February, according to Korean government data, while the country's hottest real estate spot, the Gangnam district in Seoul, recorded just nine percent in sales growth during the same month.
Much of the buying interest along the North Korea borders was sparked by the peace talks between the two Koreas.
"I was out looking since North Korea-U.S. summit news was announced in March, and it looked like all the good ones were gone already. I realized then that the market was on fire," the 37-year-old dentist told Reuters.
Although a potential peace deal between the two Koreas seems like a rare opportunity too get rich, buying real estate comes with enormous risks.  
This is not the first time peace talks have sparked hopes for real estate. When former South Korean President Roh Moo-hyun met with North Korea's Kim Jong-il in 2007, property values in Paju surged. But the spike only lasted for a few fleeting months before collapsing on the presidency of South Korea's right-wing leader Lee Myung-bak in 2008.
And things can not be less certain with North Korea's mysterious Kim Jong-un.
Earlier this week, he called off a high-level meeting with South Korea at the last minute as a gesture of protest against the ongoing joint military drills between South Korea and the U.S. He has also threatened to cancel his meeting with President Donald Trump, which is planned for June.