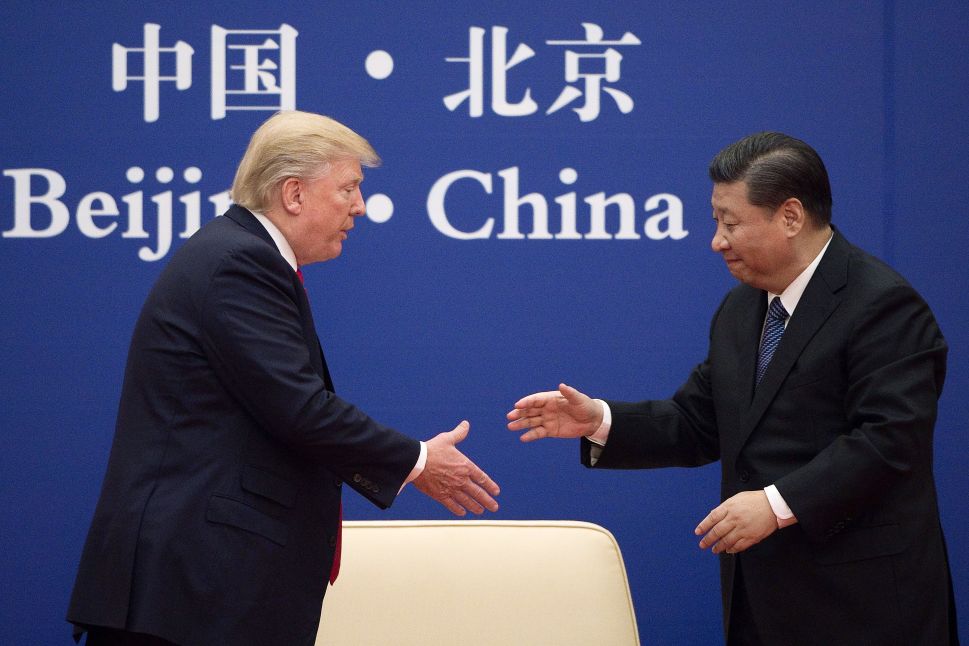 President Trump's curveball strategy on Chinese telecom giant ZTE proved to be a smart move.
The U.S. and China are near a deal where the U.S. will reverse the order banning ZTE from buying U.S. tech components on the condition that Beijing removes tariffs on billions of dollars of American agriculture products, The Wall Street Journal reported, citing people familiar with the negotiations on both sides.
The final terms may still change, as a team led by China's top economic envoy Liu He has just arrived in Washington today for a multi-day trade negotiation with his U.S. counterparts.
ZTE, most recently valued at $20 billion, is the largest telecom equipment maker in China and sells smartphones globally. But most of its products rely on core technology supplies from American companies like Qualcomm and Intel. As a result, last month, after the Commerce Department ordered U.S. companies to stop selling components to ZTE, the company was forced to put all production activities on hold.
But an unexpected twist happened over the weekend when Trump said on Twitter that he is going to help get ZTE back to business.
White House sources told The Wall Street Journal that Trump's 180-degree attitude change on ZTE (just two days before Liu's arrival) took many in his inner circle by surprise.
During a Monday address to the National Press Club, Commerce Secretary Wilbur Ross made it clear that the Commerce Department's position on ZTE is "an enforcement action separate from trade." (Although Trump insists that the two events are inseparable.)
That means, even if the supply ban is lifted, the Commerce Department may still seek other forms of penalty on ZTE.
"ZTE did do some inappropriate things, and they've admitted to that," Ross said. "The question is if there are alternative remedies other than the one we've already put forward. That's an area where we will be exploring very, very promptly."