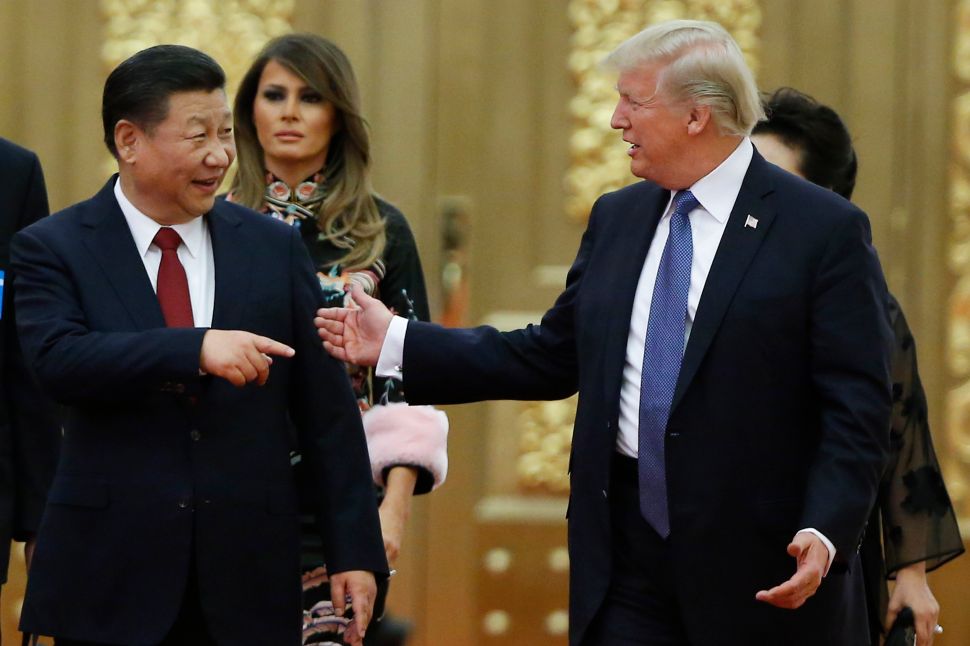 As China's telecom titan ZTE was on the brink of collapse because the Trump administration cut its supply from American companies, it was offered help from the least likely source: President Donald Trump himself.
On Sunday, four days after ZTE announced it suspended its main operations due to the supply ban, Trump tweeted that he is working with China's President Xi Jinping to save ZTE and has "instructed" the Commerce Department to "get it done" fast. "Too many jobs in China lost," he said.
Wait… Isn't the ZTE ban part of Trump's trade dispute against China, as ZTE itself asserted? What made Trump do a 180-degree flip and suddenly worry about job loss in China?
On Tuesday, a team led by Xi's top economic adviser, Liu He, will arrive in Washington, D.C. to continue discussions about trade with Trump's economic team. The timing of Trump's sudden interest in helping ZTE led some in the media to wonder whether Trump was pardoning ZTE in exchange for concessions in the upcoming meeting.
Hours after his ZTE tweet, Trump tweeted again about trade negotiations. He suggested that China needs to manage expectations on tariffs and make a deal "that benefits both countries."
Trump has repeatedly stated his goal of reducing the U.S.-China trade deficit by $200 billion, 53 percent of the current total, by 2020. However, trade experts judge this target as unrealistic.
"The key is how fast and how much that China can do. There is a huge gap between what China can offer and what Trump wants," Shi Yinhong, a Chinese government adviser who teaches at the country's prestigious Renmin University, told Hong Kong-based newspaper South China Morning Post.
Back home, Trump's surprise offer raised a few eyebrows. In a Monday op-ed, the Washington Post criticized Trump's "U-turn" on ZTE as damaging "America's power and credibility." And Republican lawmakers warn that reversing the supply ban on ZTE could hurt national security.
From an economic perspective, though, Trump's intervention in the ZTE case is not only for China's benefit.
By its own account, ZTE supports some 130,000 high-tech jobs in the U.S and buys large volumes of components from American companies, which is why the supply ban hit the company's American suppliers hard. Shares of Qualcomm, which sells ZTE smartphone chips, and Acacia, an optic component supplier, both plummeted over 10 percent in the hours after the ban was announced.
ZTE also has substantial carrier partnerships in the U.S. through which it sells smartphones. By one estimate, ZTE makes up 12 percent of the U.S. smartphone market and is the fourth largest smartphone maker in the country behind Samsung, Apple (AAPL) and LG.
"The Chinese public and government are greatly concerned about the fate of the company, which hires some 70,000 people across the globe…The ZTE ban is also expected to cause sizable losses for the companies' key American suppliers in both revenues and jobs," China's state news agency Xinhua commented on Monday.