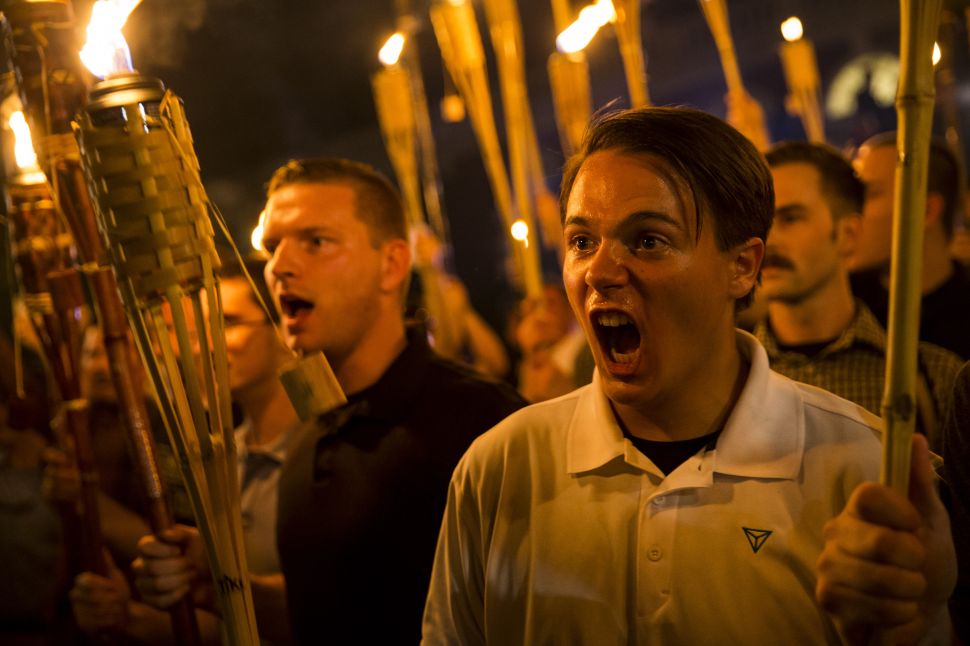 Twitter has taken some admirable steps to combat hate speech in recent months, such as  suspending neo-Nazi groups from its platform and removing the "verified" badge from several alt-right activist accounts.
But according to a new study from the Anti-Defamation League (ADL), the site isn't doing nearly enough.
The ADL report, "Quantifying Hate: A Year of Anti-Semitism on Twitter," found that roughly 4.2 million anti-Semitic tweets were posted on the social network between January 29, 2017 and January 28, 2018. These tweets originated from three million unique Twitter handles.
This is a marked increase from the ADL's last study of this phenomenon, which found that Twitter users sent 2.6 million anti-Semitic tweets to Jewish journalists between August 2015 and July 2016.  The new study surveyed all Twitter users rather than just the journalistic subset.
The content of these 280-character missives included classic anti-Semitic stereotypes, referring to Jews as greedy people who control the government.
However, it also encompassed Holocaust denial, racial epithets like "kike" and coded language like the so-called "echo" symbol (triple parentheses).
Aryeh Tuchman, associate director of the ADL's Center on Extremism, said a relatively small number of Twitter's 336 million users sent or received these messages. However, these tweets "pollute the social media ecosystem" for Jews.
"The experience of Jewish people anecdotally on Twitter is you can expect to encounter anti-Semitic trolling," Tuchman told Observer. "This relatively small number of tweets looms very large in the experience of Jews on the platform."
Many of these tweets were centered around specific events.
The Charlottesville "Unite the Right" rally at which counter-protestor Heather Heyer was killed led to an explosion of tweets featuring anti-Semitic language. Most of these messages condemned the violence at the rally, but over 92,000 of them actively promoted anti-Semitism.
There was another increase of anti-Semitic commentary in October, when the sexual abuse and harassment allegations against Harvey Weinstein became public. The alt-right seized on this as proof that Jews both control the media and engage in sexual perversion.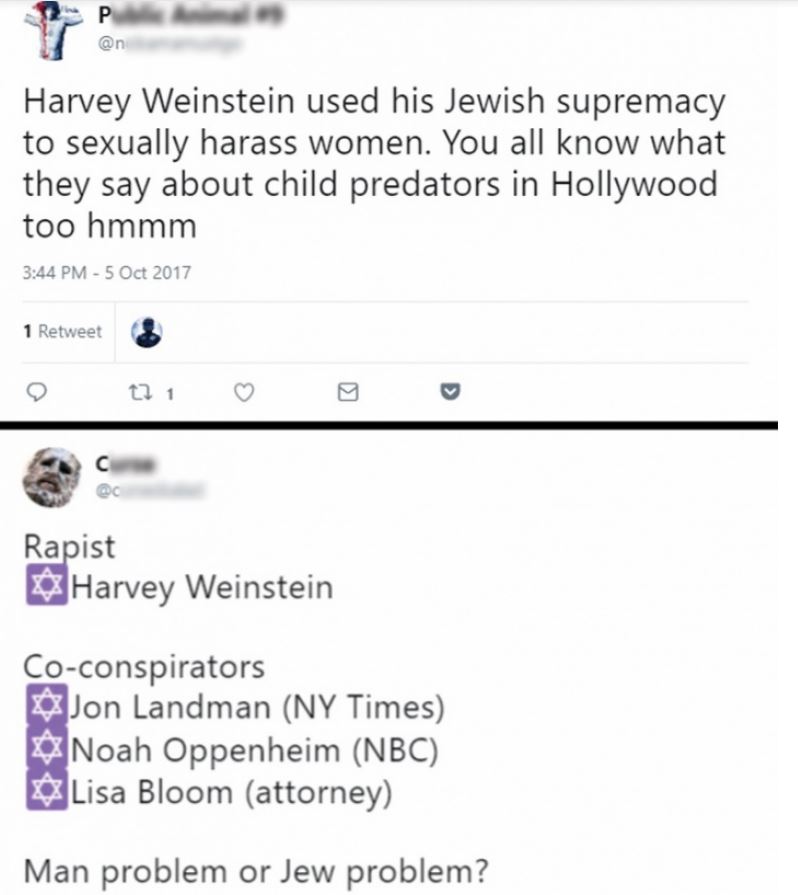 Other tweets referenced the Rothschild conspiracy theory, which posits that members of a wealthy Jewish family have been working to ensure world domination for centuries. This family allegedly interfered with the American Revolution and perpetrated the 9/11 attacks in order to establish a "New World Order."
Another common alt-right crutch was Holocaust denial. Anti-Semites claim Jews invented the slaughter of six million Jews in order to garner sympathy. As such, many of them latched onto then-White House Press Secretary Sean Spicer's claim that Hitler didn't use chemical weapons.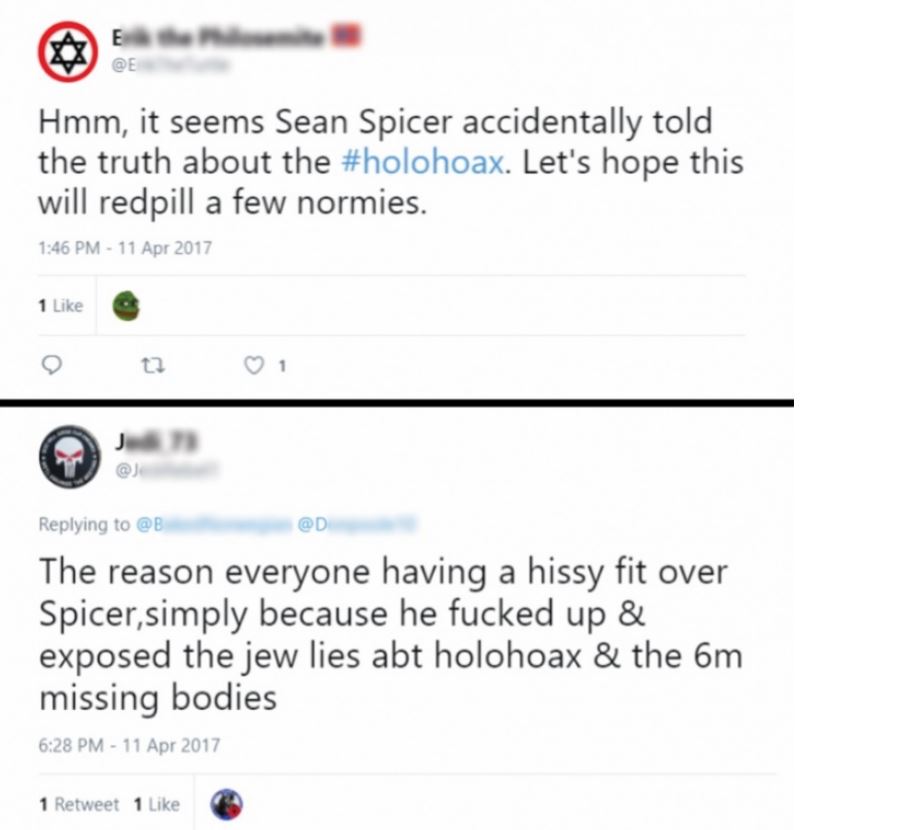 Of course, there is no actual truth to any of these theories—but they still proliferate on social media. So what can Twitter do to stop them?
The site has already made some headway, purging thousands of automated bot accounts in February. The ADL (a member of Twitter's Trust and Safety Council) pointed out that the purge happened after its study was complete, so the situation might be better now.
But the organization also said that Twitter needs to do much more, such as clarifying the site's terms of service and making sure it is better enforced. Users should also have better options for filtering out offensive content.
Tech can also play a role: the ADL said Twitter should use machine learning and artificial intelligence to sort out and respond to hateful content faster.
"We are deeply committed to working with the industry to find new solutions to combating online hate and to help industry harness the power of artificial intelligence and machine learning to filter out offensive content," ADL CEO Jonathan Greenblatt said in a statement. "We're pleased that Twitter has already taken significant steps to respond to this challenge."