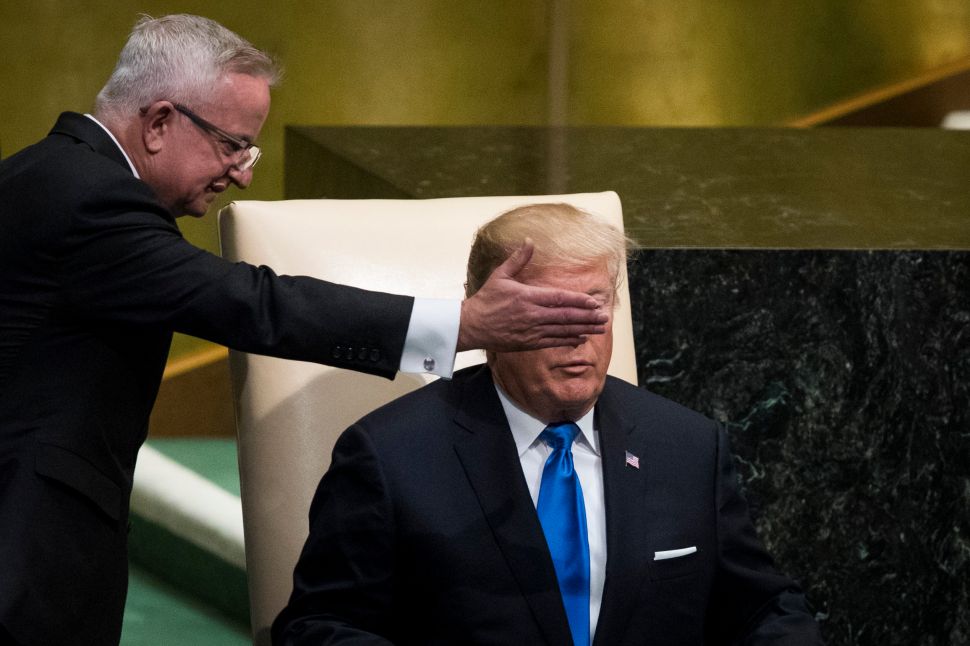 After a week of festivities culminating in the White House Correspondents Dinner last weekend, the media is taking another victory lap with World Press Freedom Day. Proclaimed by the United Nations General Assembly in 1993, May 3 celebrates "the fundamental principles of press freedom," according to the UN's website.
Not all media organizations carry the UN's seal of approval, however.
In a Thursday ad aired on MSNBC, captured by The Wrap's Jon Levine, the UN encourages viewers to consume news from a variety of sources.
"Read the Guardian," the ad reads.
"Read The Atlantic."
"Watch CNN."
The video promotes over 25 media organizations, but omits America's most-watched cable news network for the past 16 years: Fox News.
The United Nations Educational, Scientific and Cultural Organization, the department behind the video, did not respond to Observer's multiple requests for comment by the time of publication.