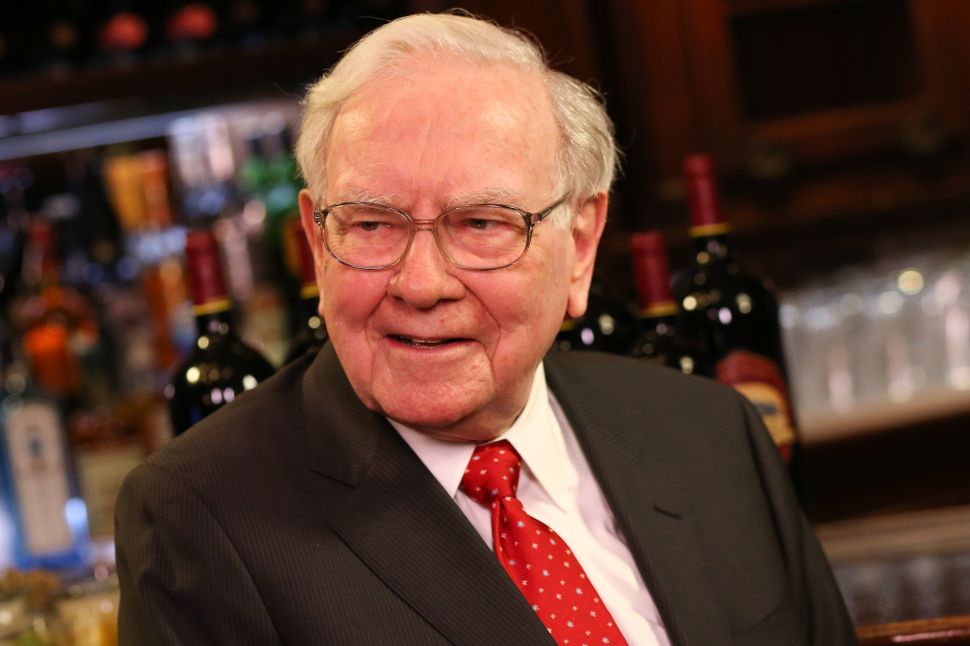 On an uneventful day, Warren Buffet, soon turning 88, would usually go for a cheeseburger and a trusty bottle of Coca-Cola for lunch. But once a year, he will upgrade to a fancy meal at the Smith & Wollensky Steakhouse in New York with a stranger. The stranger pays, of course.
The annual auction for the "Power Lunch with Warren Buffet" this year will kick-off on eBay at 7:30 p.m. (Pacific Time) on May 27, the Glide Memorial Church, which will benefit from the bidding fund, announced on Thursday.
The bidding will start at $25,000 and end at 7:30 p.m. on June 1. The winner can bring up to seven friends to the lunch, where they can enjoy a steak good enough to "end all arguments" and some heart-to-heart life advice in the range of "do what you love" and "feel comfortable to say 'no'" from the 87-year-old investment wizard.
However, the Power Lunch isn't an average man's game. All bidders must pre-qualify by contacting the auction organizer. 
Last year, an anonymous bidder won the auction for just shy of $2.7 million. The year before, another anonymous winner paid $3.46 million, a record high.
The annual lunch with Warren Buffett was started in 2000 by Buffett's wife Susan Buffett (she passed away in 2004), who had a close relationship with Glide, a San Francisco-based nonprofit with a mission to alleviate poverty and promote justice in the San Francisco area.
Since its inception, the Power Lunch has raised over $26 million for Glide. In addition, the owner of Smith & Wollensky Steakhouse, the host of the Power Lunch since 2004, has donated at least $10,000 every year.
"Glide really takes people who have hit rock bottom and helps bring them back," Buffett said in a statement. "They've been doing it for decades. If I can help out by raising some money for them, then I enjoy doing it."
Eight of the past 18 Power Lunch winners chose not to be named. Among the other 10, a majority were businessmen from China and Singapore. A hedge fund managed named Ted Weschler won twice in 2010 and 2011 (paid slightly over $2.6 million both times). The next year, Weschler joined Buffett's Berkshire Hathaway as its second investment manager. He now manages over $10 billion of assets on behalf of firm and is often cited as Buffett's successor to head Berkshire Hathaway.
So, life advice plus potential job opportunities!
Here's how much each Power Lunch cost in the past:
2017: $2.68 million
2016: $3.46 million
2015: $2.35 million
2014: $2.16 million
2013: $1 million
2012: $3.46 million
2011: $2.63 million
2010: $2.63 million
2009: $1.68 million
2008: $2.1 million
2007: $650,100
2006: $620,100
2005: $351,100
2004: $202,100
2003: $250,100
2002: $25,000
2001: $18,000
2000: $25,000