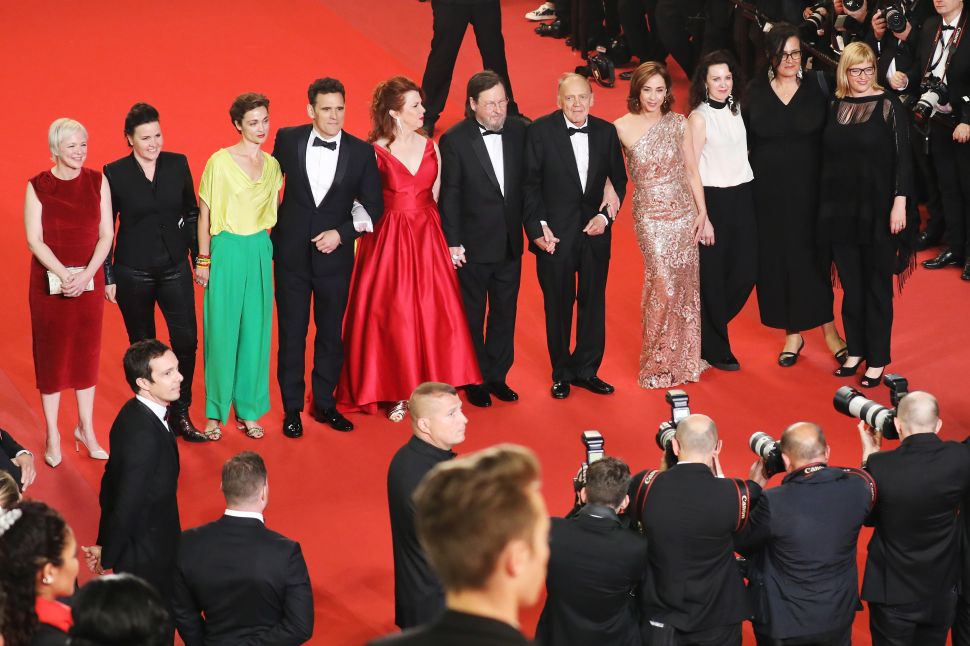 Vile! Vomitive! Disgusting! Twitter is up in arms about Lars von Trier's new serial killer movie The House That Jack Built, which premiered Monday night at the Cannes Film Festival and instantly became the bête noire of the Riviera. What gall to program such trash! How dare Uma Thurman and Riley Keough deign to appear in it? "Should not have been made," spat Twitter. "Actors culpable."
"It's disgusting!" one woman reportedly huffed as she stormed out of the Palais des Festivals along with more than 100 other indignant black-tie patrons. Variety reporter Ramin Setoodeh launched the outrage when he tweeted about the exodus, and added "I've never seen anything like this at a festival."
O.K., O.K., everybody, pump your brakes. Yes, this kind of thing does happen at festivals. (I'm looking at you, Gerry, the Gus Van Sant lost-in-the-desert exercise in minimalism that caused so many seat-vacancy thumps at Sundance in 2002 that the noise virtually became part of its nearly wordless soundtrack.) And yes, people do leave screenings—but especially ones during a busy week where the film that doesn't start until close to 11 p.m. and runs 155 minutes.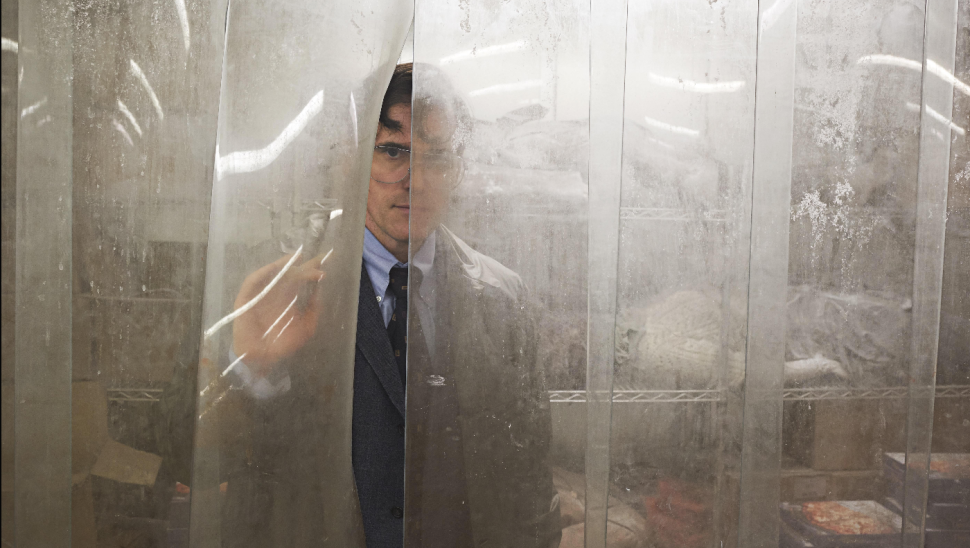 Could it be that social media buzz might have been a bit…overheated? Just for perspective, let's say 100 people really did walk out of the premiere (a difficult number to quantify without some verifiable head counts). Its venue, the Grand Théâtre Lumière, seats 2,300. That's less than five percent of the total. What an exodus.
There's something about Setoodeh's initial tweet (which he sent from outside the theatre an hour into the film) and subsequent follow-ups (four more quick tweets as soon as the movie ended, so evidently he returned) that comes off as aggressive. Premature. Almost as if he was trying to chase controversy by leading the mob. And surprise, surprise, a few other folks followed in a one-upmanship of condemnation. "Torturous. Pathetic," wrote a hater. "Répugnant," added a French journalist. Twitter took off.
Except maybe the movie wasn't so shocking. Colleagues who also attended that screening told me later that they didn't notice more than a couple of walkouts where they were sitting (admittedly, it's almost impossible to see the entire audience from any seat), and that it received a standing ovation at the end. I went to the film's 8:30 a.m. showing the following morning, which was populated by a much more critic-heavy crowd that's never coy about razzing subpar movies in Cannes, and I only saw a handful of people leave. No one booed, either. Quite the opposite.
I found the film violent, shocking, graphic. But also remarkably ruminative, with long stretches of conversation about everything from the architectural integrity of cathedrals and the poetry of William Blake to WWII Stuka dive-bombers. It's occasionally silly, sometimes dull, even darkly funny. But it's a mostly engaging work that climaxes with a dazzling series of set pieces that deepen its thematic power. In other words, it's a Lars von Trier film. What did you expect? Total dismissal in a bitchy tweet seems a little out of left field.
In all honesty, this edition of Cannes has been unusually quiet, with low-wattage stars and emerging filmmakers in the line-up this week instead of dazzling celebrities and world-renowned auteurs at the height of their powers. This controversy seems more to do with the fact that Twitter feeds have been simply starving for snark, as have audiences and industry professionals who want to justify their hard-earned places at this festival. There's a yearning for relevance that's keenly felt, as well as a nostalgia for the old days, when the event was actually showing the movies everyone wanted to see and talk about that year—and not just the ones that fit their traditional mold (sorry, anything made by Netflix).
Von Trier is a reminder of those times. He's had nearly a dozen films play at Cannes since 1984, won the 2000 Palme d'Or for Dancer in the Dark and was even famously banned in 2011 after making a Nazi joke that he later apologized for. The premiere of The House That Jack Built was a homecoming of sorts for him—but it was also like a match in a dry forest. He was an easy target for anyone wanting to add a bit of controversy to the event's proceedings, or maybe even missing the festival's glory days. Let's hope the movie itself doesn't get consumed in these flames.