At London's Westminster Abbey, there's been a flurry of activity lately in anticipation of one big, exciting day…no not, Prince Harry and Meghan Markle's wedding (they're getting hitched at St. George's Chapel instead).
In June, the historic Abbey where all of England's kings and queens have been coronated since 1066 will open its newly refurbished attic space in the east triforium, which has been hidden from the public for the last 700 years. The Queen's Diamond Jubilee Galleries, as its has been dubbed, will house nearly 300 rare objects from the church's collection, many that have never left the Abbey or been exhibited before in its rich 1,000 year history. And the installation of the galleries has proven just as revealing to Westminster staff as its wares will be to visitors.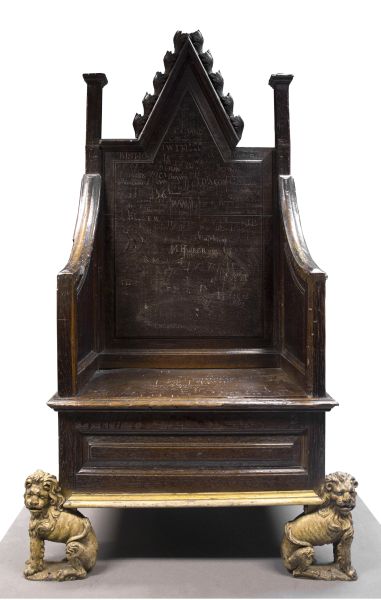 "It was important for us to give visitors an idea of the scope of Westminster's incredible back story, but without making it feel like a history lesson," curator Dr. Susan Jenkins told Observer, explaining that the objects in the galleries are arranged thematically rather than chronologically. The four sections range from the history of the building itself when its first incarnation was founded in 960 as a monastery, to an exploration of how one of the world's preeminent Gothic churches continues to function today as a site of everyday worship and royal intrigue.
Likewise, the objects on view are as varied as they are vast and include everything from the old stuff one might expect at such a historic site: England's oldest altarpiece, known as the Retable, from the 13th century; King Henry V's saddle, shield and helm; and myriad royal death masks. But there are also more contemporary works such as a Portrait of Her Majesty the Queen by artist Ralph Heiman and the official marriage license of Prince William and Kate Middleton, Duchess of Cambridge, who were married at Westminster in 2011.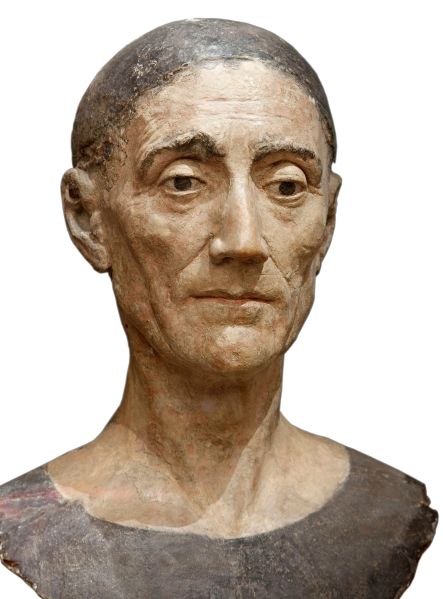 The task of whittling down the exhibition to just 300 objects was a tall order, especially since centuries of lost, forgotten, and downright unexpected bobbles kept revealing themselves in the process of the galleries' renovation. The earliest object in the collection, for instance, is a Roman sarcophagus dating from 300 AD that had at one point been reused, if the Anglo-Saxon cross on its lid is any indication. According to Jenkins, it had been exhumed in the 1860s from the Abbey's north green and documented in the collection ledgers as empty. "So we sent it off for cleaning, but I very promptly got a call from the conservationists, saying  'excuse me you, didn't tell us it was occupied,'" laughed Jenkins. Apparently the second occupant of the casket, his bones dating back 1,000 years, was still hanging out in there—where he remains still. "They just have him a bit of a dusting before putting him back to rest," she said.
Of course, after 700 years of disuse, the galleries themselves were in need of a thorough sweep as well, which yielded even more surprises for the curatorial and conservation teams. "We were shocked to find 30,000 fragments of glass dating from between 1250 and 1500 under the floor of the triforium," Jenkins said, on which heraldry, detailed depictions of beasts' heads and icons of saints are painstakingly painted. This discovery offers incredible insight into the last time the space was renovated, by Sir Christopher Wren (the architect behind St. Paul's Cathedral) around 1700. Jenkins said that Wren had hired the chief carpenter's widow, Elizabeth Gregory, to oversee the work, "I love this idea that there was this husband-less woman giving orders to a bunch of men on how to build something way back then, it's a wonderful story to highlight.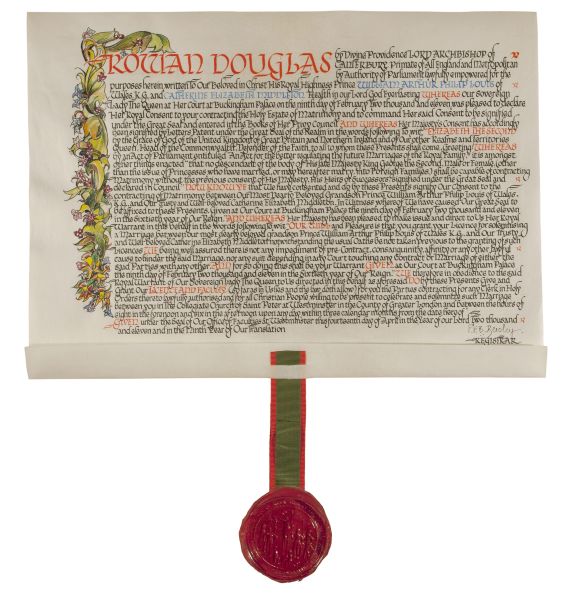 Wren's woman-led remodel wasn't the last time Westminster has had significant changes made to it, but it's close. The new tower that will lead viewers to the galleries (co-realized by two architecture firms, Ptolemy Dean and McInnes Usher McKnight) is the most significant addition to the Abbey since Nicholas Hawksmoor's west towers were completed in 1745.
But antiquarians should fear not, this new addition has been planned with the greatest deference to history. Constructed from traditional materials used in the existing church such as stone, glass, lead and oak as well as more modern materials including steel and concrete, the tower offers stunning views of the adjacent Parliament Square and Palace of Westminster.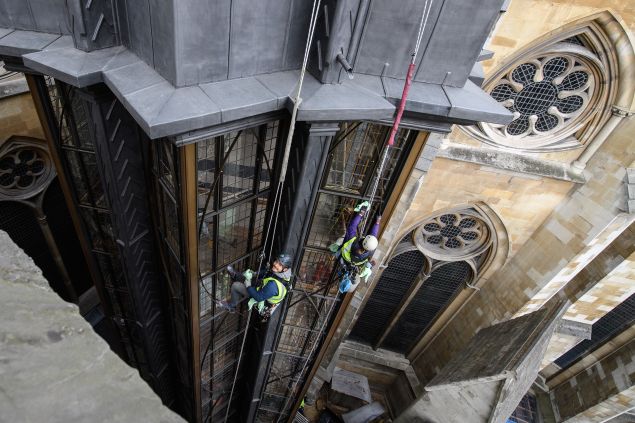 Of course, with the construction of the new tower on the Abbey's ancient grounds, there were plenty of literal skeletons in the proverbial closet to clear out. "In the footprint of the tower we found a lot of archaeological remains, as you'd expect," said Jenkins. The unidentifiable mass grave of skulls and bones were used as backfill to shore up the church's walls. "It's remarkable, but grisly," she added, noting that there will be a viewing area for visitors to catch a glimpse of the remains.
The views of the Abbey's interior from the galleries are also unique, according to Jenkins. Originally designed in the mid-13th Century during Henry III's rebuilding of the church, it's believed that the triforium was intended to house additional chapels, with a walkway that circumscribes the east of the building connecting them. From this thoroughfare, visitors can see everything happening on the main level beneath them. "We want people to associate the objects they're seeing with what's going on down there," she said, "with the vibrant life that still circulates through the Abbey today."