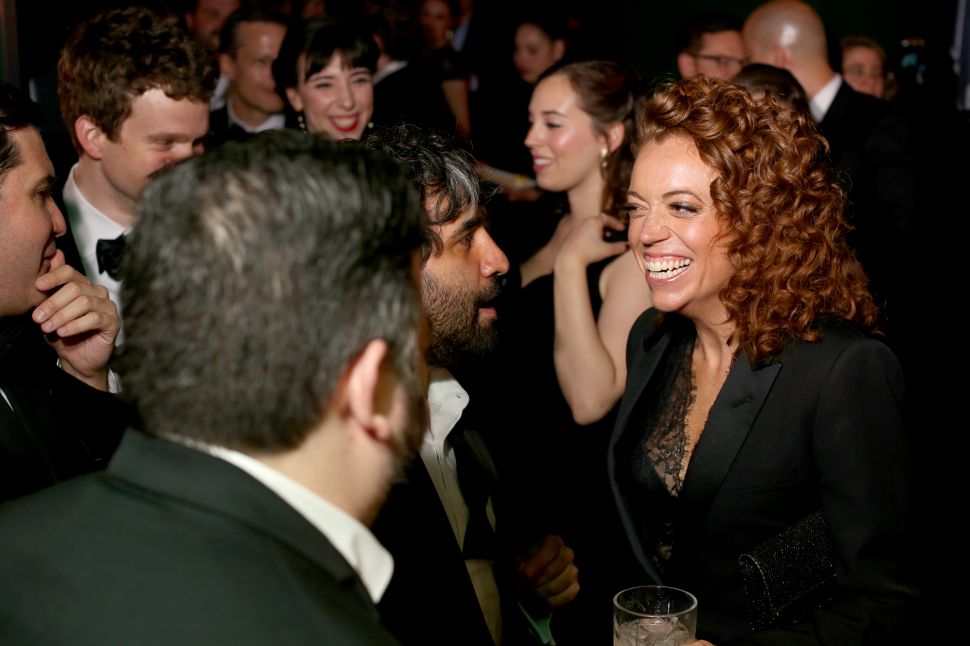 Paranoia gnawed as I posed next to a bald eagle named Challenger at The Daily Caller's "Great American White House Correspondents Dinner Party."
The gathering covered three stories of Washington D.C.'s National Union Building and was filled with 20-somethings from conservative media and the White House comms team, many awaiting their next Fox News appearance like crack fiends. As live country music belted throughout the second floor, I struggled to connect with an associate producer for Tucker Carlson Tonight, desperately hoping my fellow millennial would not leave me alone to flounder throughout the venue.
Perhaps sensing I had little to offer, he road the smell of Pizza Hut, Taco Bell and KFC wafting through the corridors, the sneer of Vice Media co-founder-turned-nationalist frontman Gavin McIness following him from point A to Z.
Having arrived in Washington, D.C. for festivities culminating in the White House Correspondents Dinner, I was searching for meaning in an industry predicated on bloodsport. A reporter for The Wrap—one who refers to friends by first and last name with a baritone boom—told me at a wrestling match in Brighton Beach, Brooklyn that attending WHCD parties was "life changing."
Watching an intoxicated partygoer slump over a Harley Davidson motorcycle, my plus one bolting for The Trump International's refuge several blocks over, I wondered if I had found Nirvana or neurosis. Though I love The Daily Caller, and wrote for the outlet in the aftermath of 2016's election, media parties themselves are lairs of monsters and self worship.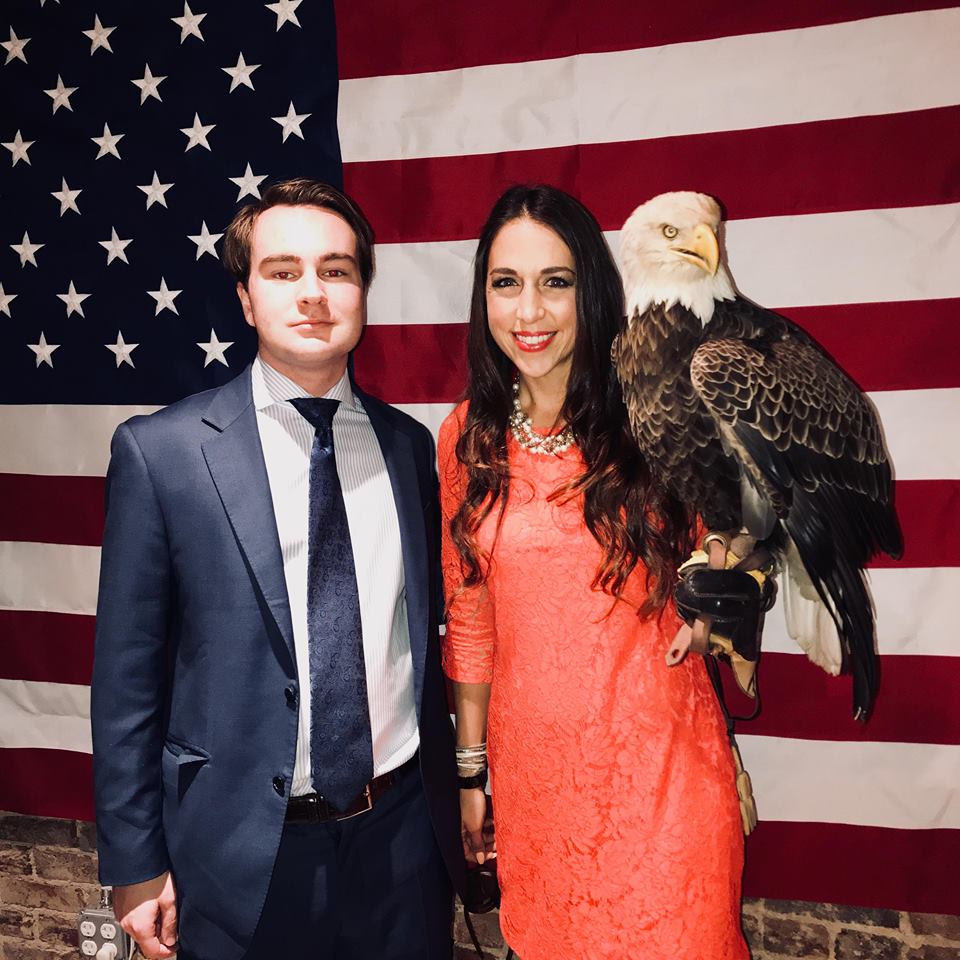 Political gatherings have distorted further in the Trump era, attracting droves of millennials under 30 who are reshaping the media industry, often with little editorial oversight. Before hitting that magic age last winter, Ronan Farrow annihilated Hollywood mogul Harvey Weinstein and sparked a social upheaval of women's empowerment.
At the Great American White House Correspondents Dinner Party, Washington Examiner's Gabby Morrongiello and CNN's Sarah Westwood courted lobbyists and Trump associates alike—both White House correspondents are in their mid-20s but have already risen to the tops of their industry. Coming off the set of Fox Business was The Daily Caller's even younger Amber Athey, who has appeared on the network frequently since breaking a story last year about MSNBC's Chris Matthew's allegedly abusive behavior toward staffers.
As the media landscape purges older reporters in favor of millennial upstarts with WordPress logins and Signal accounts, D.C.'s geography is undergoing it's own gentrification.
After enjoying tuna tartare at the Trump International with operatives who joked about it being a "safe space" for conservatives, I arrived at my hotel—The Line. Run by the same hoteliers behind Manhattan's NoMad Hotel, The Line opened last December out of a renovated church and is transforming the Adams Morgan neighborhood into a cornerstone of capital.
On the hotel's steps, towering over low-income housing and dive bars, New York Magazine's 25-year-old media sensation Olivia Nuzzi strutted alongside ousted New Yorker writer Ryan Lizza. Later that evening, both arrived at United Talent Agency's joint party hosted in conjunction with Mediaite.
Unlike the younger conservative stars from The Daily Caller WHCD party—whose "celebrity" mostly derived from Fox appearances—the millennials representing "mainstream media" built their brands off takedowns.
Having just celebrated his 21st birthday, Mediaite's Caleb Ecarma was crowded by editors all praising his slaying of MSNBC's Joy-Ann Reid—who was absent from the week's festivities after the reporter resurfaced her homophobic scribblings from a decade ago. Oliver Darcy—CNN's reporter behind veteran media titan Mark Halperin's downfall—greeted partygoers by the venue's entrance.
Though media operates as a hyper-partisan newstainment machine, with millennials turning hot-takes into cash to benefit the billionaire class, figures from both sides of the political spectrum spoke the universal language of narcissism.
At UTA's party, Stormy Daniels' lawyer Michael Avenatti—who is currently suing the president to avoid a nondisclosure agreement that the adult film actress signed before the 2016 election—courted White House advisor Kellyanne Conway, with CNN's 26-year-old White House correspondent Kaitlan Collins capturing the exchange.
The next day, following Saturday morning hangovers and brunches, the room of personalities snaked to the Washington Hilton, where drinks flowed underneath a tented canopy of orange lighting at WHCD pre-parties.
Although Deputy Attorney General Rod Rosenstein is notoriously difficult to secure an interview with, he was safe from questions about Special Counsel Robert Mueller's probe in a room filled with journalists and media figures all playing caricatures of themselves. CNN's Jim Acosta cast a Machiavellian grin my way, exclaiming "Good to see you," despite the fact we'd never met.
Past a certain point, political sides mean nothing—over the week, policy wonks at properties bankrolled by George Soros and the Koch Brothers keyed cocaine in bathroom stalls together, while intoxicated millennials for right and left-leaning outlets flashed each other Twitter DMs meant to be kept off-record.
After the actual dinner, and a controversial performance by comedian Michelle Wolf, all sides resumed partisan warfare, though the outrage didn't pick up until Sunday afternoon, when the reporters tasked with writing recaps had beaten their hangovers.
The first piece I read about the event was written by a 27 year old.