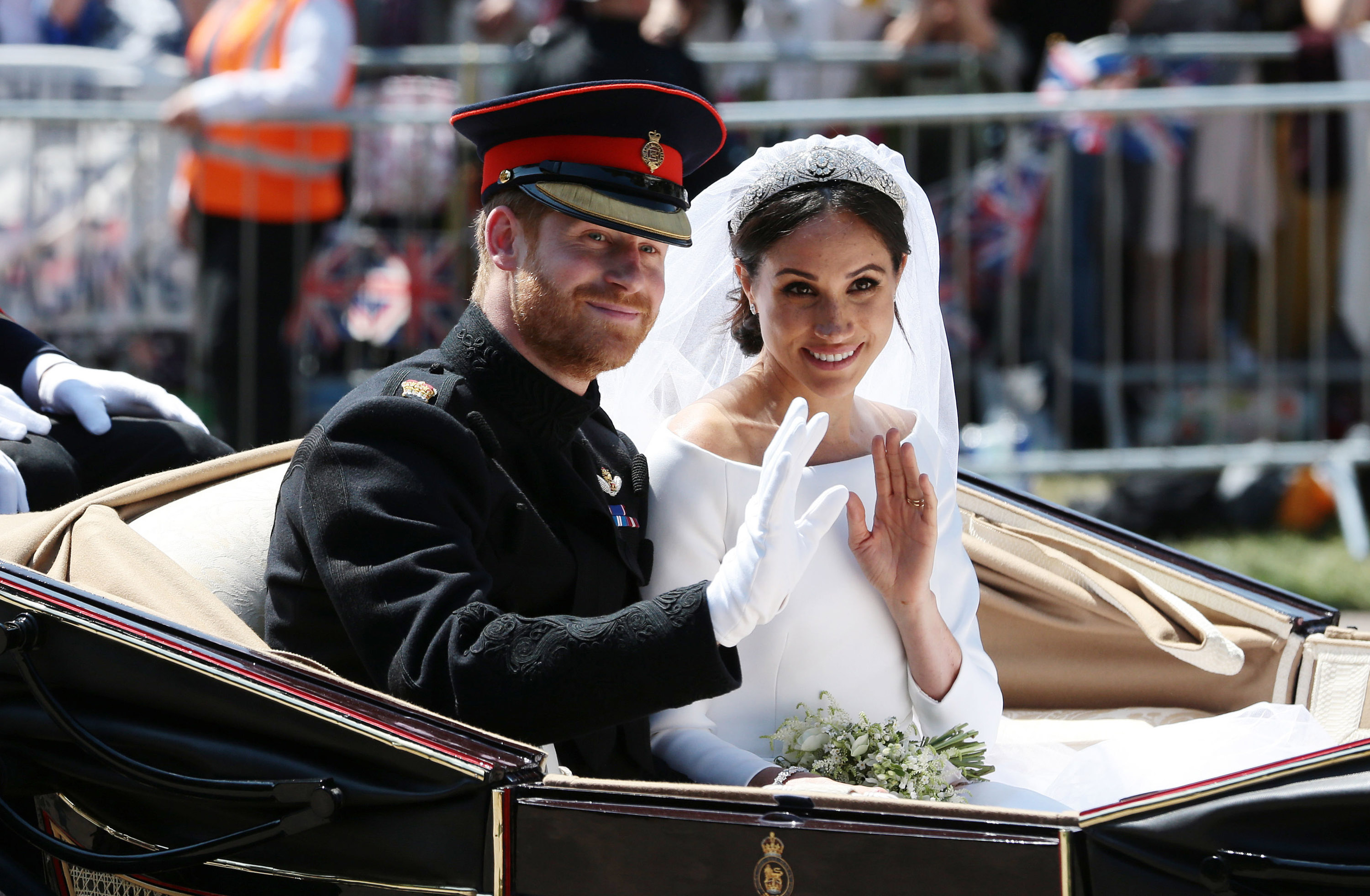 Now that Meghan Markle is officially the Duchess of Sussex, there are plenty of royal etiquette rules she has to learn. She must master the Duchess slant, wear fascinators in the evening and can no longer discuss political issues. But the most confusing royal protocol involves who she curtsies to now that she's married to Prince Harry.
First off, where exactly are these rules coming from anyway? 
Interestingly enough, not from The Rules, the '90s self-help book where Markle got dating advice before meeting Prince Harry. Instead, Queen E detailed the complicated directions in the document "Precedence Of The Royal Family To Be Observed At Court" in 2005, to clarify where Camila stood. They were later updated in 2012 after Kate Middleton joined The Firm. They must be followed at official events and formal dinners. While Markle must curtsy to anyone who outranks her, the presence of her royal husband changes things up.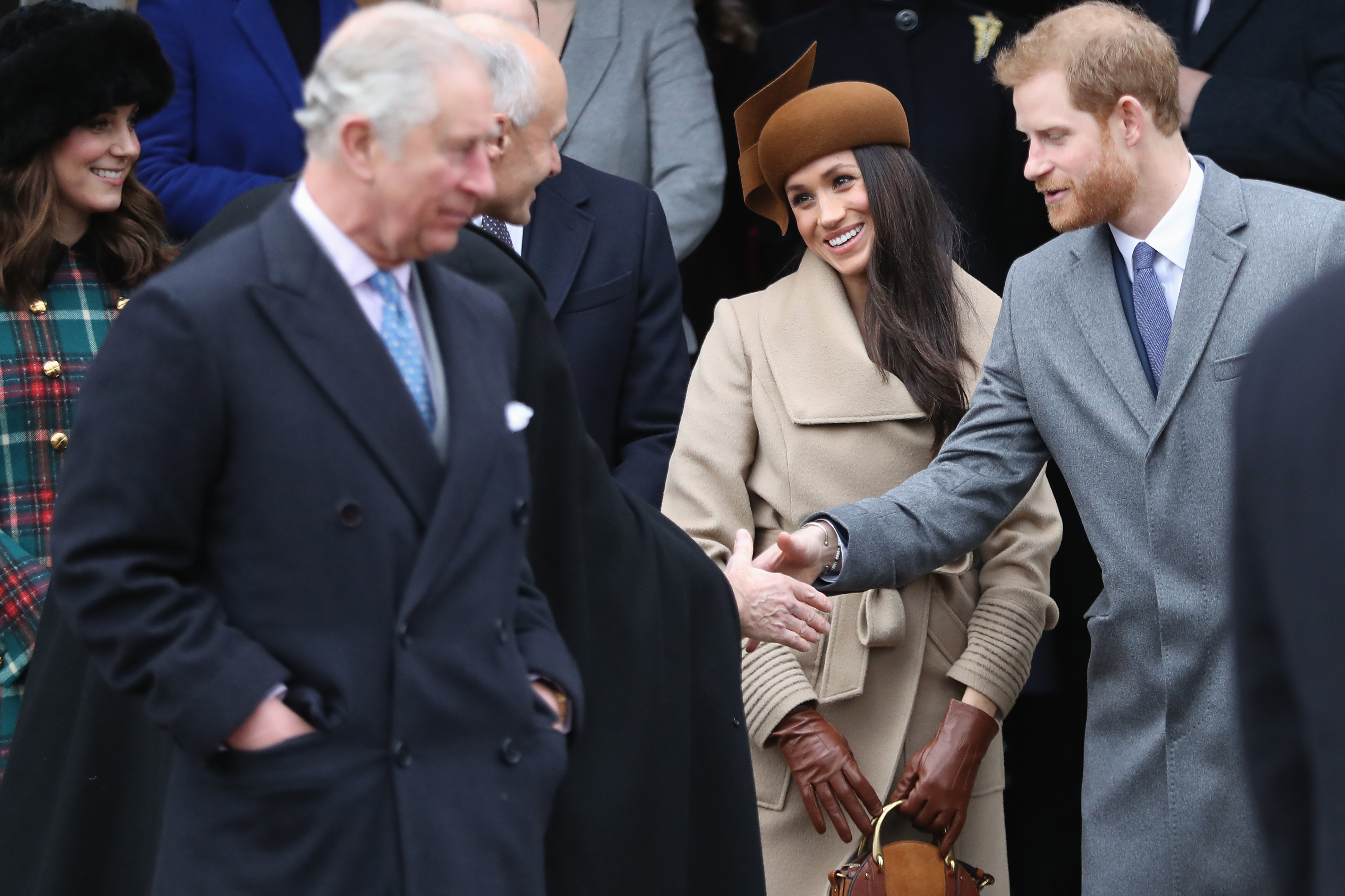 Does Meghan Markle have to curtsy to Queen Elizabeth?
Of course, even at her own wedding.
What about Prince Phillip?
Yes.
Oh yes.
Yes, her too.
Kate Middleton? 
Yep.
Prince William?
Uh huh.
Why?
Because like everyone else so far, they outrank her.
What about the Blood Princesses?
Yes.
Wait, who are the Blood Princesses?