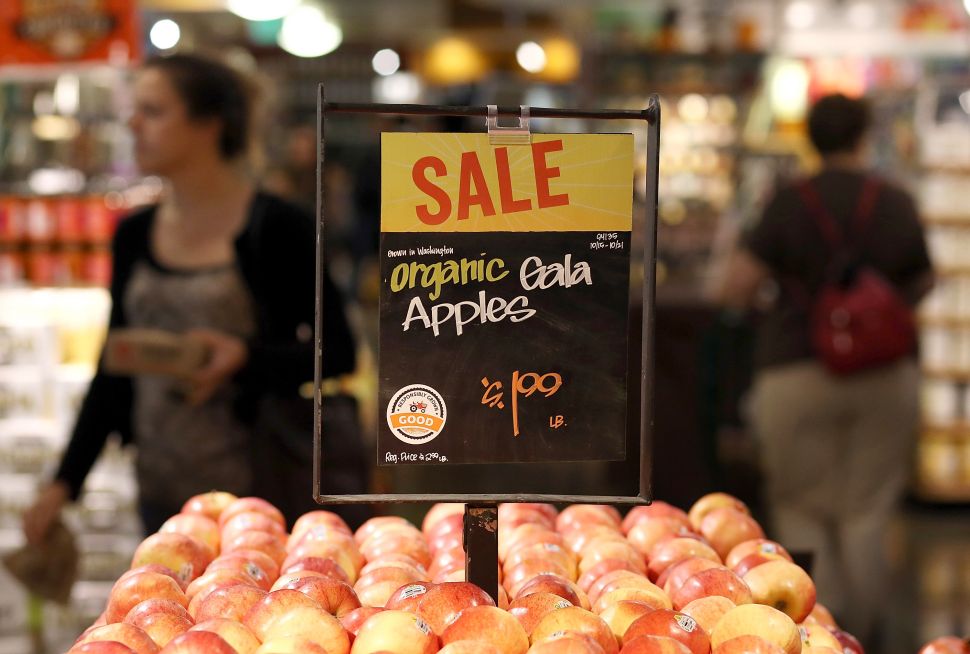 Starting today, Amazon Prime members can get an extra 10 percent off of hundreds of already discounted items at Whole Foods Market, plus weekly discounted items, the grocery chain announced on Wednesday morning.
The discounts are immediately available at Whole Foods stores in Florida and will expand to stores nationwide this summer.
Rotational deals in Florida stores this week include $6 for two bags of KIND granola, $2 off organic strawberries per pound, half-off cold brew coffee at Allegro coffee bars and so on.
To get the new discounts, Prime customers can either enter their membership-associated phone number at checkout or sign in on Whole Foods' mobile app to generate a code to scan.
Grocery discounts are Amazon's latest addition to the series of new Prime benefits to justify the recent price hike on Prime membership, ranging from car-trunk delivery to children's book subscription delivery. The move also plays into Amazon's broader effort to make Whole Foods more affordable.
"We're thrilled for Whole Foods Market to be part of the Prime experience," said Whole Foods CEO John Mackey in the news release. "By offering greater discounts on sale items, and exclusive deals like $10 off a pound for sustainably-sourced, wild-caught halibut, launching savings for Prime members is an amazing opportunity to bring our industry-leading quality standards and delicious food to more customers at a better price."
Since the grocery chain's acquisition in August 2017, the company has slashed the price up to 30 percent on over 100 items at Whole Foods and introduced one- and two-hour delivery options in select cities in Texas and Ohio.
More importantly, the new discounts will attract some 40 percent of While Foods customers who are not yet Prime members, according to Morgan Stanley estimates. One analyst at the bank told The Wall Street Journal that grocery discounts "can go a long way toward justifying Prime membership… even at $120 a year."
"Our vision is that every day Prime makes your life better, easier and more fun, and shopping at Whole Foods Market with exclusive deals and savings is all of this and more," said Cem Sibay, Amazon's head of Prime program, in a statement.