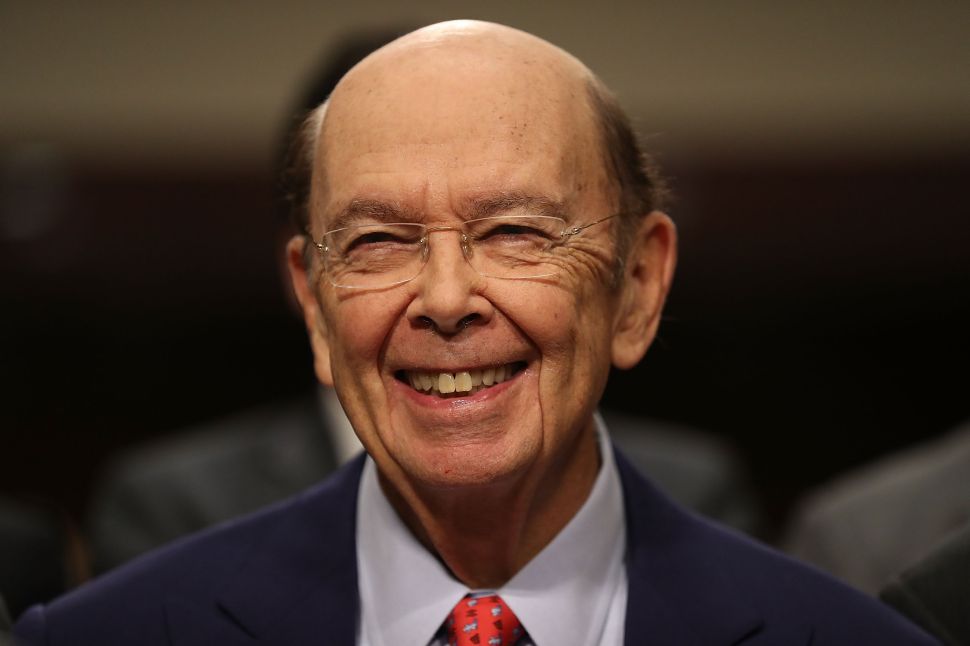 On Monday, U.S. Commerce Secretary Wilbur Ross updated the public on the progress of trade negotiations with China at the National Press Club in Washington. But one argument he made about China's discriminatory restriction on U.S. imports sort of backfired.
When answering a question about trade disputes, Ross claimed Beijing has many "non-science-based restrictions" that are tailored to keep American goods out of China. One example, he said, is American beef.
"[During] one of the meetings where they raised the problem of the so-called 'mad cow' problem, I pointed out to them that both the president and I eat quite a lot of American beef, and other than the fact that we are in public office, there's no signs of mental instability as a result," Ross said.
When a Washington reporter for The Toronto Star posted this part of his address on Twitter, the internet burst into laughter.
"Maybe not the ideal pitch," one person responded.
"So, I assume the Chinese cancelled their order of Trump Steaks?" tweeted another.
The "mad cow" problem Ross referred to is a decade-old import ban and the lingering effect still puts American beef at a disadvantage in China's beef market.
In early 2004, China banned all beef imports from the U.S. after a cow in Washington State was diagnosed with mad cow disease. (The USDA claimed the cow was imported from Canada, which China also banned beef imports from.)
Mad cow disease, or bovine spongiform encephalopathy (BSE), is a transmissible, fatal disease affecting the central nervous system of adult cattle. The disease-causing organisms reside in the infected animal's nervous system tissue and are resistant to heat from cooking.
Although it was not uncommon practice for countries to halt food imports due to concerns over food-related diseases (Japan and Europe banned beef imports from Britain in 1994 after an outburst of mad cow disease in the country), it took China much longer than other countries to re-open the gate.
Last year, China finally lifted the 14-year ban as part of a trade deal hailed by the Trump administration. But the re-entry is limited to small beef strips that are meant for stir-fry rather than large steak cuts.
But the competition is no longer the same.
In 2003, American imports accounted for two-thirds of China's beef supply. But, over the 14 years without American beef, the Chinese have turned to alternative imports from Australia, New Zealand and Brazil, which have since dominated the market in the beef-scarce country.
American beef is also significantly pricier in China's supermarkets, due to the 12 percent tariff. In contrast, China imposes only a four percent tariff on beef from Australia and New Zealand, thanks to favorable trade terms with these two countries.