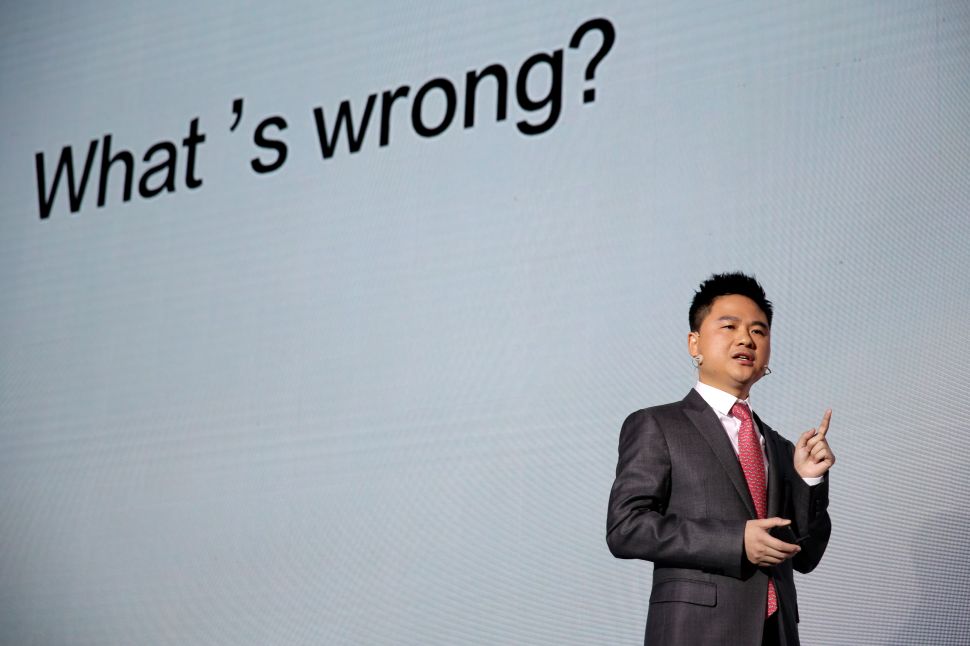 China's top tech players' greatest fear has come true.
Due to a tech supply ban imposed by the Department of Commerce last month, ZTE, China's second largest telecom equipment maker which also sells smartphones in the U.S., has suspended its main operations and sent thousands of factory workers on vacation.
"As a result of the Denial Order, the major operating activities of the company have ceased," the company said in a filing on Wednesday.
On April 16, the Commerce Department issued an order to prohibit all U.S. companies from selling components and technology to ZTE  after it found out that ZTE had been shipping goods to Iran and North Korea in violation of a set of U.S. sanctions.
According to estimates by Chinese tech media, ZTE sources about a third of its components from U.S. companies like Qualcomm and Intel. Because American companies are ZTE's sole source of chip supply, the ban prompted immediate panic within the company. On the same day of the Commerce Department notice, ZTE, a $20 billion company, suspended trading of company stock on Shenzhen Stock Exchange. Almost a month in, trading still hasn't resumed. 
To speed up core tech development at home, the Chinese government is in the middle of raising a massive fund (up to $200 billion) to support chip research for local companies.
But ZTE needs a faster fix.
On Sunday, the company submitted a request to the Commerce Department in hopes to reverse the supply ban. Under the regulations of the Bureau of Industry and Security, an agency under the Commerce Department, companies under penalty don't have the administrative right to appeal.
But, in the ZTE case, the bureau granted the company an opportunity to submit additional evidence for reconsideration, Observer has learned.
ZTE sells smartphones in the U.S. through various carrier partnerships. According to Counterpoint Research, it owns about 12 percent of the U.S. smartphone market, primarily in the affordable phone sector. ZTE is the only Chinese company so far that has built a meaningful presence in the U.S. It's the fourth largest smartphone manufacturer in the U.S. behind Samsung, Apple and LG.