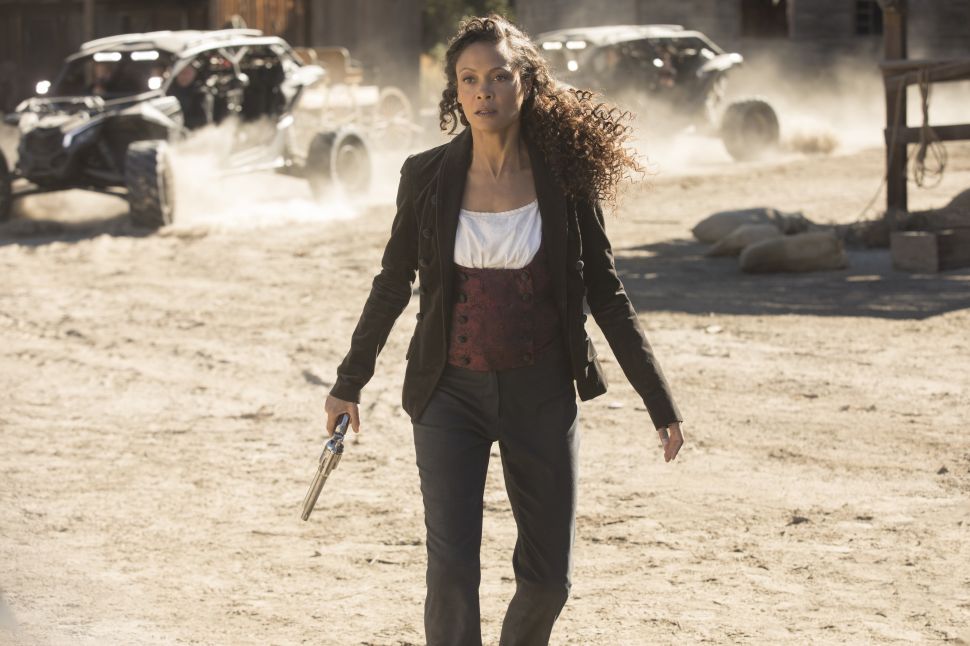 We've reached the halfway point of 2018, so just as we did for movies, it's time to rank some of the best television shows that have aired so far this year (spoiler: there's been a lot of great TV).
There's no carefully plotted out scientific method to these rankings, just a reflection of opinion. So if your favorite series didn't make it onto this list, just know that we probably hate it and you're stupid for liking it. Also please note that the era of Peak TV has small screen devotees drowning in high-quality content, so it is impossible to watch everything. That is, unless you renounce all other worldly ties and social connections while eschewing life's responsibilities completely, a point at which I do not yet find myself (though check back in six months).
With those caveats out of the way, let's take a look at the seven best TV shows of 2017 (so far).
*Spoiler Warning*
7. Brooklyn Nine-Nine (Fox—>NBC)
What a whirlwind Brooklyn Nine-Nine has been through recently.
Never a massive ratings draw, Brooklyn Nine-Nine has been living season-to-season for a few years now, and in mid-May, Fox decided to finally cut ties with the show after five successful but relatively niche seasons. Thanks to a fast-acting fan campaign and savvy business sense, however, NBC swooped in to rescue the series within 24 hours. Executive produced by Michael Schur, Nine-Nine now belongs to the same comedy lineup as Schur's fantastic The Good Place (more on that in a moment).
All of the behind-the-scenes drama may have overshadowed what was very likely Nine-Nine's best overall season. Though initially viewed as Andy Samberg's big post-SNL move, the cop comedy has developed a deep bench of contributing players over the years. Teamed together, the cast and showrunner Dan Goor have made one of television's most consistently enjoyable and high-floor offerings.
Diaz's coming out as bisexual was handled perfectly; Jake and Amy's wedding delivered the feels; Terry is always entertaining; and the more of Captain Holt and Gina together, the better. This is a good show that TV fans should be quite pleased to have back for at least one more season.
6. Westworld (HBO)

Count me as one of the viewers who is on board with most of the changes Westworld has undergone in season two.
Though the mind-bending sci-fi drama still enjoys its game of plot twist peek-a-boo, Westworld has largely pulled back on the unsolvable puzzle box mysteries of its rookie run in favor of character-centric arcs. Maeve and Dolores have been at the forefront as they represent the best and worst of humanity, respectively, while we've even been given a redemption story of sorts for older William. Ford's return adds a little extra muscle to the proceedings, and all in all, it's been an enjoyable season with some memorable set pieces and likable curve balls.
But should HBO be worried about its $100 million heir apparent to Game of Thrones?
Season one averaged 1.82 million live viewers. Season two has dipped to 1.59 million live viewers, a 13 percent drop from what was previously one of the biggest series on television. HBO has yet to release any of its Live + 7 Days data and around 80 percent of season one's total viewership came from such metrics, so we're a ways away from this being a problem. But it's fair to wonder if the extended 16-month break between seasons dampened fan excitement.
Westworld is still performing quite well overall for the network—Big Little Lies averaged just north of one million live viewers—but with such an enormous price tag, the network might have been hoping for more, especially with a third season en route. Not every show needs to be a cultural phenomenon, but both Game of Thrones and The Walking Dead saw its audience grow year-over-year for multiple seasons; GoT's viewership is actually still growing.
Let's check back in once we have more information. For now, enjoy the stretch run of season two.
5. Barry (HBO)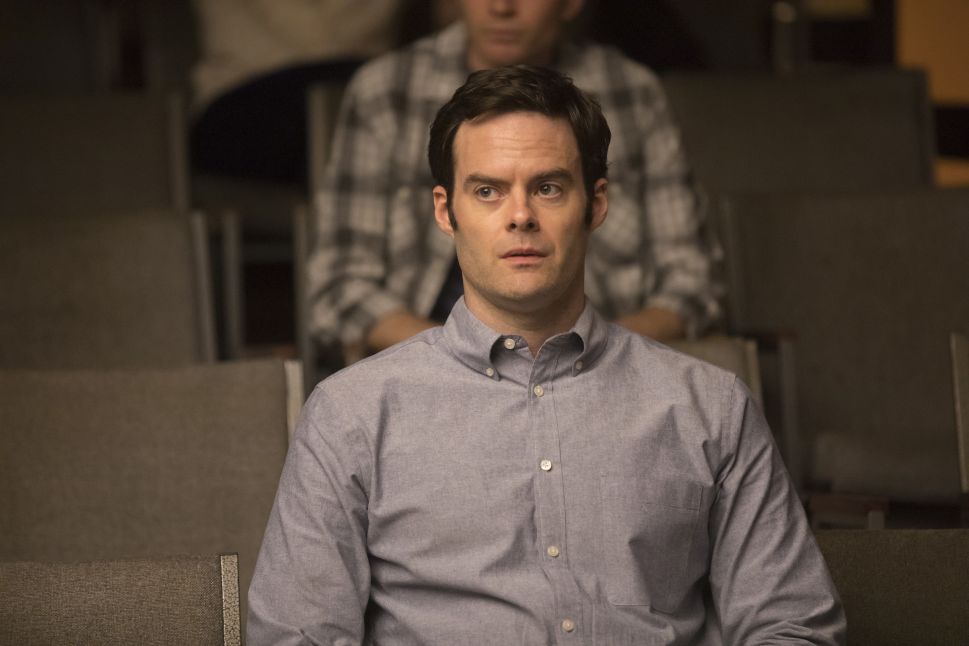 Barry was the rare first-year show that got better and better as it continued. Credit this to creators Alec Berg and Bill Hader (who also stars) as they began to move away from out-right humor into something far darker while still providing levity and release.
The duo proved to be bold storytellers, quickly burning through significant plot that easily could have been stretched over multiple seasons. Instead of milking the innately bizarre concept—Hader plays a depressed hitman who wants to become an actor in Los Angeles—for all the comedy it's worth, the story quickly finds other avenues to travel down that are equally hilarious and compelling. From the motley crew of Chechen mobsters to Barry's idealized fantasy life, we are given ample laughs and glimpses into a broken soul.
Viewers expecting to see some combination of Hader's famously outlandish SNL characters may be disappointed to see a more subdued version of the actor here, but fans of quality TV with interesting lead characters will celebrate his barely restrained performance in Barry.
4. The Good Place (NBC)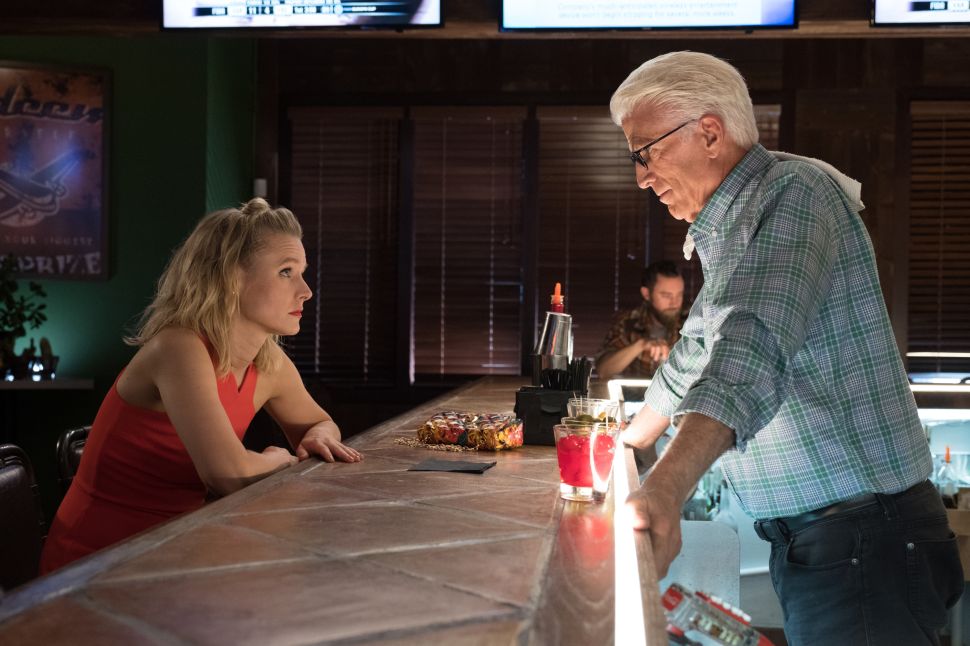 The Good Place is just two short seasons into its run and is already on pace to go down as one of the best sitcoms in recent memory; we're rapidly approaching Parks & Rec territory here, people.
Similar to Barry, you would think the concept of The Good Place—a woman finds herself accidentally placed in Heaven after she dies and attempts to fake being a good person to avoid detection—might not be sustainable over the long haul or overused as a singular story engine. Concerns over The Good Place's longevity only grew (though in delightful fashion) when it was revealed at the conclusion of season one that they were all actually in The Bad Place.
But the show's sophomore effort was nothing short of brilliant, upending our expectations and finding a bevy of new ways to stretch the concept (including a truly hilarious montage of every memory-wiping re-set). A show that pontificates about philosophical morality with explorations of aristotelianism, utilitarianism, deontology and existentialism has no business being this silly and hysterical. But thanks to incredibly clever writing and a great main cast (Ted Danson continues to be a national treasure), everything The Good Place has tried thus far has worked.
3. The Handmaid's Tale (Hulu)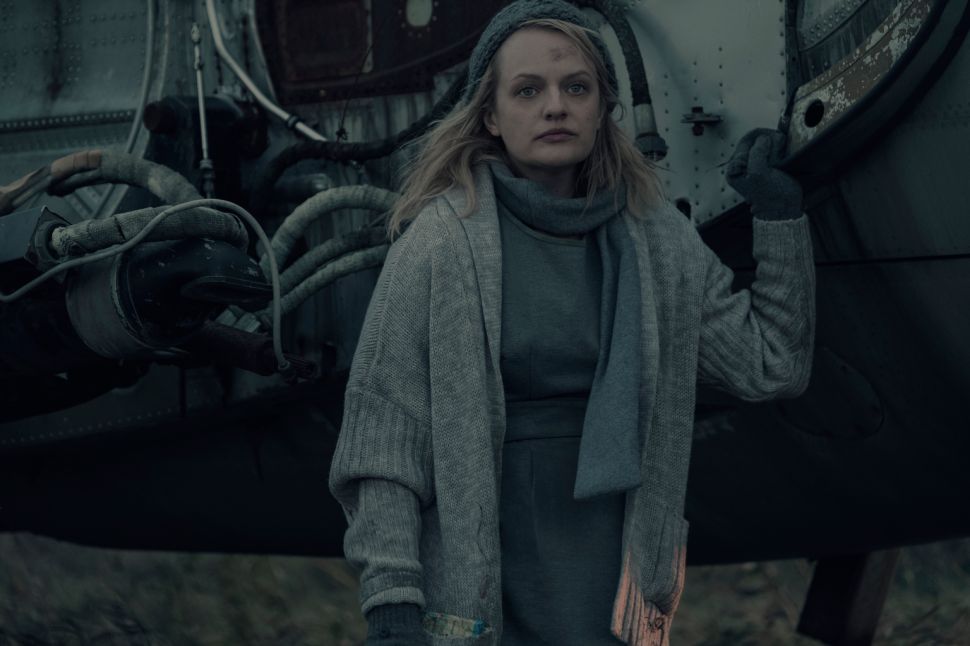 Oh Handmaid's Tale, how off-putting and depressing your constant stream of violence and all-around awfulness can be, but alas, I cannot look away.
Despite the weighty material and punishing story, Hulu's breakout dystopian drama remains one of the very best shows on television, a weekly Must Watch. Maybe it's the frighteningly relevant socio-political and gender imbalances that make this drama so compelling, maybe it's star Elisabeth Moss' gripping portrayal as a survivor of unspeakable horrors, maybe it's the fascinating world-building. More likely, its some combination of all three and more that powered The Handmaid's Tale to win the streaming industry's first-ever Best Drama award at the Emmys last year.
As Netflix plays catch-up, for once, the question now is if the series can repeat? The Emmys should see a deep field in the Best Drama race, but if The Handmaid's Tale can finish out its second season in similar fashion, it stands a good chance at going back-to-back.
2. The Americans (FX)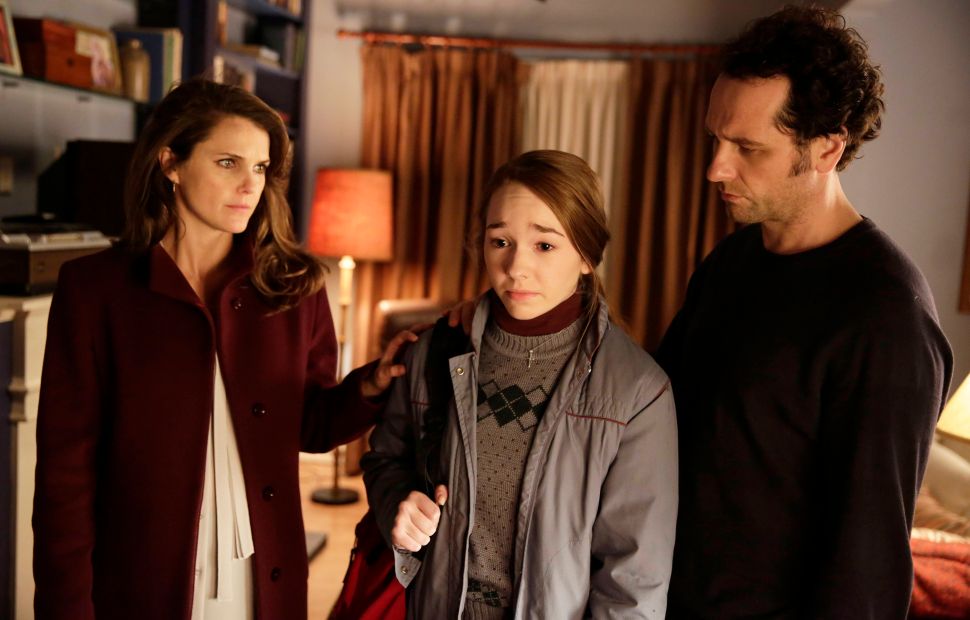 The Americans is the most criminally under-watched show of the last 10 years.
Outside of a shaky table-setting penultimate season, The Americans is the rare series that has gotten better in every one of its outings. That just doesn't happen, nor is it common for a network to keep such a little-watched and under-recognized show on the air for more than half a decade. But FX is not you average network and CEO John Landgraf is not your average executive.
It's become common to describe FX as the HBO of basic cable, and much of that goodwill has to do with Landgraf's ability to develop impressive original programming and support the type of niche shows that might not make it onto the air otherwise. That trust paid off with The Americans' final season, a beautiful and haunting conclusion that reminds you that the bill always comes due.
If there aren't multiple Emmy nominations for season six this year, I may riot.
The Americans always covered a lot of ground—good people doing bad things in the name of their country, the dynamic between relationships and politics, our familial responsibilities, love—but managed to synthesize each major theme into one stellar last run. Two weeks later, and I'm still grappling with the crushing series finale that saw the Jennings family torn apart, likely forever.
Bravo on a great show.
1. Atlanta (FX)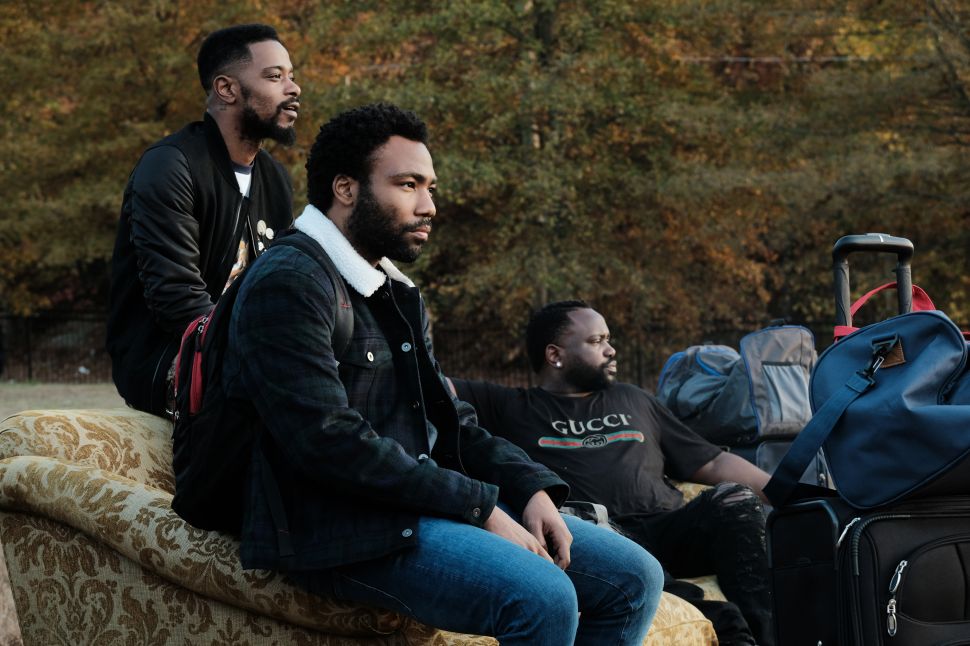 Where to begin?
On paper, Atlanta shouldn't work as a TV series, a fact that creator Donald Glover knew all too well when he basically lied to FX to get the show made in the first place. Atlanta is weird and non-linear and jarring—far from "commercial."
But two seasons later, it's abundantly clear that the cross-platform auteur and his team of creatives have concocted something unlike anything else on TV.
No other show on air does more with less as Atlanta packs its short run time with layer upon layer of meaning and metaphor. Glover, ever the forward-thinker, maximized the show's potential this year by placing himself in the background and letting the experimental narratives and increasingly beloved supporting characters take center stage. Season two lets Zazie Beetz's Van and Brian Tyree Henry's Al shine in standalone episodes, while the disturbing "Teddy Perkins" episode has stayed with me for months.
No one is saying the things that Glover is saying about race, wealth and America and doing the things that Atlanta somehow manages to do. That's why it's the best TV show of 2018 so far.