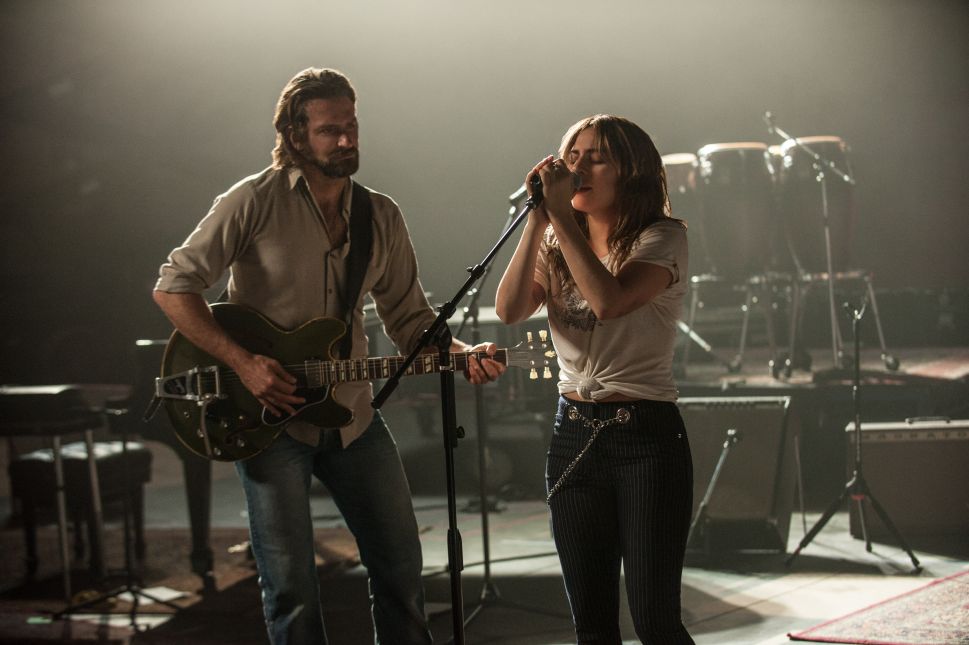 By the time 2018 comes to a close, moviegoers will have been treated to nine superhero films, nearly 20 pictures that qualify for franchise status and a whole slew of additional one-off big budget blockbusters. No wonder Film Twitter is crowded with people decrying Hollywood's seeming lack of imagination and originality. But the perception of the film industry as an all-consuming sequel maker devouring every last box office dollar it can is inaccurate.
Earlier this morning, Amazon Studios released a full trailer for Beautiful Boy, an intimate film that explores meth addiction and recovery through the dynamic between a loving father (Steve Carell) and a struggling teenager (Timothée Chalamet). Not only does the picture look great, but it's also a reminder that smaller scale and more personal artistic endeavors are still out there for those who want it.
In fact, over the next six months, cinephiles have more than a dozen non-franchise films and potential awards contenders to look forward to that don't contain a single superhero cape or genetically modified dinosaur in sight. Let's run through them in order of release date.
Sorry to Bother You (July 6)
I've seen Sorry to Bother You and will lay out my full thoughts closer to its release. But for now, all I'll say is that this may be the best movie of 2018. It's wickedly smart, devilishly laugh-out-loud hilarious and completely and utterly batshit insane. I loved it.
BlacKkKlansman (August 10)
Spike Lee movies always drum up clear curiosity, even if his filmography has been a bit hit-or-miss. But based on the trailer for BlacKkKlansman, Lee could have a serious awards contender on his hands. The movie is based on the true story of African-American detective Ron Stallworth who infiltrated the local chapter of the Ku Klux Klan and eventually became the head of the chapter.
If that doesn't grab you, then absolutely nothing will.
Crazy Rich Asians (August 17)
Based on the acclaimed worldwide bestselling novel of the same name, the film features an international cast of stars in what looks to be a stylish and culturally relevant rom-com.
We've long since learned that money can't buy love, but it certainly can throw a wrench into your love life when you discover that your longtime boyfriend is, well, crazy rich. Just give us cool cars, snappy one-liners and a heartwarming message and we'll be good to go.
White Boy Rick (September 14)
It's fair to say that the McConaaissance has considerably cooled since the actor's stellar 2012-2014 run that saw him star in Mud, Magic Mike, Dallas Buyers Club, The Wolf of Wall Street, True Detective and Interstellar. Since then, Matthew McConaughey has appeared in a string of disappointing would-be franchises (The Dark Tower) and underwhelming prestige bait (Free State of Jones, Gold).
But White Boy Rick, based on the true story of Richard Wershe Jr. who became the youngest FBI informant in history at the age of 14, could shoot the star back to the top. A talented and deep cast chewing on a meaty story under the direction of Yann Demange ('71)? Yeah, count me in.
Bad Times at the El Royale (October 5)
Writer/director Drew Goddard has quietly pitched in on some of your favorite projects of the past few years including NBC's The Good Place, The Martian and the young cult classic The Cabin in the Woods. For his second feature-length directorial effort, Goddard has collected a bevy of stars (Jeff Bridges, Cynthia Erivo, Dakota Johnson, Jon Hamm, Chris Hemsworth) to tell a darkly comic tale about redemption and sin. There's going to be murder, betrayal, chaos and laughs.
But more importantly, we are 100 percent here for Cowboy Chris Hemsworth.
A Star Is Born (October 5)
The previous two big screen versions of A Star Is Born were both nominated for Oscars, so Bradley Cooper's take on the story has historical precedent on his side. But if that weren't enough to start generating Academy Awards talk, the powerful trailer most certainly is.
Cooper, making his directorial debut, teams with Lady Gaga in this retelling that will feature original music from the international pop star.
First Man (October 12)
Film fans are waiting with bated breath for First Man as it comes from wunderkind filmmaker Damien Chazelle, who has somehow already produced two Best Picture nominees (Whiplash, La La Land) by 33. But can Chazelle thrive outside of the musical genre (barring any tap-dancing-on-the-moon from Ryan Gosling's Neil Armstrong)? And am I crazy to think that Interstellar's trailer was better than First Man's?
I'll still be at the theater opening weekend, but there's a lot of pressure on this one to live up to expectations.
Beautiful Boy (October 12)
Already crying.
Now my co-workers are looking at me funny.
Dammit, Beautiful Boy. Look what you've done to me.
Overlord (October 26)
As has become customary for many Bad Robot Productions releases, no marketing material has yet been released for the J.J. Abrams-produced Overlord. Once thought to be the next film in the Cloverfield franchise, Abrams has since confirmed that Overlord is its own creation. Original sci-fi concepts are a risky gambit in Hollywood, but can over-perform when executed properly (see: A Quiet Place).
Overlord takes place on the eve of D-Day, with U.S. paratroopers dropping behind enemy lines to infiltrate a small village. However, once there, they soon realize that the Nazi's have been experimenting with supernatural forces to win the war.
Any film that combines my two favorite things—science fiction and Nazi killing—can have my money.
Bohemian Rhapsody (November 2)
[Reads about all the behind-the-scenes dysfunction that eventually led to original director Bryan Singer being fired…]
[Watches underwhelming first trailer that just mashes up Queen's greatest hits without giving us any real insight into Freddie Mercury…]
[Crosses fingers.]
Please be good, please be good, please be good.
Widows (November 16)
There's just a stacked amount of talent involved in this one.
From director Steve McQueen (12 Years a Slave) and a script co-written by Gillian Flynn (Gone Girl) comes what looks to be a gripping tale of four women left in crippling debt by their deceased criminal husbands. But these widows are going to forge their own path forward in what could be the best thriller of the year. It stars Viola Davis, Elizabeth Debicki, Michelle Rodriguez, Cynthia Erivo, Liam Neeson, Colin Farrell, Robert Duvall, Daniel Kaluuya, Lukas Haas and Brian Tyree Henry.
I assume McQueen just took out an ad in Variety and waited for the stars to come to him.
Welcome to Marwen (November 21)
Inspired by the phenomenal 2010 documentary Marwencol and based on a true story, Welcome to Marwen is either going to be a fantastic game-changer or an ambitious concept that doesn't quite coalesce. Director Robert Zemeckis (Forrest Gump, Back to the Future) has more than earned the benefit of the doubt, though his recent output (Allied, The Walk) hasn't connected as hoped.
Either way, it's clear that Steve Carell is going to have a fantastic 2018 between this and Beautiful Boy.
Mary Queen of Scots (December 7)
All you need to know is that it stars Margot Robbie and Saoirse Ronan. That should be more than enough to pique your interest.