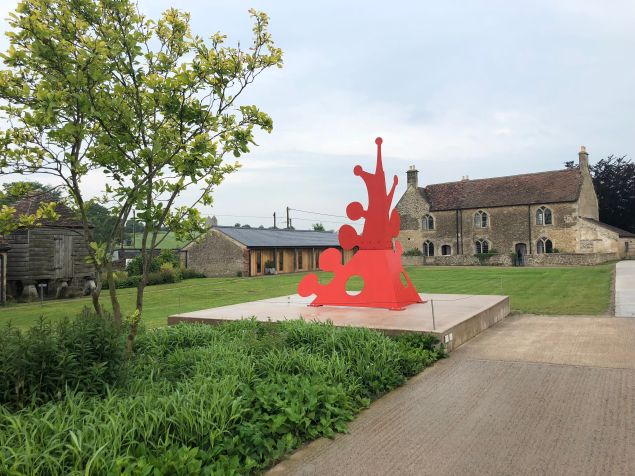 We've been told a lot about what Old MacDonald had on his farm but not once did anyone mention his potentially amazing collection of Picassos. There are, however, plenty of other folks out there that cultivating contemporary art alongside cows and corn, creating hybrid spaces that double as not only productive farms but also cultural silos. We've found some of the world's most bucolic sites where art and agriculture meet in beautiful harmony. Though off the beaten path, they're the ultimate destination for any art devotee.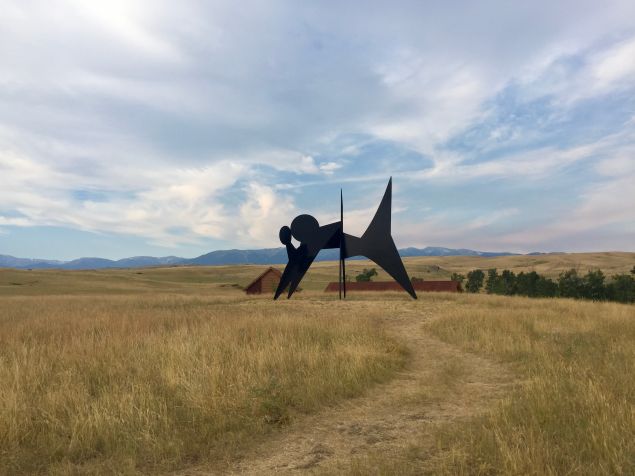 Roughly two hours north of Yellowstone National Park and just a steep six-mile drive up the dirt road from the only other attraction in Fishtail, Montana—the Cowboy Bar and Supper Club—you'll find Tippet Rise. It's one of the newest contemporary art and sculpture centers in the U.S. Located on a still-working 10,260-acre sheep and cattle ranch that was once the private residence of Modernist landscape painter Isabelle Johnson, the farm opened to the public in 2016 after current owners Cathy Halstead, a painter herself, and her husband Peter, a classical pianist, purchased it.
Along with herds of sheep and thickets of sagebrush bushes, seven monumental sculptures by big-name artists such as Alexander Calder, Mark di Suvero, Stephen Talasnik, Patrick Doherty and the design firm Ensamble Studio dot the land, all set against picturesque views of the snow-capped Rockies.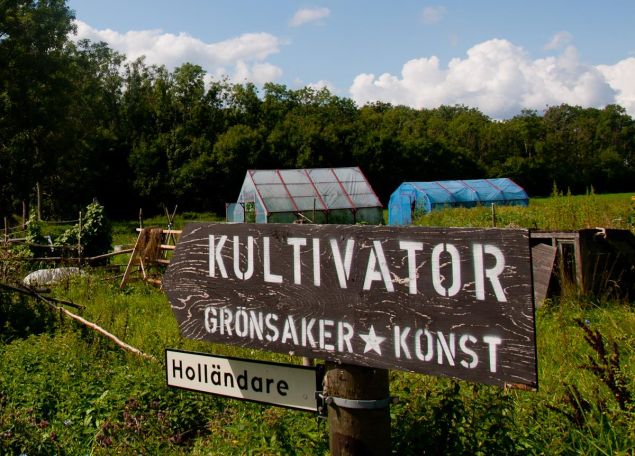 In the rural village of Dyestad on the island of Öland off the southeast coast of Sweden, Kultivator blends organic farming with visual art by initiating socially engaged projects with the help of visiting artists and the surrounding agricultural community. Founded by in 2005 by artists Mathieu Vrijman and Malin Lindmark Vrijman and farmers Maria Lindmark and Henric Stigeborn, the experimental co-op has developed nearly 40 exhibitions on topics like environmental sustainability and ethical food production. They've shown these creative and education shows over the world, such as in "Partake, Ruminations on Art and the Culture of Food" in San Francisco in 2006 and the 2015 food and refugee workshop "Table of Plenty" held in Berlin.
In Öland, Kultivator operates out of a dairy farm complete with two dozen cows chicken, ducks, sheep and horses where more than 80 artists, researchers and farmers have visited over the years to create new work and collaborations.  
Dutch art collectors and patrons Cees and Inge de Bruin fell in love with the idyllic Alentejo region of southwestern Portugal after their first visit 40 years ago. In 2006, they finally decided to put down some roots by starting their own vineyard on the microclimatized slopes of Vidigueira, where winemaking dates back to Roman times.
Using a few of the ancient techniques passed down for centuries there, the estate now offers some of the best wines in the region while simultaneously presenting some of the most cutting-edge art in their extensive on-site gallery space from the family's personal collection. Exhibitions change every few months and feature works ranging from emerging artists like Trisha Baga and Gareth Nyandoro, to more established names such as William Kentridge and Marlene Dumas.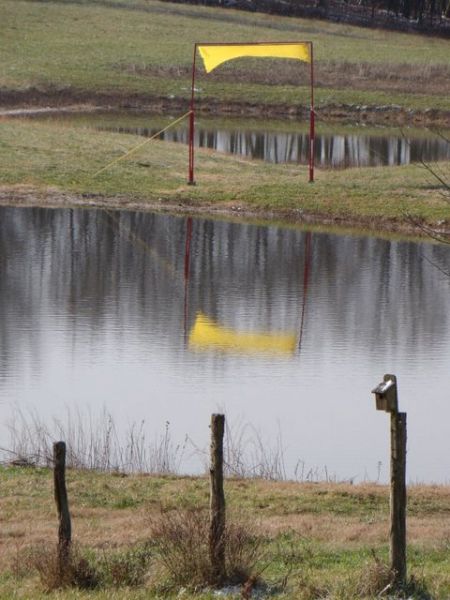 An hour's drive east of Nashville in the quiet hills of Woodbury, Tennessee, Yellow Bird Artscape is equal measures functioning farm, wildlife sanctuary and contemporary sculpture park. Started in 2002 by Vanderbilt University philosophy professor David Wood, the grounds offer 175 acres of thicketed hiking trails dotted by site-specific installations such a Lily Erb's series of geometric sculptures that guide visitors to a meditation center, as well as Silvan Laan and Emily Thomas's collaborative earth work, "Virgo Rising," that charts the star formations on the land from the Spring 2016 equinox, when it was created. On the farm, goats and a friendly barn cat keep artists and writers company during Yellow Bird's flexible residency programs.
Nestled in the hedgerowed hills of the Somerset farming region in southwest England is the latest outpost of the internationally renowned, blue-chip mega dealer Hauser & Wirth. Iwan and Manuela Wirth, the Swiss husband and wife power-duo behind the gallery, snapped up the 18th-century Durslade Farm in 2014, then in a state of disrepair after nearly a century of disuse. The existing compound comprised of a farmhouse, stable, cow sheds, piggery and threshing barn have now been transformed into exhibition galleries, offices, a bookshop and gift shop by the Paris studio, Laplace. Visitors can also dine at the gallery's on-site restaurant, where an ever-evolving menu boasts charcuterie galore from animals raised right on the farm.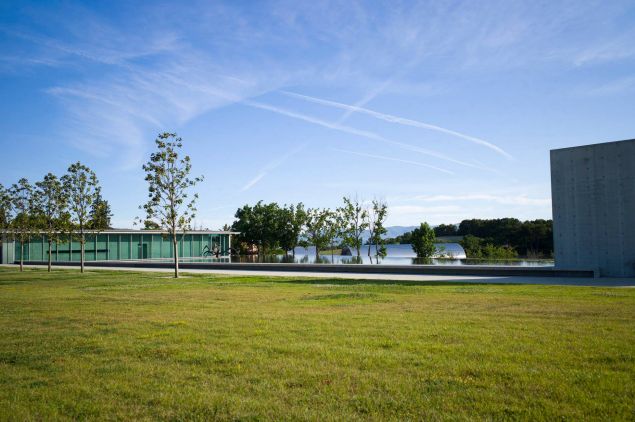 Just 20 minutes north of Aix-en-Provence, Château La Coste is a rolling 500-acre estate boasting biodynamic vineyards and a preternaturally lush garden of designer fruit, vegetables and roses. In and around the starchitect-designed buildings and luxe on-site hotel you'll also find yourself overwhelmed by an overgrowth of art from some of the most recognizable names of the last 100 years—Fernand Léger, Louise Bourgeois, Damien Hirst and Tracy Emin just to name a few.
The grounds continue to sprout new works as well—each year an artist is invited to choose a place in La Coste's provencal landscape that speaks to them to create a work that will live there permanently, resulting in a two-hour-long wooded art walk that winds through the estate.