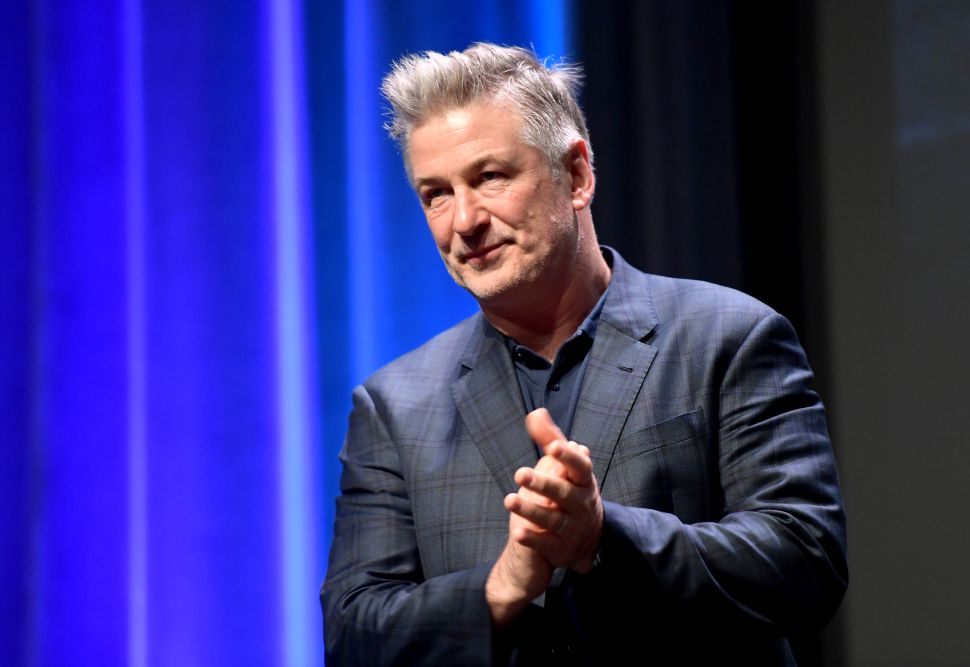 Earlier this month, Alec Baldwin appeared on Howard Stern's radio show where he emphatically stated that he would absolutely beat Donald Trump in a presidential race should he decide to run in 2020. The comments were just another chapter in a long-running war of words between the actor—who won an Emmy last year for his portrayal of Trump on Saturday Night Live—and the President of the United States.
Today, we can add another.
Several organizations, including Stand Up America and Defending Democracy, have launched Trump Crimes Watch, a new campaign intended to spotlight guilty pleas and indictments in Robert Mueller's investigation and to educate the public on its developments. To kick things off, Baldwin shared a video in which he lays out the crimes, guilty please and indictments that have already resulted from the investigation into potential ties between the Trump campaign and the Russian government.
In the video, the actor—who has never been shy about sharing his political opinions despite never holding public office—points to Trump's comments about pardoning himself and compared it to the actions of a "dictator" and "king."
[protected-iframe id="28b56ad623ada7a81fbed3b741d24410-35584880-125099115″ info="https://mic.com/videos/embed/8159″ width="640px" height="480px" frameborder="0″]
"Trump is claiming he has 'absolute' power to pardon himself and his aides," Baldwin said in reference to one of Trump's tweets from early June.
This is hardly new ground for Baldwin, who has been taking shots at the Commander in Chief for months. Back in December, he urged Americans to contact their member of Congress in regards to the ongoing Mueller investigation in a video with Mic.
It wouldn't be surprising to see Trump respond to Baldwin's latest efforts, as the president has never refrained from entering the fray against him before. Back in October 2016, Trump slammed the actor for his work on SNL.
In March of this year, the president once again took aim at the actor.
Get your popcorn ready, folks, We could be in for another round of verbal sparring between these two.