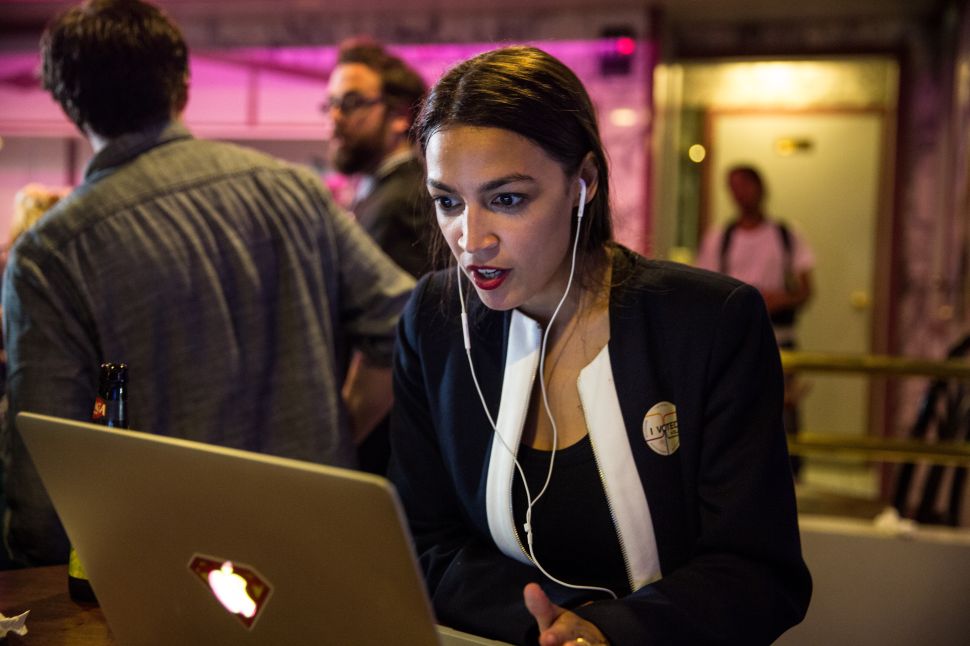 Alexandria Ocasio-Cortez may have won in Brooklyn and Queens, but Silicon Valley should also watch out for her.
The 28-year-old first time candidate in New York's 12th district (who was working as a bartender a year ago) defeated 10-term incumbent Joe Crowley in yesterday's Democratic primary.
There are many reasons why Ocasio-Cortez's campaign was unprecedented: She was a young woman of color and democratic socialist who campaigned on a platform of abolishing ICE, banning assault weapons and securing Medicare and higher education for all.
But one of the less discussed aspects of Ocasio-Cortez's campaign could have a big impact on the tech industry if she wins November's general election.
Ocasio-Cortez is one of the few candidates who's called for antitrust action against Facebook and Mark Zuckerberg. She also wants America to have aggressive privacy regulations similar to Europe's GDPR.
The millennial firebrand unveiled this aspect of her campaign in April, to coincide with Zuckerberg's congressional testimony.
Ocasio-Cortez's "privacy bill of rights" would prevent corporate overreach which compromises users' privacy.
"It is time we set some ground rules around personal data" to "protect people from signing ALL their rights away to play FarmVille," she tweeted at the time.
Pundits began re-sharing these social media missives last night as Ocasio-Cortez's victory became assured.
And since her initial tweets, the calls for increased data privacy in America have grown even louder.
Most notably, the California Data Privacy Act was introduced in May and is likely headed to the ballot in November. It would impact anyone in the state who uses the internet.
This bill would require businesses to have a "clear and conspicuous link" on their website's homepage titled "Do Not Sell My Personal Information." The link would take users to a page where they can opt out of having their data sold or shared.
Businesses would also be required to disclose the categories of information they have on users—such as home addresses, employment information and characteristics such as race and gender.
Facebook and Google don't totally lose under the proposed law: they would still be able to collect user data for ad targeting.
Greg Sparrow, senior vice president and general manager at risk mitigation consulting firm CompliancePoint, said the Data Privacy Act and Ocasio-Cortez's victory prove consumers are fed up with their data being exploited.
"There's an awareness in the United States that hasn't traditionally been there," Sparrow told Observer. "The U.S. has been really behind when it comes to data privacy, but the problem's not going away."
While state laws like the California act certainly help the cause, Sparrow expressed hope that Ocasio-Cortez could make this a national issue if she gets to Congress.
"Applying it as a consistent regulation across the board on the federal level would simplify things," he said.
It's also a consumer problem, however. Zuckerberg's Senate testimony was a good start, but Sparrow said everyday internet users also need to keep pushing on these issues.
"Keeping it top of mind in the news cycle and the minds of consumers is key going forward," he said. "They need to remember that if you're not paying for the service, you are the service."
Ocasio-Cortez definitely has her work cut out for her on privacy. But hey, she's already surprised us once.