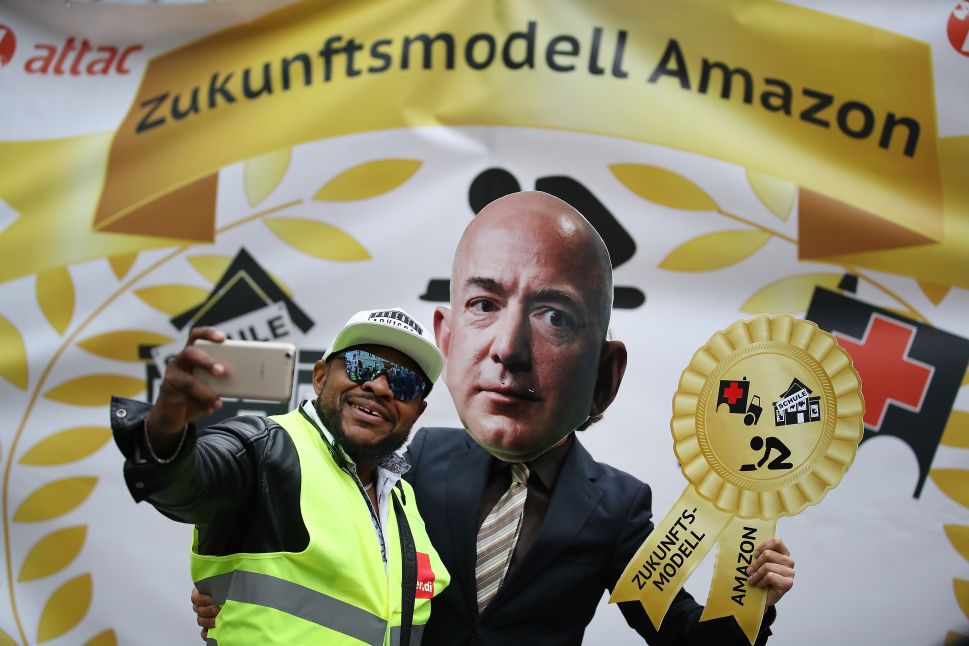 What's it like to work for the world's richest man, Jeff Bezos? The recent series of media exposés about Amazon's harsh working conditions in some of its warehouses have largely painted the company's image as a brutal sweatshop. But to what degree is this true regarding the company overall?
A two-year study of 1,045 U.S. Amazon employees by Kununu, a Vienna, Austria-based employer rating site, found that Amazon's workers are actually a lot happier with their employer than most outsiders think.
Of the 18 workplace-related dimensions Kununu surveyed, Amazon's employee satisfaction rate exceeds the national average in 12 categories, most notably in gender equality, diversity, career development, compensation and company culture.
By internal comparison, employees are most satisfied with Amazon's gender equality practice (rated 3.99 on a 0-5 scale) and least satisfied with leadership support (3.35) and communication (3.34), although both categories surpass the national average.
Amazon also surpasses its two biggest rivals, Walmart and Target, in most of the 18 categories. Amazon's ratings beat Walmart's in all categories, except safety and accessibility, and exceed Target's in 10 categories. (Walmart's scores were based on 1,772 employee reviews. Target's were based on 552 reviews.)
On the other hand, Amazon slightly lags behind the national average in job security, management's attitude toward older employees and working condition. Provided Amazon's well-known rigorous disciplines and high work expectations, these findings are not too surprising.
"Amazon has the goal to be the Earth's most customer-centric company. What some describe as a fast-paced environment is the very way CEO Jeff Bezos and other company leaders focus on defining clear goals and helping their managers meet them," Johannes Prüller, Kununu's head of of global communications, told Observer.
"The thing that stands out at Amazon is that their obsession with customer satisfaction can be seen across all company levels," he added. 
"If [the management team] see you working hard, they do reward you. Basically, working hard is what will help you to advance," an Amazon employee said in a report to Kununu.
Workplace conditions have drawn increasing public attention as Amazon nears the date to reveal the location of its second headquarters (HQ2), which will hire thousands of new employees.  Observer has previously reported that the robustness of the local workforce is playing a critical role in Amazon's selection process.
The good news for Amazon is that employees' approval rating of the company seems to be on the rise. Averaged over the past two years, 58 percent of Amazon workers said they would recommend the company to a friend; this rate went up to 66 percent in reviews submitted over the past 12 months and 72 percent in the recent six months.
Kununu has no financial or business relations with Amazon, Prüller confirmed.