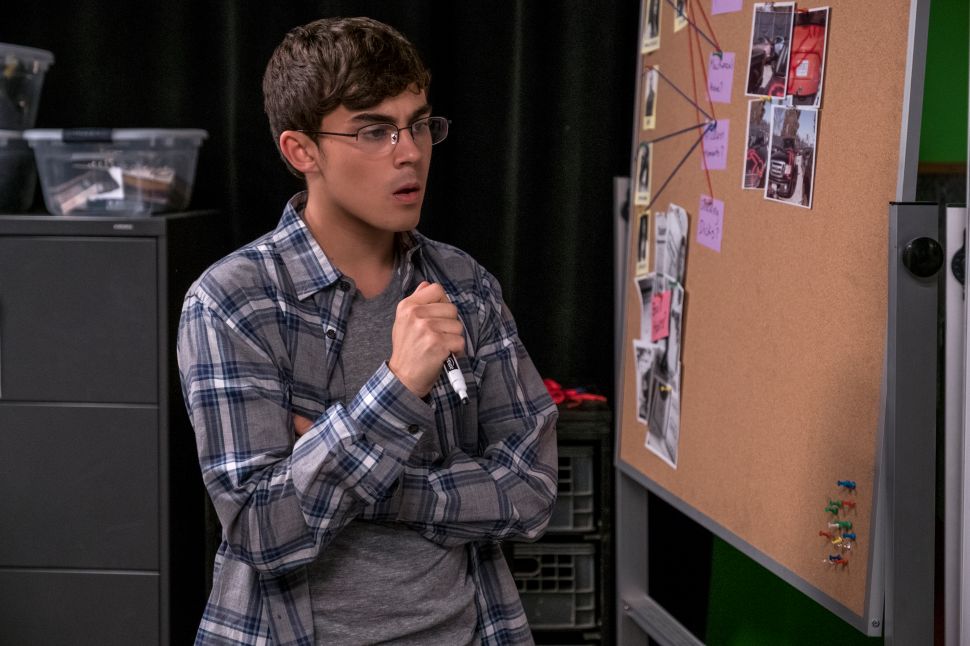 Netflix's true crime mockumentary American Vandal arrived in September 2017. While some thought it would amount to little more than dick jokes, it proved itself to be far more.
Yes, American Vandal orbits one central mystery—who spray-painted penises on 27 cars in a high school's faculty parking lot—from which the show extracts a lot of dick jokes (If there is a Guinness World Record for dick jokes per scene, American Vandal certainly shattered it, and if no such category exists, it should). But beyond the crude humor, American Vandal also managed to tell a touching story about perception versus reality and living up to other's expectations. In its own unique way, the show crystallized what it's like to be young in the social media age.
And it worked like gangbusters; the eight-episode season became an immediate phenomenon with #WhoDrewTheDicks trending on Twitter and writers producing predictive deep-dive think pieces galore. At 97 percent on Rotten Tomatoes, American Vandal stands as one of Netflix's most highly-rated originals.
This is why the streamer's announcement that it had renewed the series for a second season was met with widespread skepticism. How could the story continue? Can you catch lightning in a bottle twice? Why not just let it be as is?
But co-creators Tony Yacenda and Dan Lagana and showrunner Dan Perrault told Vulture that the show's audience is in for something new.
Perrault noted that the second season is a "completely different genre" and the story takes place at a different school and revolves around a new crime.
He continued, "And we're drawing from different true-crime documentaries. The first [season] was Serial structurally, and visually it was closest to Making a Murderer. This year, we're not abandoning those references completely, but we want to create a new aesthetic."
What sources might the creative crew be drawing from to establish that new aesthetic and structure?
The trio site The Jinx, Shadow of Truth, Errol Morris and Thin Blue Line as direct influences on season two. That's an eclectic group that should make for an interesting look this time around.
Season two will see the return of Peter Maldonado and Sam Ecklund as they document a new crime at a private Catholic high school as part of a senior project. Sadly, Jimmy Tatro's fan favorite Dylan Maxwell will not be back, though that's probably for the best if Netflix wants season two to stand on its own.
No release date has been announced.