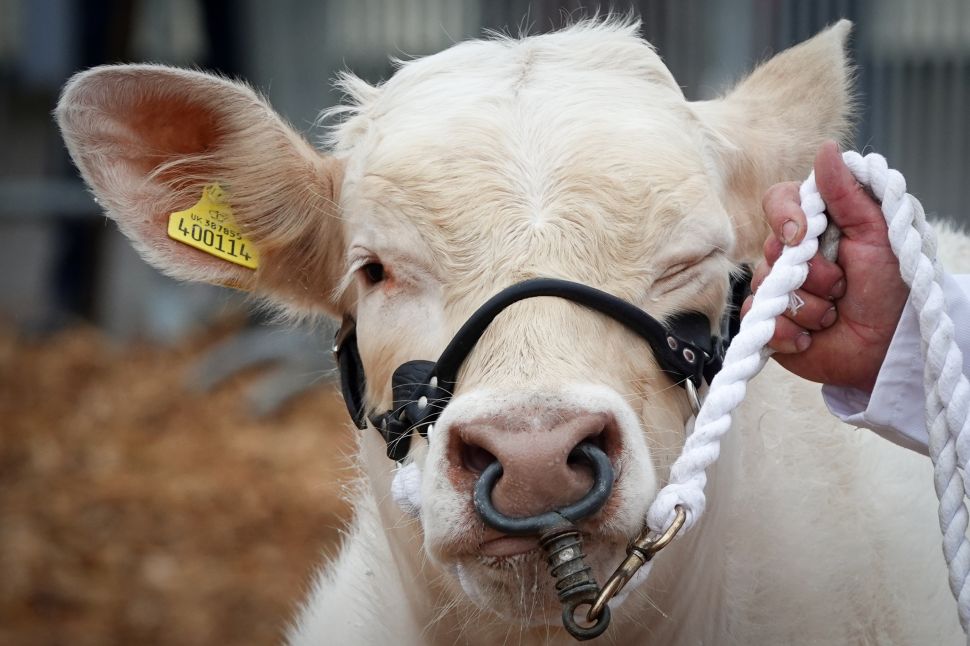 The fashion industry is undergoing an unexpected disruption.
As health-conscious Millennials increasingly shift their diets away from red meat, ranchers are raising fewer cows, and therefore producing less cowhide for the leather industry.
No one feels the pain more acutely than the industry's pickiest leather buyers who refuse to settle for lower-quality hides. Hermès International, for example, is already complaining about a shortage of high-quality cowhide, which it uses to make the famous Birkin and Kelly handbags.
Lower-end leather goods makers are feeling the impact, too.
Alan Dungey, owner of Auburn Leathercrafters, an Auburn, N.Y.-based leather goods company which primarily sources heavy native steer, a type of thick hides, said it has gotten more and more difficult to find quality leather at a good price in the past three to five years.
"Because leather is a commodity, the demand of hide is redirected to where more money is being paid for it. So it has driven the leather price up," Dungey told Observer.
"The fact that people are shifting to a healthier diet with less beef is certainly one aspect of the declining quantity of cowhide. At the same time, because only 15 to 20 percent of all cowhide meets the standard for A-grade, the amount of top-quality leather has also gone down." he added.
Although Americans have been eating more meat in recent decades, according to the World Resource Institute, the share of beef in the mix has been on a steady decline. (Most of the meat consumption increases have come from chicken.) Between 2004 and 2015, Americans ate nearly 20 percent less beef, per a 2017 study.
In particular, consumption of veal, meat of calves mostly younger than one year of age, has dropped faster than the overall beef consumption, largely as a result of rising awareness of animal rights among young people, said Dan Mathews, a spokesperson for PETA (People for the Ethical Treatment of Animals).
This is what really affects luxury leather makers, because many of them exclusively use calfskin to make bags and accessories.
This is not to say a shortage of quality leather is a global problem. In Italy, for example, calfskin maintains a strong supply because Italians still eat a large amount of veal, Mathews said.
Also, in many cases, the market for animal leather isn't entirely tied to meat consumption. Many exotic animals, such as crocodiles, ostriches and giraffes, are raised and hunted exclusively for their skin.
Thankfully, calves are not one of them—at least in the U.S.
"Because a calf can only produce a small amount of skin, it's not profitable to raise a calf just for its skin when there's no demand for its meat," Mathews explained.