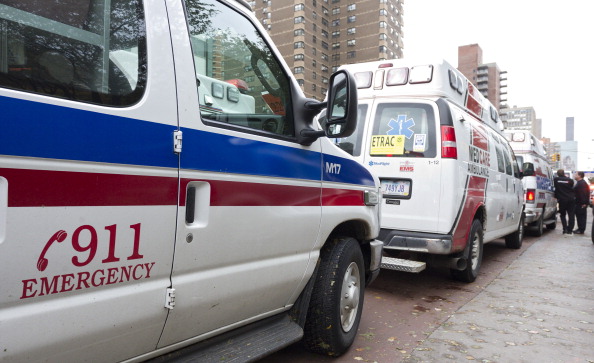 Apple is bringing 911 into the modern era.
The company announced today that a new feature in iOS 12 will automatically share iPhone users' locations with emergency services when they call 911.
"Communities rely on 911 centers in an emergency, and we believe they should have the best available technology at their disposal when every moment counts," Apple CEO Tim Cook said in a statement.
Available to all American users, the service improves on Apple's existing Hybridized Emergency Location (HELO). That program, launched in 2015, uses cell towers and Wi-Fi access points to determine a 911 caller's approximate location.
The new system will use technology developed by Apple and emergency communications startup RapidSOS to share the user's exact location with emergency services.
Three former chairmen of the Federal Communications Commission—Tom Wheeler, Dennis Patrick and Julius Genachowski—are investors in RapidSOS.
Only the responding 911 center will be able to privately access the location of a caller—and that's the only information they can retrieve from a user's iPhone.
That small bit of data can also only be used for emergency purposes. The communications are encrypted end-to-end, so once the emergency call is completed 911 centers can no longer access location data from the caller's iPhone.
So fear not, privacy-conscious users: Apple won't be sending your phone's full slate of data to an emergency response team.
Apple's work improving 911 is sorely needed. The emergency response system was first used in 1968, and most of its infrastructure is left over from the age of landlines.
But in recent years, about 80 percent of the 240 million 911 calls made annually have from mobile devices. Without access to a phone's location data, it's much harder for first responders to accurately pinpoint the site of an emergency.
This delayed communication has real-life effects: regulators estimate that improving response times by just one minute could save 10,000 lives every year.
The FCC is also working to reform America's 911 infrastructure. The agency has mandated that all mobile carriers allow 911 centers to identify a location within 50 meters of a person 80 percent of the time by 2021.
Apple claims its iOS location services can already do that today—even in dense, urban environments.
So while its attempts to fix Siri and the television industry are admirable, Apple's work in emergency services could be its most impactful yet.