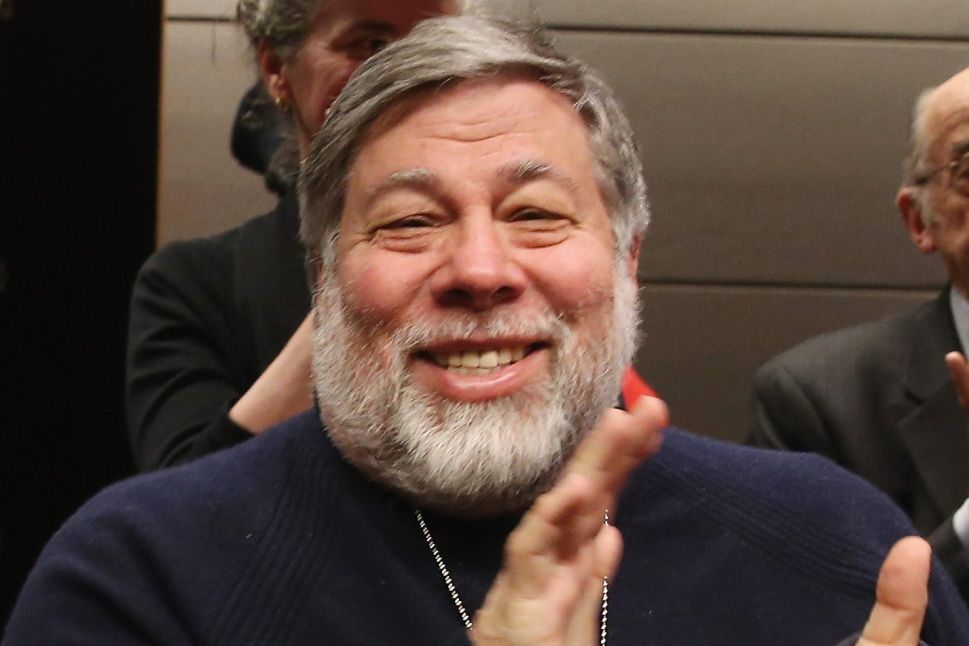 Steve Wozniak, "the other Steve" who co-founded Apple with Steve Jobs in 1976, recently dumped most of his Bitcoin holdings (probably when Bitcoin price was near its peak). But that wasn't because he had lost faith in the digital currency.
On the contrary, Wozniak is a firm believer in Bitcoin over any other type of digital token.
"I believe so much strongly in mathematics and purity and science… Bitcoin is mathematically defined. It's pure. There's no human and company run in it. To me, that's natural and more important than human conventions," he told CNBC on Monday at the Money 20/20 event in Amsterdam, Netherlands. "Only Bitcoin is pure digital gold… All the others tend to give up some of the aspects of Bitcoin—for example, being totally decentralized and having no central control. That's the first one they have to give up to try to have a business model."
Wozniak bought Bitcoin in late 2016 when it was just $700 as an experiment. But when Bitcoin surged to nearly $20,000 in late 2017, he felt it was too confusing to stay in the game. Having witnessed the internet bubble pop in the early 2000, Wozniak knows from experience that it isn't wise to measure the value of Bitcoin with dollars yet.
"There is a huge amount of interest in [Bitcoin] right now, but things aren't going to change that rapidly. That's what the internet bubble was about," he explained. "I never invested in Bitcoin. I was actually a little worried when the price went up. I said to my self, 'Wait a minute. I only wanted to buy Bitcoin as an experiment. That's always my purpose. I'm not an investor.'"
Now, Wozniak keeps just one Bitcoin and two Ethereum tokens. Ethereum is a blockchain-based platform similar to Bitcoin's underlying system but with more flexibility for developers to build custom applications. Wozniak said he bought Ethereum when he recognized its strong attribute as a platform, rather than a currency.
"Platforms tend to grow, because they have got millions of people working on developing applications," he explained.
In February, Wozniak revealed that he had lost seven Bitcoin in a fraud not long before he cashed out most of his holdings. However, Bitcoin wasn't to blame.
"Somebody bought them from me online through a credit card, and they cancelled the credit card payment. It was that easy! And it was from a stolen credit card number, so you can never get it back," he said at the time.
Since its epic crash in January from a nearly $20,000 high, Bitcoin has been fluctuating in price between $6,000 and $9,000 (so have other mainstream cryptocurrencies) due to regulatory and industry signals.