In the month since permanently ponytailed pop star Ariana Grande and SNL comedian Pete Davidson have made their relationship public, there have been matching tattoos, enough social media flirting to rival Grimes and Elon Musk on Twitter, song odes and a reported $93,000 engagement ring.
So it wasn't surprising when Grande started sharing uploads that alluded to the pair moving in together in New York. Actually, it was probably the least shocking of anything that's happened with the two over the last month, including Davidson's new bunny ears ink—he already had to sit in that chair for a while, covering up the tattoo he had of his ex Cazzie David. Maybe he should have a chat with Zayn Malik, though there's really no fixing a true head tat.
https://www.instagram.com/p/BjaMCELnB9G/?hl=en&taken-by=petedavidson
Anyway, Grande and Davidson took a break from inundating each other's Instagram comments and to do a very typical couple ritual, also known as furniture shopping for their new apartment. Well, they were at über pricey Restoration Hardware and now it's come out that they're moving into a $16 million condo, but it's medium normal.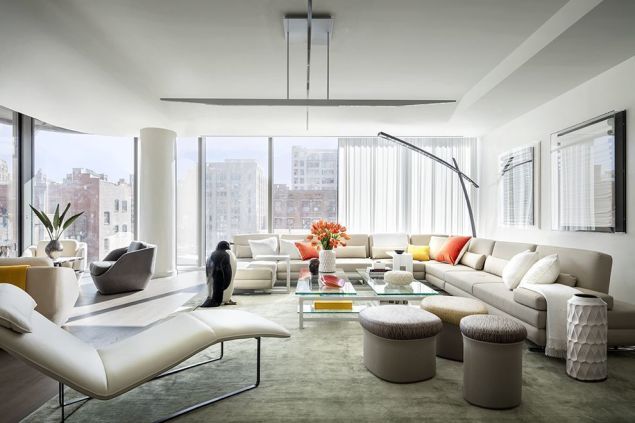 The recently engaged duo are living in a glassy perch in a Zaha Hadid-designed West Chelsea building, per TMZ. After perusing through the units, it appears they settled on a casual 4,220-square-foot pad on the 14th floor. It has four bedrooms and 4.5 bathrooms, so maybe more décor purchases are in order, other than the "no furniture 1 speaker and red vines" on Grande's Instagram Story.
There haven't been any property records filed, so perhaps the two are renting the space, or maybe the deal just hasn't closed just yet.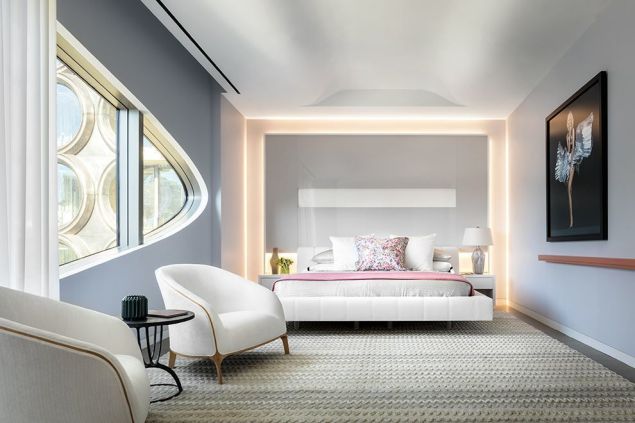 An elevator opens directly into the residence, and the great room overlooks the High Line. There's a private balcony as well as curved window details and custom wall paneling throughout, per the listing held by Corcoran broker Julie Pham.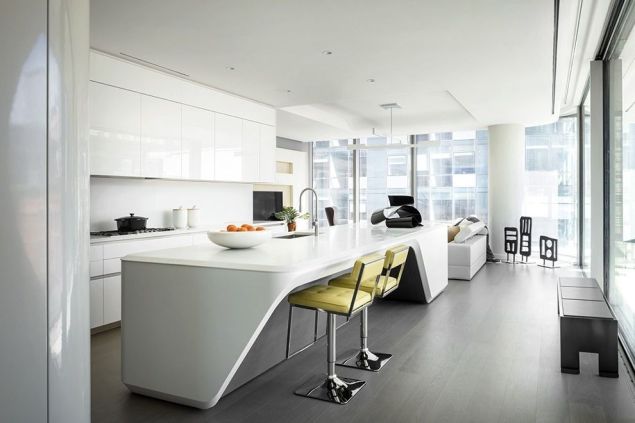 The kitchen is outfitted with Boffi and Gaggenau appliances and a sculptural island, where hopefully Grande will refrain from licking any doughnuts. The master suite has a sitting area, windowed bathroom and two walk-in closets, so there's enough space for all of the over-the-knee boots Grande could ever dream of. There's even room for a plethora of matching Harry Potter robes!
They even have famous neighbors now—Sting and Trudie Styler are also renting a unit in the futuristic building.