Bachelor in Paradise somewhat-star Ashley Iaconetti was previously best known for being the most infamous virgin in the franchise's storied history. Now, she's engaged to the love of her life, Jared Haibon, after years of relentlessly, strategically plotting their clearly everlasting relationship. Ashley I. and her official Neil Lane ring offer definitive proof that true love exists on The Bachelor.
After mere months of dating (much like Ariana Grande and SNL's Pete) Haibon proposed to I. in Mexico, where they met while filming Bachelor in Paradise, where their romance was bumpy, consisting of gallons of mascara tears and an appearance from Caila Quinn, who Ashley declared a "backstabbing whore". While bawling, obviously—Ashley I. is famous for creating crying gifs that can be used for any occasion. But said crying was crucial in her pursuit. Ashley I. sobbed, schemed and eventually, her persistence paid off.
She was different. Every season, a new Bachelorette emerges, ready to find love. Her personality usually consists of saying, "I hope he's here for the right reasons," and yelling "Woo!" repeatedly. But Ashley I. has interests (see: rom-coms, romance novels, boy bands) and a personality that might involve violent weeping. Which is more interesting than watching Becca Kufrin court a wide variety of losers, including a flat-earth truther.
Now, it's time to prepare for their Paradise wedding, which Ashley deserves more than anyone in Bachelor history. If you're hoping for a summer fling of your own (perhaps with the love of your life who exiled you to the friend zone for a while), here are some tips from Ashley I. to help you succeed in life, love and reality television.
Don't give up on the one you love (even if they ask you to, repeatedly)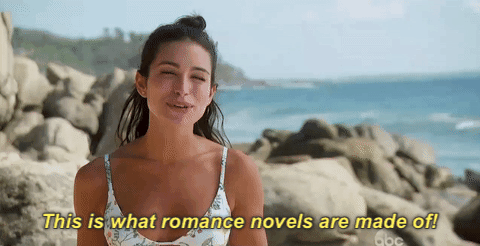 In her quest for an epic love story worthy of its own televised wedding, Ash continued to pursue Aladdin roleplayer Jared Haibon, despite his (feigned) disinterest. While he chased after Instagram influencer Caila Quinn, Ashley spent her time in Paradise plotting their eventual romance. Sure, people (including Haibon) might have accused her of acting crazy, but they were just gaslighting her. She had a very long-term plan (and you'll need one too if you want to guarantee an end of summer engagement). Sure, you won't be able to make an announcement in People, but just think about the Facebook likes rolling in.
Never cry your lashes off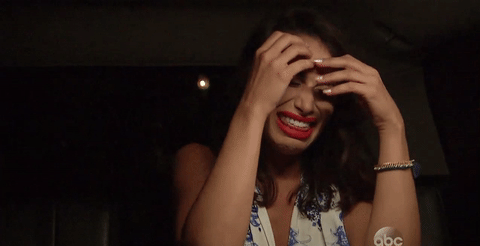 Ashley I. might have spent every single episode creating wailing gifs to rival Dawson Leery, but her Kim Kardashian-inspired lashes stayed cemented. Even former Bachelorette Rachel Lindsay lost her lashes when she experienced heartbreak at the hands of ridiculously good looking model Peter Kraus, who refused to propose. But despite sobbing nonstop throughout multiple installments, Ashley I. stayed made up and ready for the camera, where she knew Jared would maybe see her because these people can't ever stop watching these shows. Even if you're experiencing the worst heartbreak of your entire life, make sure you've watched enough YouTube tutorials to guarantee that your makeup will stay flawless in the throes of rejection. We suggest a waterproof mascara for optimal results.
Embrace your inner crazy. And also your outer crazy.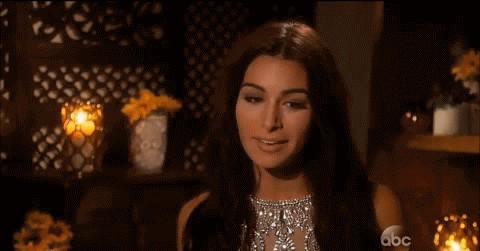 Ashley I. didn't let anyone shame her on the show, whether it was when she unabashedly discussed her virginity, or when she defiantly swore to cry only three times during Paradise, then exclusively cried the whole time. She refused to be virgin-shamed by anyone, including farmer (and potential prisoner) Chris Soules and her current fiancé. Just say no to getting gaslit, especially if it's by a gentleman caller. Or a producer.
Again, persistence is key!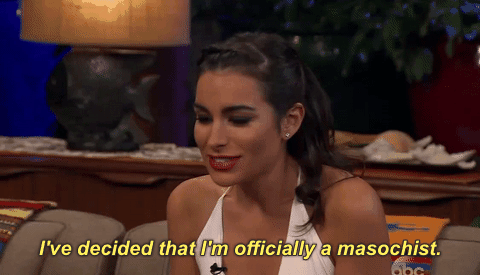 Much like noted Dancing With the Stars competitor Nick Viall, Ashley frequently returned to the franchise, even when it appeared that she'd spend more time talking to a hermit crab than frolicking with fellow contestants. But she slithered out of the friend zone by hanging with Haibon even when the cameras were off. The lesson? Don't stop scheming, even if there are no producers around to force people named Jared to talk to you, because it makes for good television.
Help your future husband create the content people crave 
There are Instagram Husbands, and then there are Bachelor Husbands. In a 45-minute hostage video, Ashley I. explained how Jared fell in love with her after three short years spent wasting away in the friend zone. Other Bachelor couples spend only a few minutes together over a series of weeks and call it love—Jared has seen Ashley with no makeup on while sobbing like she just watched The Notebook and he still called Neil Lane up.
Even if you don't have paradise to stage a seduction, guarantee that you've locked down your potential husband so hard he'll have to star in lengthy videos, Instagram photos and #sponcon stories on Snapchat with you for the rest of your lives. Because that, Bachelor Nation, guarantees he's there for the right reasons.