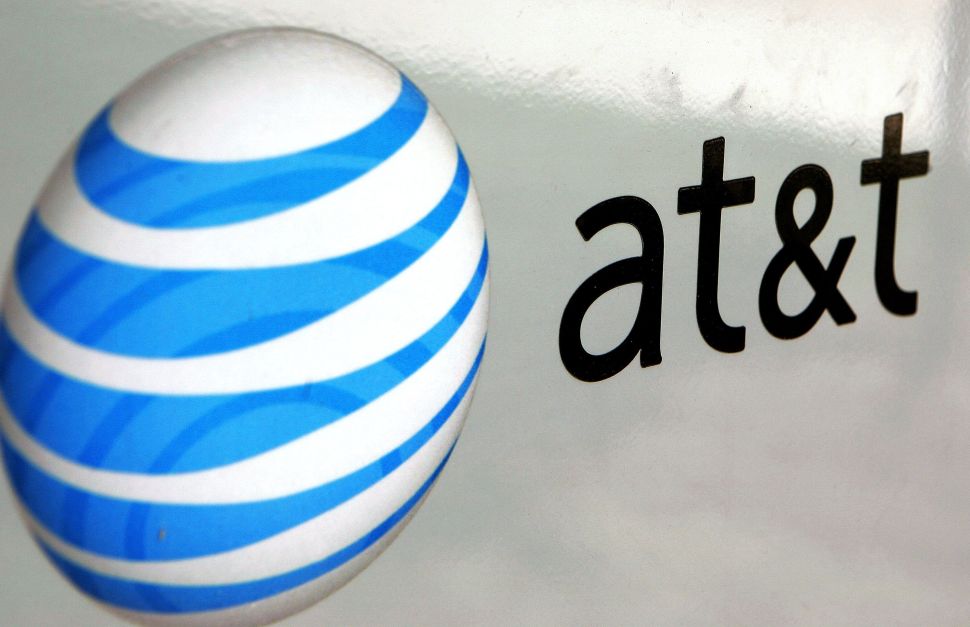 AT&T's $85 billion acquisition of Time Warner has been approved by federal judge Richard Leon and will be permitted to continue, it was announced Tuesday. Heads, prepare to roll.
Following a six-week trial, Leon gave his verdict yesterday following opposition from the Justice Department's Antitrust Division. The DOJ argued that joining the nation's largest telecommunications company and owner of DirecTV and Time Warner's extensive library of entertainment would ultimately lead to increased prices for consumers. Clearly, Leon felt differently, and from the outside looking in, the merger won't reduce content options or quality for audiences.
The precedent lays the groundwork for further scale in media with Disney's $52.5 billion acquisition of 20th Century Fox up next on the docket.
"You are witnessing the single biggest day this century in the fusion of large media with giant distribution," Eric Schiffer, CEO of the Patriarch Organization and chairman of Reputation Management Consultants, told Observer. "For the industry, this means Thor-like content meets Hulk-like distribution."
This merger was borne out of the most competitive entertainment and media marketplace in the history of either industry; the competition has become unprecedentedly widespread and formidable with the rise of streaming and other digital platforms. The AT&T and Time Warner merger was reached because companies need better cross-platform content development, promotion and distribution avenues just to stay in the race. It's a fact of survival in today's entertainment ecosystem.
Both AT&T and Time Warner must have surveyed the landscape and realized one of two things were going to happen: either they merged or Time Warner slowly sold off its sub-divisions to larger corporations over time to stay afloat. The status-quo is no longer a tenable option; had the company remained unchanged, it would have likely been forced to break off several of its divisions at a reduced price eventually as it fell behind, which is just bad business. That's why they opted to make a move now instead of later.
This is also likely why the Murdochs are selling off Fox's entertainment assets.
Over the long-term, the company simply doesn't have the content size or distribution tools necessary to catch up in Hollywood arm's race and remain profitable. Consumer consumption methods are simply evolving too quickly, while companies such as Disney absorb massively valuable content streams like Pixar, Marvel and Lucasfilm. Since Bob Iger became head of Disney in 2005, the Mouse House and Fox have combined for an annual theatrical release market share of 28.5 percent and roughly $3 billion per year at the domestic box office.
With Leon's decision, Fox becomes even more attractive to hungry conglomerates looking to scale.
"Fox surges in interest because of this ruling with a voracious Comcast that won't want to back down," Schiffer said. "[Bob] Iger will pull out the lightsabers to protect Fox and would rather lose Mickey Mouse's right arm than lose Fox to Comcast."
Further mega-deals will likely result now that the legal precedent has been set for these kinds of mammoth mergers.
"Verizon now will go into massive hunting mode, and a CBS Verizon tie-up is a real possibility. The probabilities of a Sprint and T-Mobile deal become powerfully more realistic," Schiffer added.
5G on your phone can allow crystal clear streaming, which could prove to be a huge advantage for AT&T with its market-leading telecommunications platform already firmly established. The company has long had a big hand in cellular networks and cable, now they also own top-tier content. The Warner Bros. film division is consistently among the top-three studios in terms of annual gross, and its roster of valuable IP is impressive (Wizarding World of Harry Potter, DC Extended Universe, The Conjuring franchise, etc.).
On the television side, HBO has not lost subscribers during Netflix's boom over the last several years and will now be infused with far more resources than ever before. Couple that with the Disney-Fox merger as the Mouse House launches its own streaming service and takes a controlling stake in Hulu, and many believe Netflix could be on the defensive for the first time in a decade.
However, Schiffer doesn't quite see it that way.
"This is not a competitive threat to Netflix," he said, because Time Warner's content assets come from several different sources, making it difficult to unify them all in a singular streaming platform. As such, he views the new company as "powerless to stop Netflix's thunderous momentum."
The streaming giant will invest $8 billion into content and release 1,000 originals by the end of 2018 and is averaging roughly four million new subscribers per quarter recently. With ample room to grow overseas, Netflix is still positioned well overall regardless of the coming challenges, though they certainly should be keeping an eye on the field.
Whatever the effect on streaming this deal turns out to have, it's clear that the AT&T-Time Warner merger will act as a catalyst for sweeping change across the entertainment industry. Consumers should prepare themselves for further blockbuster mergers and acquisitions as the Hollywood content arms race continues to unfold.